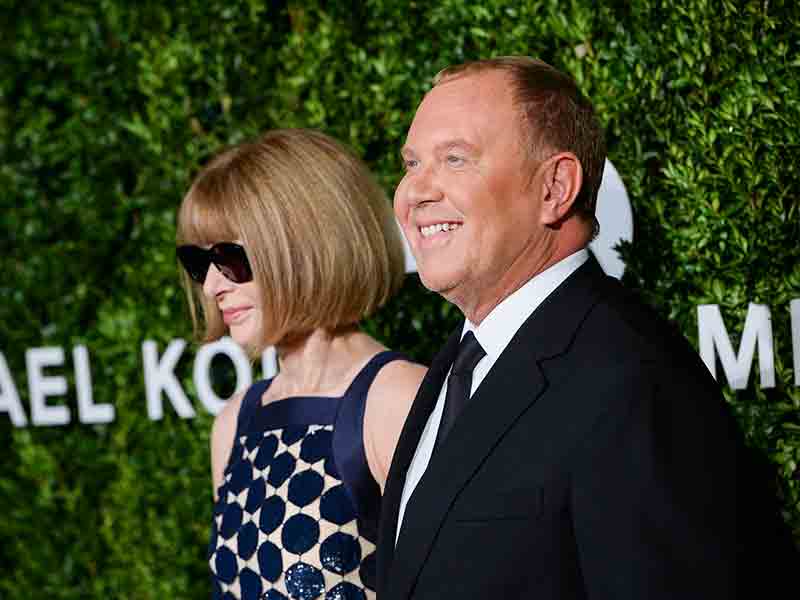 Fashion designer Michael Kors with Anna Wintour, Editor-in-Chief of Vogue. Michael Kors has announced it will purchase fellow fashion brand Jimmy Choo for $1.2bn&nbsp
On July 25, luxury fashion pacesetter Michael Kors announced it has agreed to purchase footwear and accessories specialist Jimmy Choo for $1.2bn. The deal will see Jimmy Choo shareholders receiving 230 pence ($3) per share.
The announcement comes amid lackluster sales results at Michael Kors and a substantial dip in its share price. In May, the company announced it would be closing 125 retail outlets – 15 percent of its stores – amid disappointing sales forecasts.
The acquisition will provide Michael Kors with an opening into the fast-expanding luxury footwear and accessories market
Michael Kors' decision to unite with Jimmy Choo could bring the company a new set of customers and, perhaps most importantly, the momentum behind the Jimmy Choo brand. Jimmy Choo is now 20 years old and, according to Michael Kors' press announcement, represents an "empowered sense of glamour" and a "playfully daring spirit".
The acquisition hopes to tap into more than just this brand image: it is also expected to provide Michael Kors with an opening into the fast-expanding luxury footwear and accessories market. It could also provide an enhanced presence in international markets, with Asia being key focus for future growth.
The merger is expected to boost Jimmy Choo sales to $1bn, as well as create an as yet uncalculated quantity of "long-term operational synergies", according to the press release.
CEO of Jimmy Choo Pierre Denis commented: "We are convinced that there is so much more that can be delivered in the years ahead… Our two companies share the same vision of style and trend leadership. Our luxury heritage is the foundation of Jimmy Choo and we will continue to bring our brand vision to consumers globally."
The deal, which has been approved by both boards of directors, is scheduled to close in the final quarter of 2017. Before becoming official, however, it must be approved by Jimmy Choo shareholders, who make up 75 percent of share capital and therefore collectively have the final say.