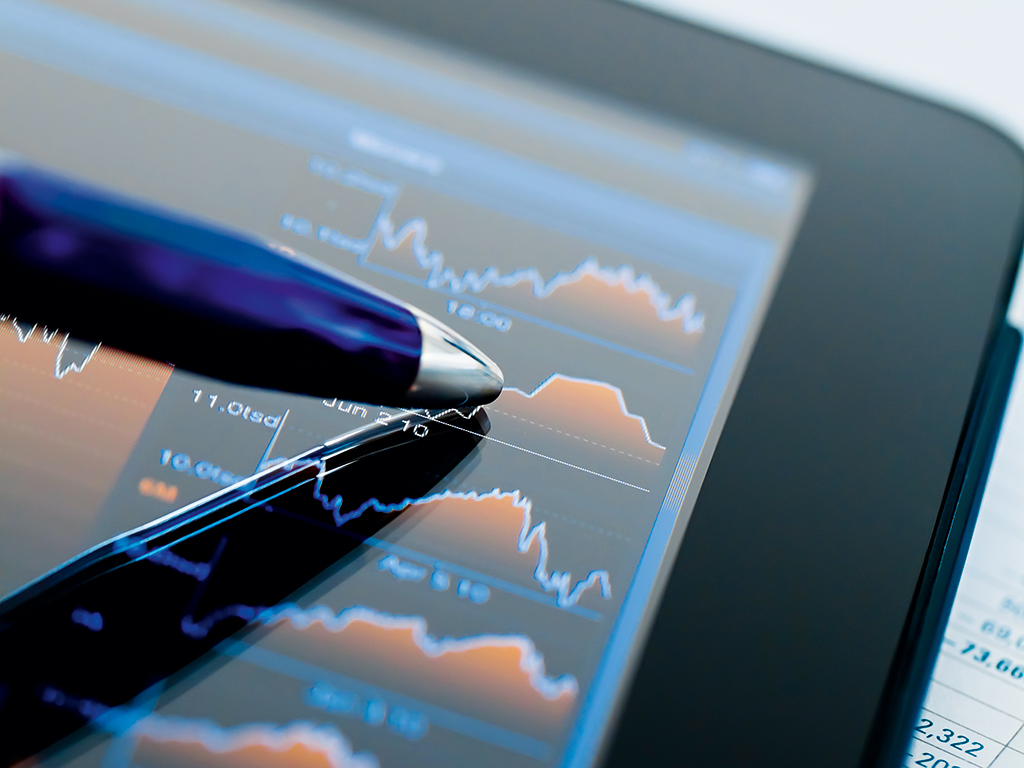 For nearly three decades, Nucleus Software has created technological solutions that have transformed the operations of financial institutions&nbsp
IT companies have been working closely with financial services to deliver cost-effective and profitable solutions to the connected consumer, which predominantly started in India. World Finance spoke to Ravi Pratap Singh, President and Head of Global Product Management at Nucleus Software Exports Ltd, to discuss how in India, financial-related IT companies are playing an essential role in bringing these services to the masses. "These are exciting and challenging times for the Indian banking industry. India is definitely an important market in the global banking scenario. Customers are redefining the agenda, and excellent customer service has replaced financial stability as the primary reason for maintaining banking relationships."
Such a monumental shift, however, requires a great deal of adaptability on the part of India's financial services, and without the backing of capable IT companies, most would not be in the strong position they are today. "The growth trajectory in the Indian banking market has been different from mature markets of the world. A key role is being played by financial inclusion, which is enabled by growing trends of mobility and increasing adaptation of technology," says Singh. "Nucleus Software's product development strategy leverages technology as an enabler to enhance business value and operational experience for our customers."
Spearheading international coverage
The company has been a leading player in the IT products and services sector for nearly three decades, and is internationally renowned for being one of the early pioneers to have cemented India's high standing in the IT space. "Nucleus Software is committed to providing efficient and cutting edge software solutions for the banking and financial services industry across the globe. For over 27 years, we have been developing path-breaking IT products and solutions for retail and corporate banking, auto finance, Islamic lending, cards and cash management," says Singh. "We are aware of not just the IT products and software solution requirements, but of the overall expectations of our customers and the changing dynamics of the technology environment."
The company has been a leading player in the IT products and services sector for nearly three decades
Throughout the firm's history it has established a network of international offices spanning nine countries, and today boasts an impressive track record of delivering results worldwide. "We are well equipped to serve customers globally through our sales presence across geographies including Europe, US, Asia and the Middle East. The company is an acknowledged market leader in IT products, and we are determined to expand this growth story through our unique people capabilities," says Singh.
Not content with its already impressive customer base, the company is gearing up to expand to yet more countries in the near future, paying particular attention to those in major and emerging financial hubs. "Always a step ahead in this advancing industry, all our sales and marketing efforts are focused on taking our growth story to the next level through customer centricity, market penetration and new platform initiatives" says Singh.
"We are working continuously with our customers across the globe to understand their diverse needs and provide robust solutions that empower banks to stay ahead of the curve. The company's robust portfolio of IT products and solutions in the global banking and financial services industry has been delivering value consistently over the last 27 years, and it offers a unique blend of domain and technology expertise to define the future of global banking industry."
Although the market for financial services is carrying a great deal of momentum in India, the technological transformation is not necessarily specific to any one country, and IT services are proving crucial for firms across the globe. "Instant is the keyword here. Be it responses, decisions, information or options, today's customers expect it immediately," says Singh. "Factors such as trust, perceived service quality, perceived customer value, including functional value and emotional value, contribute to generating customer satisfaction.
"In the face of evolving customer behaviour and expectations, it has become imperative for banks to listen and understand the voice of the customer as input in shaping their strategies. Starting with the advent of the ATM, followed by phone, internet and mobile banking, the last couple of decades have been characterised by the emergence of anytime, anywhere banking."
Cutting against the grain
IT adoption in the BFSI industry has matured by huge margins in recent years, and firms across the globe are now looking to IT solutions in order to differentiate themselves from their competitors. As a result, those in the industry are investing heavily in IT applications to better align business processes and improve internal efficiencies, as a host of key focus areas are driving the adoption of IT in the vertical.
"As customers become more sophisticated, globally banks have no choice but to revamp their technology platforms to meet changing demands. This means a surge in technology needs for banks. Right from tracking value based services to analytics, to customised, rationalised, simple and agile systems, to where customers spend their time (phone, tablet, voice) and how they interact. To gain a better contextual understanding of customer preferences for optimising channels based on the nature of the interaction and preference, financial institutions are looking at reaping the benefits of the all-channel experience. Financial institutions need technologies that can enable them to deliver innovative, tailored, touch-point banking services."
Central to financial services in the digital age is mobile compatibility, which is particularly useful for connecting customers who might otherwise be unable to access a conventional branch network. "The adoption of mobile phones by end users is gaining traction, and banks must be ready to serve this requirement. Mobile devices are ideal channels for empowering sales and servicing teams on the street to deliver an instant service delivery experience to the customer, and banks are no longer looking at mobility as just another delivery channel," says Singh.
"With a sharp rise in smart phones and increase in capability, mobility has already become a strategic channel for banking services. It is set to take virtual banking to the next level with more customers using the facility for banking services and demanding more from their device. Over the past three to five years, mobility applications are steadily being transformed from tactical applications to enterprise applications. Clearly, mobility is here to stay."
The immediate challenges for financial firms, according to Nucleus Software, are various, but can be broken down broadly into five major areas. "Financial institutions of all shapes and sizes are going through a period of strategic transformation. These institutions are attending to a wide range of issues simultaneously – some more visible and fast moving, others more fundamental and long-term," says Singh.
For one, banks will look to decentralise their distribution channels, either by disbanding or restructuring, as a greater proportion of customers take instead to internet or mobile solutions. Banks will become far more flexible in the future, compartmentalising their operating models and supporting them with flexible and configurable architectures, where each component operates independently, or at least loosely connected to industry hubs.
Nucleus Software also expects to see new service orientated architecture emerge in banking, including cloud computing, as firms seek to identify the most effective mechanisms for componentised, service-orientated IT. What's more, the age of universal banking will soon come to an end, as basic banking activities will be split from riskier corporate and investment counterparts, and no longer share the same funding resources, liquidity and capital base.
Overall, banks will be looking to cut costs wherever possible, primarily by implementing longer-term sustainable cost reduction measures such as straight through processing, first-time resolution and self-service channels. Consequently, banks will be looking to further eliminate paper, automate processes and retire physical infrastructure to streamline their operating environments.
If those in the financial services industry are to enhance operational efficiencies and enable profitable growth, they must first realise the importance of an improved upon IT infrastructure in cutting costs and streamlining processes. It's clear that IT companies will play a large part in the sector as it marches on into the digital age. The importance of companies much like Nucleus Software, therefore, should not be underestimated.
"Nucleus Software delivers value and end-to-end solutions, enabling its customers to get to the markets faster. We have extremely strong relationships with our customers. Going forward, we will continue working on expanding our base in new and select markets. The company comprises of an extremely passionate and diverse group of people who are working to bring cutting edge financial software products to the market."