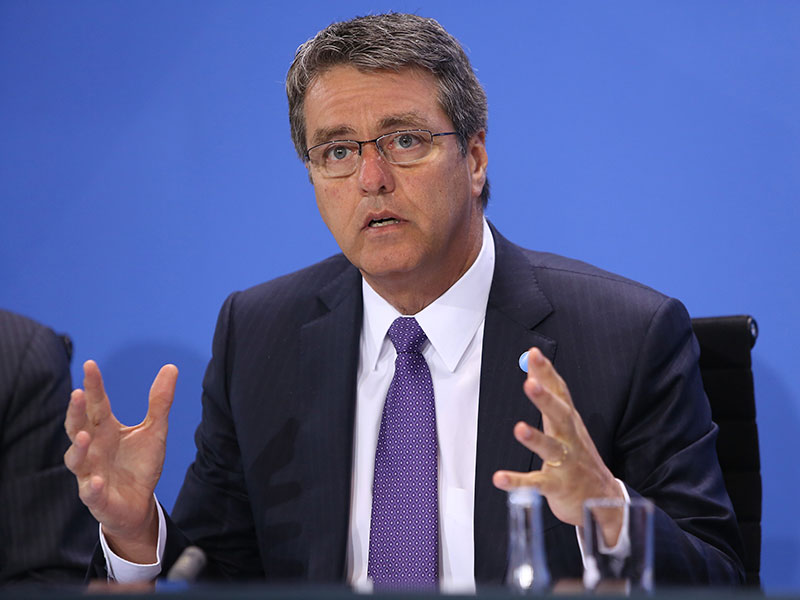 Director-General of the World Trade Organisation, Roberto Azevêdo, has warned that a growing anti-globalisation sentiment is negatively impacting trade&nbsp
On September 27, the World Trade Organisation (WTO) announced it was cutting its global trade growth forecast to just 1.7 percent, down from its previous estimate of 2.8 percent in April. This revised forecast marks the slowest anticipated rate of trade and output growth since the global financial crisis of 2008.
The trade body has revealed that the downturn marks the first time in 15 years that international trade has lagged behind global GDP. While trade has typically grown 1.5 times faster than GDP, this growth rate has now shifted, leaving trade growth languishing behind its 1990s peak, when globalisation gained significant momentum. The revised projection reflects an economic slowdown in China and Brazil, as well as lower-than-expected levels of imports to the US.
The downturn marks the first time in 15 years that international trade has lagged behind global GDP
"The dramatic slowing of trade growth is serious and should serve as a wake-up call", WTO Director-General Roberto Azevêdo said in the trade outlook report. "It is particularly concerning in the context of growing anti-globalisation sentiment. We need to make sure that this does not translate into misguided policies that could make the situation much worse, not only from the perspective of trade but also for job creation and economic growth and development, which are so closely linked to an open trading system."
The report points to government trade policies as a significant factor behind the recent downturn in growth, highlighting "creeping protectionism" as a threat to international trade and output. As economic isolationism becomes more common on the global political stage, trade is anticipated to grow at only 80 percent of the rate of the economy this year, in the first reversal of globalisation since 2001.
This shift in trade patterns and policy will make it increasingly difficult for the WTO to predict future trade growth. For the first time in the organisation's history, it is unable to give specific figures for the year to come, and has instead envisioned a range of potential forecast scenarios for 2017. A number of uncertainties are set to affect 2017's trade growth, including a possible wave of anti-trade sentiment stemming from the UK's recent decision to leave the EU.
"This is a moment to heed the lessons of history and re-commit to openness in trade, which can help to spur economic growth", Azevêdo advised. Only time will tell if the WTO's warning will succeed in curbing the anti-globalisation rhetoric that currently dominates international politics.