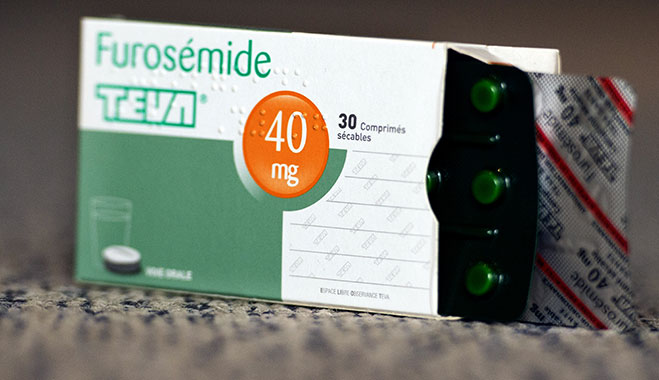 Teva is the world's largest generic medicines group, known for capitalising on recently expired drug patents. Yet what happens when one of Teva's own patents is due to run out? Teva's new 'turnaround specialist' CEO Erez Vigodman has been appointed to change the company's fortunes &nbsp
The world's largest generic medicines group, Teva, has in the last few months suffered such stark divisions among its board of directors that it has now appointed its fourth CEO in just seven years. After the sudden dismissal of previous head, Jeremy Levin, in October, Teva began searching for an agent of change to lead the company.
When it was announced in January that board member, Erez Vigodman would be ushered in as the new CEO in late February, broader questions about the company's future came into focus. With a divided crew and rough seas ahead, appointing the man with a reputation for turnarounds hinted at a hole in the bottom of the ship.
Despite dealing in generic drugs, Teva's most profitable product remains its patented product, Copaxone. The multiple sclerosis treatment brings in over half of the company's annual profit and with its impending expiry in May 2014, its future has come under great scrutiny from its directors and shareholders. If the pharmaceutical giant is to stay afloat, its new man at the helm will have to find innovative solutions to fend off the increasingly hungry competition.
Supply and demand
Generic drug companies' profit comes from launching less expensive versions of drugs whose patents have just expired. In recent years, an increased demand for cheaper drugs from governments and health insurers has benefited the generics industry. As one such company, Teva understands the implications of patent expiries, and the looming fate of Copaxone has faint echoes of poetic justice.
Growing tensions among the board of directors regarding the company's future resulted in paralysing managerial decisions. Its chairman, Phillip Frost, was in favour of moving the company in the direction of specialty pharmaceuticals while other board members wanted to continue the focus on the generic drugs industry.
A managing partner at Sphera Global Healthcare Fund, a company whose own assets are invested in Teva, Ori Herschkovitz told Reuters of the state of the company. "[T]his division has wreaked havoc on the company in the last couple of years. It's by far the worst positioned company in the pharmaceutical sector."
Over the last two years, Teva's shares have underperformed by nearly 40 percent, while its stock trades at eight times the forecast 2014 earnings.
The greatest conflict of opinion was between chairman and largest shareholder, Frost, and Levin. Rather than clashing over policy, tensions stemmed from the two men's struggle for authority. In October last year, Teva's executive committee pleaded for calm.
With a divided crew and rough seas ahead, appointing the man with a reputation for turnarounds hinted at a hole in the bottom of the ship
The committee wrote that it "respectfully urges the board to reassess their involvement in the ordinary course of business matters that in our opinion has been prevalent in recent months and hindered management's ability to effectively manage Teva and implement the approved strategy". Two days later, the board dismissed Levin.
Insiders have reported that Levin's dismissal was not solely based on his differences with Frost and that he had irritated other board members by demanding greater autonomy and transparency. For Levin, this meant disclosing Frost's annual compensations, including a $900,000 salary, $700,000 for use of his private plane and $412,000 for rented office space in Miami, where he is based.
Before his departure, Levin had announced plans to make 5000 employees redundant, 10 percent of Teva's total workforce. Immediately following Levin's removal, shares fell by a sharp 12 percent.
Investors, like the board, were split on Levin's administrative decisions. Levin not only antagonised the board, but spent heavily on consultants, failed to meet earnings targets and threatened the company's historic Israeli base by deciding to cut jobs. Furthermore, he failed to secure profitable acquisitions that would boost the company's pipeline of new pharmaceutical products.
Over the last two years, Teva's shares have underperformed by nearly 40 percent, while its stock trades at eight times the forecast 2014 earnings
Others thought his strategy logical, agreeing that Teva was ill-prepared for Copaxone's patent expiry. Disappointing acquisitions, such as the $7bn purchase of the international biopharmaceutical company Cephalon, also contributed to dissatisfaction among investors. Its purchase was intended to reduce Teva's reliance on Copaxone revenue, but Cephalon products failed to take off.
Levin may have been sacked, but he left behind pre-existing governance problems. The drug giant has grown exponentially while retaining a large, Israeli-focused board of directors, many of whom are without experience in the wider pharmaceutical industry. This view was reaffirmed by Benny Landa, an Israeli entrepreneur and one of Teva's directors, who expressed his views to other investors.
"[T]he board is comprised – apart from chairman Phillip Frost and those on his payroll or who are otherwise beholden to him – entirely of local directors, none of whom have any pharma experience." Landa had been fighting the battle for change, proposing to cut the board down to 12 members while reducing the influence of Frost and his allies over company decisions.
Frost joined the board when Teva acquired his generics company Ivax in 2006. He became chairman in 2010, after which the 16-member board has failed to demonstrate any great diversity of opinion. Preparing for demands by investors to shake up the board room, Frost told analysts during a conference call reported by the FT, that "the board has never attempted to manage the company; is not managing the company now; and is fully co-operating with the management with respect to their respective roles."
New management
Following Levin's dismissal last year, the board of directors has looked outside the company – and industry – for a new head. After Vigodman's emergence as the favoured candidate for CEO, Teva's previously disappointing stocks rose 3.4 percent. With a reputation for restoring companies' profits, Vigodman has his work cut out for him. After taking over the role of CEO of the world's biggest generic agrochemicals company, Makhteshim Agan Industries in 2010, Vigodman restored the company's profitability by closing production lines, improving product offering, renewing research and development strategies, and pushing the company into new markets. From 2009 to 2012, MA Industries' net income grew by 55 percent, a trend which continued well into 2013.
Erez Vigodman: 'Turnaround Specialist'
3.4%
Amount Teva's stocks rose when Vigodman was appointed CEO
55%
Amount MA Industries' net income grew between 2009 and 2012, under Vigodman's leadership
Analysts have, however, been quick to point out the gulf of differences between the pesticide and pharmaceutical industries. If Vigodman is to be successful in any of his endeavours, he will have to learn the ropes quickly while restoring investors' confidence, many of whom remain unconvinced that such measures would offset Copaxone's patent expiry. Prior to heading up MA Industries, Vigodman worked as President and CEO of Strauss Group, a food and beverage company. He turned Strauss into a global player by moving the company into emerging markets – Brazil in particular. Under Vigodman, Strauss doubled its sales from 2002 to 2008.
These accomplishments position Vigodman as a promising CEO. With Copaxone's imminent patent expiry, the company needs a complete revival. Amir Elstein, Vice Chairman of the board and head of the committee leading the search for the company's new CEO, was pleased with the result. "Erez is the right person to lead Teva. We evaluated a comprehensive list of internal and external candidates as part of our rigorous search and board process, engaging the international search firm Egon Zehnder.
"Erez stood out due to his impressive track record in transforming global and complex corporations and delivering breakthrough results. He is a change agent with an impressive strategic mindset and a proven ability to execute restructuring programmes, build organisational momentum, expand successfully in emerging markets, and work with the capital markets."
At the request of Elstein, Landa met with Vigodman to discuss the company's future challenges. After their four-hour meeting, Landa released a telling statement. "As critical as I am of Teva's board, I think this time they got it right. Erez Vigodman is made of the right stuff to succeed. He is a strategic thinker with excellent managerial skills. My sense is that he has the courage to make tough decisions."
Arguably, Vigodman already has some useful insight into the company's management structures, having sat on its board since 2009. His first assignment will be to heal existing divisions in the board while initiating a series of cost cuts. With dwindling business opportunities and growing competition in the generics business, Vigodman will have to reduce reliance on 'copycat drugs'.
With a reputation for restoring companies' profits, Vigodman has his work cut out for him
Teva has difficulties with emerging markets, which casts further uncertainty over the company's future. Hershkovitz told Reuters that the company will need to completely restructure its management, replacing existing executives with those experienced in turning around pharmaceutical companies. He then continued to say that as CEO, Vigodman will have to boost branded business through partnerships and acquisitions in the specialty drug sector, which is in keeping with chairman Frost's vision for the company.
Despite Teva's promising new management, it remains an undeniable fact that the company's most profitable source of income is soon to become public property. It is unlikely that Vigodman's short-term actions will differ greatly from those proposed by Levin, with cost cuts planned in preparation for Copaxone's revenue loss. As the company's new CEO, Vigodman will have to weather the storm before determining whether it has a future afloat, or if it is destined to sink.