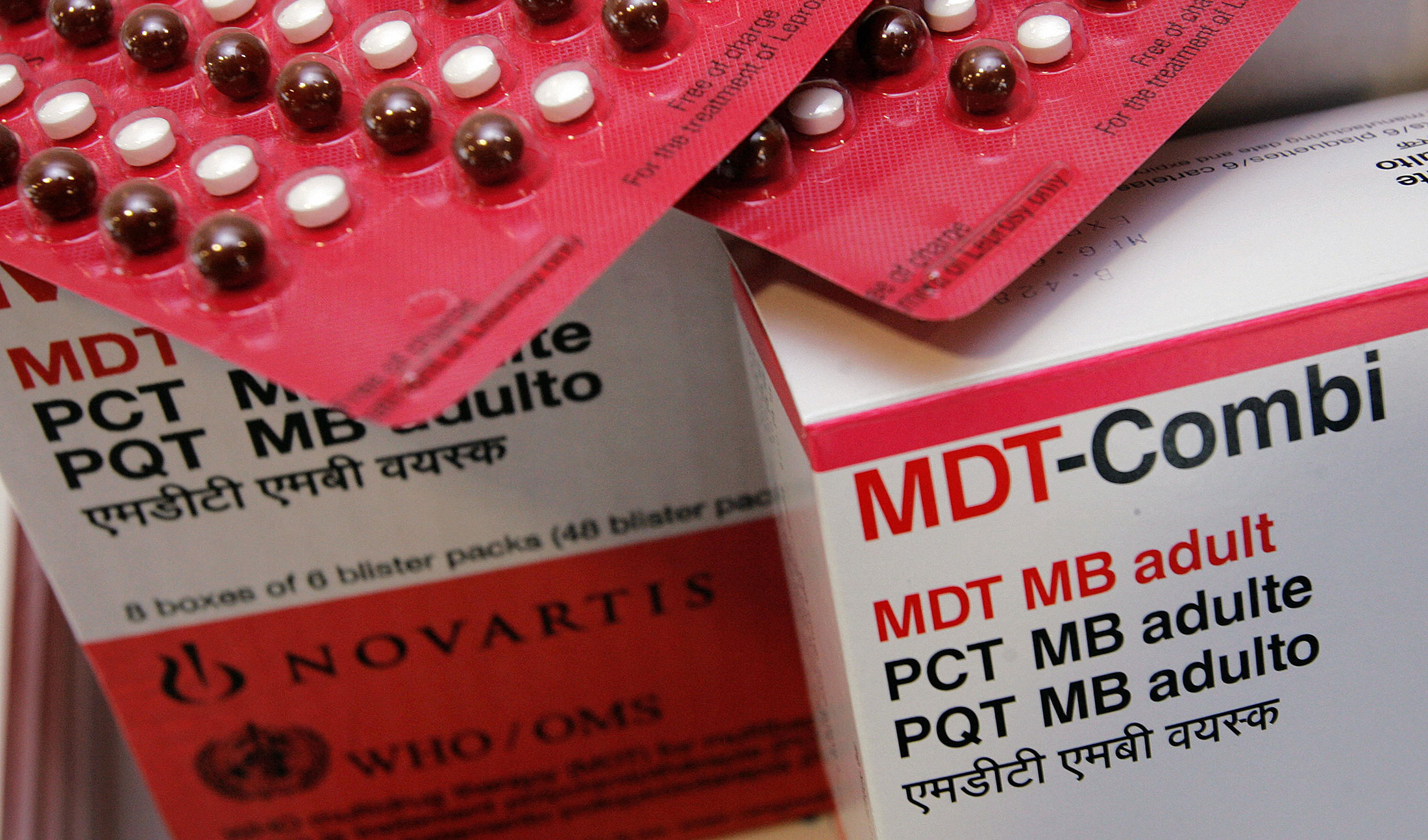 The Japanese Health Ministry has filed a complaint against pharmaceutical giant Novartis about the marketing and testing of the high-selling drug Diovan &nbsp
On January 9, the Japanese Health Ministry filed a criminal complaint against pharmaceutical company Novartis, calling for an investigation into the drug company's local unit. It is suspected that falsified data was used in the clinical trial of Novartis' best selling drug Diovan. Japanese pharmaceutical affairs law strictly prohibits exaggerated advertising and this particular incident is a first for Japan.
The complaint has wider implications not only for the Japanese pharmaceutical industry, but also for the company's international reputation. The Japanese scandal has drawn further attention to Novartis' broader misconduct, following allegations of bribery in both the US and China. It also coincides with Diovan's patent expiry in Japan.
Clinical trials of the hypertension drug were carried out at five Japanese universities. The accuracy of the university-led studies was brought into question last year after several medical journals retracted the findings of two Japanese universities, Kyoto Prefectural University of Medicine and Tokyo's Jikei University School of Medicine.
Kyoto Prefectural and Jikei lost confidence in the drug's supposed efficacy in preventing heart disease and strokes, both coming forward to suggest that the data used in the Diovan studies had been falsified.
Misleading advertising backfires
It transpired that a Novartis employee had assisted on all these clinical trials, the findings of which were cited in pamphlet advertising distributed to doctors across the country. The Novartis employee had failed to reveal his affiliation to the pharmaceutical company in published papers and it is suspected that Novartis continued to use advertise the benefits of the drug after discovering that the data had been manipulated.
It is suspected that falsified data was used in the clinical trial of Novartis' best selling drug Diovan
Novartis Pharma KK has since accepted responsibility for its employee's involvement, cutting the pay of its top executives in the company's Japanese arm for allowing the 'conflict of interest' to occur. The company has also promised to improve oversight and training procedures.
In a late September 2013 news conference, the president of Novartis' Japan operations, Yoshiyasu Ninomiya held up his hands. "We feel a heavy responsibility for creating a situation that may have allowed data manipulation to occur." Nevertheless, Novartis continues to deny any intentional misconduct, arguing that it had no access to data, and consequently could not confirm if the findings had been manipulated and who might be responsible.
However, the Japanese Health Ministry found evidence to contradict the drug giant's supposed ignorance. The Ministry panel discovered that Novartis had donated funds to two of the universities participating in the trials. A total of 570m yen – the equivalent of $5.4m – had been donated to Kyoto Prefectural and Jikei for 'running classes'. However, it is expected that these funds were also used in the drug trials, making Novartis a sponsor of its own research. Chiba University denied such allegations of intentional data fabrication, yet failed to mention the 91m yen in scholarship donations it had received from Novartis from 2007 to 2009.
Novartis spokeswoman Yumi Ishii responded to the controversy. "Since last year, we've been saying in our news conferences that we need to regain any trust we've lost from the issue. That position does not change." Attempts by Novartis to reinstate confidence in its brand might prove more effective were it not for its behaviour in other leading markets.
Questionable donations
570m ¥
Amount Novartis donated to Kyoto Prefectural and Jikei for 'running classes'
91m ¥
Amount Novartis donated to Chiba University for scholarship donations between 2009 and 2010
In January, several US states sued Novartis for their kickback scheme relating to Exjade, the iron-reducing drug. The New York Attorney General filed a civil lawsuit against Novartis' US unit after it was unearthed that the drug company was bribing specialty pharmacy BioScript in order to boost sales. Novartis allegedly paid BioScript to recommend refills of Exjade to its patients, some of whom had stopped using the drug. When doing so, BioScript often failed to warn patients about the potentially fatal side effects, including kidney failure and gastrointestinal haemorrhaging.
New York Attorney General Eric Scheniderman was forthcoming. "This arrangement between Novartis and BioScrip was dangerous for patients and is against the law. Our lawsuit against Novartis and our agreement with BioScrip sends a clear message: Drug companies cannot pay pharmacies to promote drugs directly to patients." The complaint was filed in the federal court in Manhattan.
BioScript has already agreed to pay $15m to settle charges, reimbursing the tens of millions of dollars in false claims made to Medicare and Medicaid. Novartis disputes these allegations and will defend itself in litigation.
In another example of Novartis' propensity to operate 'above the law', the company was accused of bribing doctors for its eye care unit Alcon in China. Novartis announced in September 2013 that it would investigate such allegations, which had been published in 21st Century Business Herald. The Chinese newspaper cited a whistleblower "Zorro", who said that Alcon bribed doctors in over 200 Chinese hospitals to push sales of lens implants. The paper also alleged that Alcon had conducted bogus clinical trials on the lens using third party researchers and calling it a 'patient experience survey'. The doctors subsequently received 'research fees'. This was the second time in two months that Novartis had been accused of bribery in China alone. Investigations are still being carried out.
The future of Novartis
One of the world's largest drug companies, Novartis, introduced Diovan to Japan in 2000 to treat hypertension, two years after it was approved in the US. The drug is currently licensed for use in over 100 countries. Diovan's patent expired in Europe in 2011, followed by the US in 2012. The patent in Japan expired in September 2013, the same month in which Novartis KK were forced to investigate exaggerated advertising allegations.
sales still strong?
558.9bn ¥
Novartis' revenue from Japan in 2013 – 9.5 percent of total global revenue
Diovan suffered a 28 percent drop in global sales following its patent expiry last year. This has greater implications on the Swiss drug giant; with one of its most important assets now open to competition from generic drug labels, Novartis stands to lose more than its reputation. In the quarter ending 30 September 2013 it experienced the biggest quarterly fall since January-March 2011, dropping to 22.03bn yen from 26.14bn yen the year before, and 28.9bn yen the year before that.
Japan is an important market for the pharmaceutical company. In October 2013, Novartis head David Epstein issued a statement saying that the scandal would not have a significant impact on Diovan sales. Prior to the controversy, Japan's market accounted for a quarter of Diovan's global sales, topping 100bn yen in annual sales since 2005. In 2012 alone, 558.9bn yen, 9.5 percent, of Novartis' global revenue came from Japan, according to a Bloomberg study.
The future of Novartis' sales in Japan stands to be effected by the exaggerated advertising allegations, but also points to a wider problem in the industry. The controversy has drawn attention to the problem of integrity in clinical research. Hospitals, universities and pharmaceutical companies are so closely linked that research into drugs has become increasingly lax.
Professor of Clinical Pharmacology of at the Graduate School of Medicine at University of the Ryukyus in Okinawa, Shinichiro Ueda told the Wall Street Journal that, "the filing of criminal complaints is a symbolic move. It not only hurts Novartis' reputation, but also indicates how the Japanese medical community needs to raise the quality of its clinical research."
[W]ith one of its most important assets now open to competition from generic drug labels, Novartis stands to lose more than its reputation
Although the results of the clinical trials in Japan were similar to those found in the US and 24 other countries, the severity of the matter stems from Novartis' repeated willingness to cut corners and ignore laws in order to boost sales. Despite the results' apparent accuracy, Japan does not recognise foreign clinical trials. The subsequently slow drug approval process continues to cause dissatisfaction with international pharmaceutical manufacturers.
They claim that Japan's available treatments lag behind foreign competitors, thus handicapping Japanese businesses. Contributing to these concerns is the growing importance of the Japanese pharmaceuticals market with the nation's aging population. These problems need to be dealt with head on to avoid unethical and illegal quick-fix solutions.
Masahiro Kami, professor and medical governance expert at the University of Tokyo had underlined a wider issue, stating, "You can't take steps for prevention unless it becomes clear who did this for what kind of reason… This is really an issue for the broader industry."
Legal proceedings
After months of leading their own investigations, the Japan Health Ministry filed the complaint with the Tokyo District Public Prosecutor's Office, hoping their increased investigative powers would yield more information. If the prosecution does accept the claim and subsequently finds Novartis Pharma guilty of exaggerating the advertising of Diovan, the pharmaceutical company could face a fine of 2m yen and any employees involved could receive a prison sentence of up to two years – light punishments given the fraudulent nature of the crime.
Director of the Health Ministry's Compliance and Narcotics Division, Jiro Akagawa told reporters that they had filed a criminal complaint with Tokyo prosecutors because its own investigations, aided by Novartis, had failed to expose who was involved in the alleged data manipulation.
After the ministry filed the complaint, a statement on the company's website read: "Today, a criminal complaint was filed by the Health, Labour and Welfare Ministry against us over doctor-led clinical research on Diovan for alleged exaggerated advertising banned under the pharmaceutical law. We apologise deeply for causing tremendous worries and trouble to patients, their families, medical workers and the public. We take this incident extremely gravely and will continue to cooperate fully with the authorities."
Novartis has a big year ahead, with the outcomes of its various international scandals eagerly awaited by the wider pharmaceutical industry. Its damaged reputation, in conjunction with the patent expiries of its best selling drug, puts Novartis in an extremely fragile position, both legally and financially. The bad behaviour of Novartis' leading markets' arms will soon add up, and what might have had a ripple effect on sales and brand integrity could reach tidal proportions.