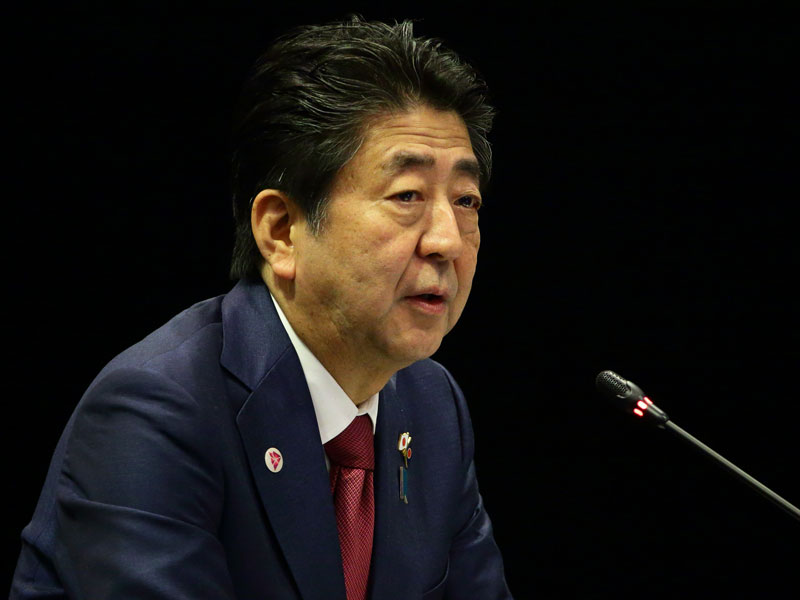 &nbsp
The Japanese Prime Minister Shinzo Abe announced on 28 August that he will be resigning due to worsening health. Japan's longest-serving premier, Abe spent his tenure trying to boost Japan's international standing, increase defence spending and pull the economy out of stagnation through his economic policy known as 'Abenomics'.
Abe has suffered with ulcerative colitis, an inflammatory bowel disease, since he was a teenager. However, two recent hospital visits prompted speculation that his condition had worsened.
"I cannot be prime minister if I cannot make the best decisions for the people. I have decided to step down from my post," the Prime Minister said in a news conference. "It is gut-wrenching to have to leave my job before accomplishing my goals."
His resignation will trigger a search for a new leader within the ruling Liberal Democratic Party. With the coronavirus pushing the economy deeper into recession, it is likely that whoever wins the leadership race will retain Abe's "Abenomics" stimulus strategy. The reform programme, which Abe introduced after coming to power in 2012, focuses on deploying the "three arrows" – large-scale monetary easing, fiscal spending and structural reforms – to revive the economy, which for years has been plagued by low productivity and a rapidly ageing population.
So far, however, the reforms have had limited success. Although the stimulus programme brought some short-term benefits including a tourism boom and increasing job availability, Abe has struggled to boost investment into the country. What's more, the pandemic effectively wiped out these benefits; Japan's economy shrank at the fastest pace on record between April and June this year.
Despite failing to achieve some of his main goals, Abe will be remembered for bringing a period of stability to Japan. As well as implementing aggressive stimulus policies, Abe strengthened ties with the US and bolstered Japan's defences during his eight-year term.