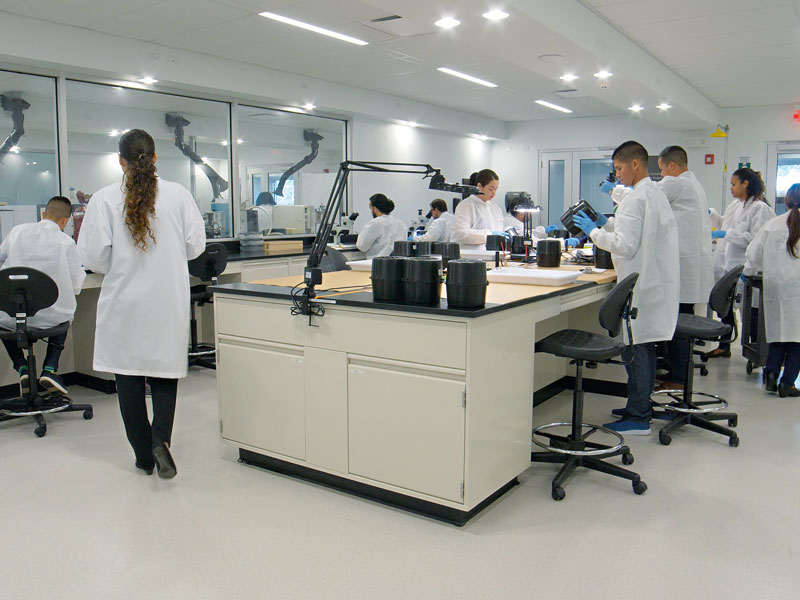 &nbsp
Author:
Rodrick T Miller, CEO, Invest Puerto Rico
At the start of the year, predictions for the global economy were largely optimistic, albeit modestly so. Then SARS-CoV-2 began to spread across the globe – suddenly, international travel was off-limits, businesses were shuttered and millions were confined to their homes. The impact that the novel coronavirus has had on manufacturing has been profound, too.
COVID-19 initially crippled supply chains in China, demonstrating the folly of an overreliance on one market. As the threat persists, Puerto Rico's substantial pharmaceutical presence offers a viable alternative to both life sciences manufacturers and US lawmakers seeking to enhance domestic production.
As a US territory that is home to 12 of the world's top 20 grossing pharmaceutical companies, Puerto Rico is emerging as an alternative for drugmakers seeking to serve the Americas. With the world ramping up its efforts to tackle COVID-19, the importance of keeping pharmaceutical supply chains running smoothly will only grow.
Building a base
The US, which has registered the world's highest number of COVID-19-related deaths, is beginning to prioritise national stockpiles and central inventories for personal protective equipment. Healthcare supply chains have struggled to manage the spikes in demand that have emerged in the wake of the virus' spread. Having long served as a pharmaceutical manufacturing centre and producer of medical devices, Puerto Rico is ready to support the healthcare sector during these difficult times.
Healthcare supply chains have struggled to manage the spikes in demand that have emerged in the wake of COVID-19
Many US politicians have spoken about the need to adopt 1970s-era tax incentives that eliminate federal taxes for profits generated in US territories. As a result, Invest Puerto Rico – the island's public-private economic development partnership – has planned an aggressive recruitment campaign for life sciences companies in 2020 to further boost the island's strengths in this field.
In 2018, for example, five of the world's 10 top-selling drugs (Humira, Eliquis, Opdivo, Enbrel and Xarelto) were manufactured in Puerto Rico. Similarly, eight of the 15 best-selling biopharmaceutical products internationally are made on the island. Moving on to 2019, our pharmaceutical exports were valued at over $44bn, with as much as $30.9bn going to the US market. Last year, nine of our top 10 international commodity exports were pharmaceutical or medical device products. This sector makes up 30 percent of the island's GDP, 50 percent of its total manufacturing capacity and 30 percent of manufacturing jobs.
Due to our highly talented workforce and network of top universities and bio-centred technical schools, we have been able to rapidly increase our capacity. Despite the disruption caused by COVID-19, we remain confident that our local and national efforts to consolidate pharmaceutical production will be a game-changer as we tackle the threat posed by the coronavirus and future black swan events.
Peace of mind
Boosting production and attracting new manufacturers within the medical and pharmaceutical space remains a national focus. We are committed to reaffirming the island's position as an essential manufacturing hub in the US. Improvements that will upgrade our existing infrastructure in order to facilitate higher output levels are, therefore, already underway.
Following recent natural disasters – hundreds of earthquakes and their aftershocks hit the island in the early weeks of the year – Puerto Rico has received billions of dollars in support. Disaster recovery investments have been bolstered by stimulus packages that should safeguard the island's economy, including a $787m plan to help mitigate the effects of COVID-19.
Even with this financial support in place, increasing the production of Puerto Rico's pharmaceutical sector will provide further peace of mind to US citizens who may be concerned about accessing essential medications. Being able to source vital products from a US territory limits the impact of any future supply chain disruption or demand spikes.
Puerto Rico, like the US mainland, will overcome the COVID-19 pandemic and its many economic challenges, emerging stronger than it was before – we have resilience built into our DNA. Our small businesses, which are well versed in the process of rebuilding following numerous natural disasters, have shown time and again that they are robust in the face of a crisis.
We may already be the US' pharmaceutical powerhouse, but we are ready to leverage our assets to make the country even safer and more secure from global disruptions like COVID-19. We are committed to making sure that every American can access the highest quality and most cost-effective drugs available. The US should not have to rely on imported goods from foreign territories to care for its residents – not when Puerto Rico has the capacity to meet this need.