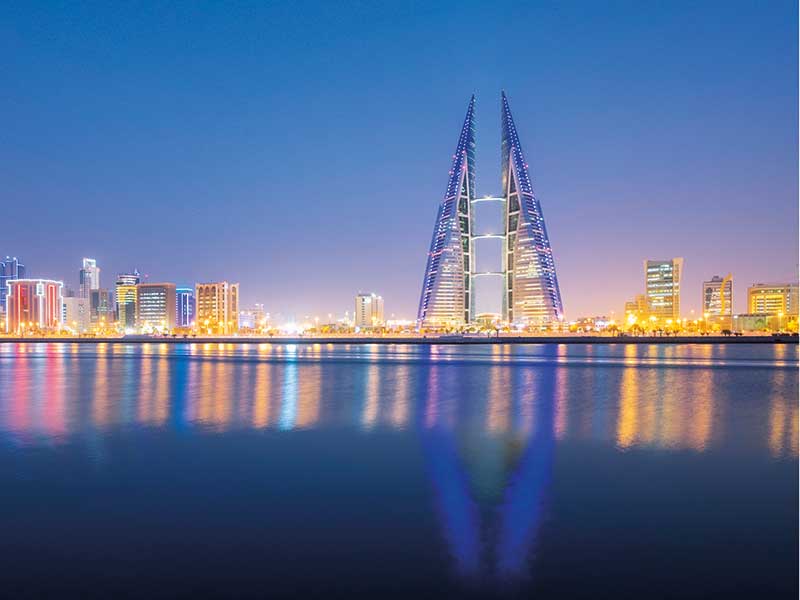 Manama, Bahrain&nbsp
Author:
Merza Al Marzooq, Founder and Managing Partner at Alatheer Business Gate
Though the economies of the GCC member states have evolved significantly over the past decade, recent economic challenges make further diversification crucial. In an effort to make this a reality, GCC countries continue to implement numerous policies to support economic diversification. Such reforms involve strengthening the business environment, developing infrastructure, increasing access to finance for SMEs and improving educational opportunities for citizens.
Bahrain and Oman have also introduced a number of incentives to attract foreign investors. In Bahrain, for example, one particular draw for external parties is its tax-free environment, which boasts no direct income tax, except for oil and gas industries. World Finance had the opportunity to speak to Merza Al Marzooq, Founder and Managing Partner at Alatheer Business Gate (ABG), about why so many foreign companies are rushing to invest in Bahrain and Oman.
Fiscal incentives
In a bid to encourage foreign investment into Bahrain and Oman, various incentives are now in play. Al Marzooq told World Finance: "For example, there is the provision of industrial plots in industrial zones for nominal charges, as well as reduced charges for water, electricity and fuel, in spite of recent price increases." To further attract FDI, interest-free or subsidised loans with long terms for repayment can be arranged, while financial assistance for the development of economic and technical feasibility studies is also an option for foreign companies.
Visas and permits for foreign workers are key to attracting foreign investment, as are tax exemptions from corporate tax and customs duties
Naturally, the expedited arrangement of immigration visas and permits for foreign workers is a key feature in this initiative, as are tax exemptions from corporate tax and customs duties, which can be granted by governmental bodies.
In terms of infrastructure, the proximity of Oman's Sohar special economic zone to the Sohar Industrial Port gives it a considerable logistical advantage. Likewise, the industrial area and free trade zone complex, which is centred around the Duqm port and dry dock project, "is another great benefit for international companies", according to Al Marzooq. "Such advantages have really proven to have a positive impact in increasing investment, particularly foreign investment."
Comprehensive services
ABG provides a range of business consultancy and advisory services, starting from company formation and commercial registration services. "We walk with you from starting a business to making it thrive by offering a wide range of services to companies looking to establish new entities or expand their business", said Al Marzooq.
Services include professional advice and assisting clients in matters related to business formation and commercial registration. They also include the vital preparation of draft articles and memorandums of association, as well as other official documents. Clients thus have the administrative backing they need to operate in Bahrain and Oman, with the added confidence of ABG being authorised by the countries' respective authorities to assist local and foreign investors in their official registration. Al Marzooq added: "We take away the hassle so that you can
focus on your business."
Another key service provided by ABG is consultancy services related to local business regulations. "Given ABG's long and wide experience in business in Bahrain and Oman, we have the necessary expertise required to advise local and international investors on the structure and types of entities they can form, in addition to tax and other regulations applicable in Bahrain and Oman".
Finally, the company also offers accounting, function outsourcing and business advisory services. Al Marzooq explained: "ABG offers an extensive array of services to foreign investors, including setting up accounting functions, bookkeeping, payroll and HR outsourcing services."
Home of business
"The ideal business environment always plays a pivotal factor in attracting opportunities; political and economic stability are key factors to encourage capital investment", said Al Marzooq. Aside from enjoying such factors, Bahrain and Oman also have highly strategic locations, together with a community friendly environment.
Furthermore, despite wider economic difficulties, Bahrain's growth reached 2.2 percent in 2016, while Oman's real GDP growth was 1.6 percent, according to the IMF's forecast in Q4 2016. Al Marzooq explained: "Oman and Bahrain have promising ability to grow."
In response to the market's ongoing evolution, ABG plans to broaden its portfolio by introducing new lines of business services, including business acceleration, fundraising and investment matches. When asked about the company's plans for the future, Al Marzooq focused his answer on ABG's continued expansion in the years to come: "ABG has developed a strategic business plan to expand operations not only in Bahrain and Oman, but in the wider region as well. Along with this vision, our main goal is to provide the best possible service to investors, so that they in turn can expand and improve their operations, to the benefit of all parties and local communities."