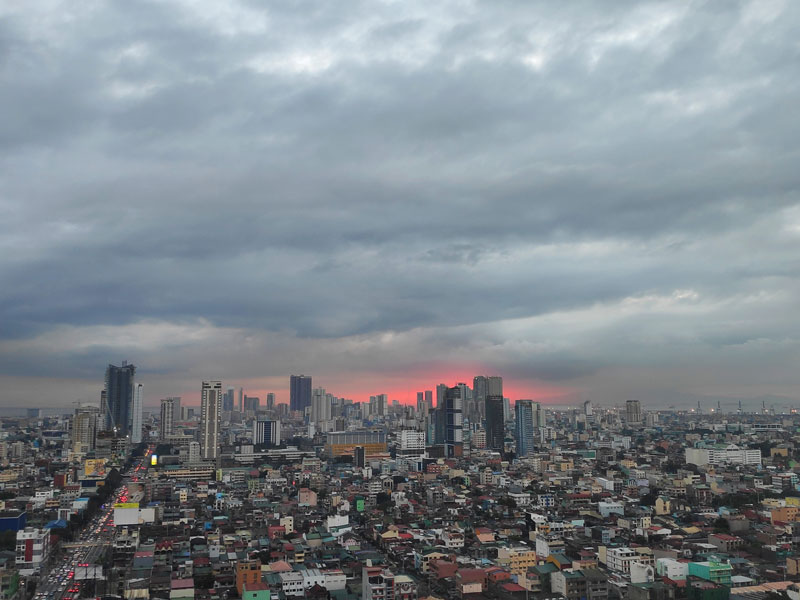 &nbsp
Author:
Surendra Menon, Chief Executive Officer, BPI-Philam
February 12, 2021
Deep into lockdown 2020, it became clear that businesses of all sizes would survive COVID-19 by the quality and accessibility of their digital offerings. In a country like the Philippines, which is the global capital for social media, traditional enterprises had to sink or swim in line with the global scramble to transfer business previously carried out face-to-face into the online arena. At BPI-Philam, a bancassurance firm, we were ahead of the game on this, having already used technology to increase market share and reach out to customers who may only recently have joined the country's formal economy.
COVID-19 cost many Filipinos their livelihood, especially those in the informal sector. The latest statistics show a 10 percent unemployment rate, equivalent to around 4.6 million people out of work, as of July 2020. But it's not all bad news. There are those who have been able to open online businesses to generate income, leading to a 4,000 percent increase in business registrations during the lockdown, as consumers also shifted to digital for some semblance of normality in their lives. Aside from getting essentials like groceries and hygiene products, people flocked online to purchase electronics, foreseeing a greater need for connectivity amid the implementation of quarantine.
As the community quarantine wore on, food businesses also made their presence felt, catering to those who wished to get a literal taste of food they would only normally get outside of their home. The boom of these various home-based businesses allowed the consequent growth of delivery and courier services, which in turn provided a source of income for those who lost their jobs early into the quarantine, while likewise providing additional income for the business owners.
Spending priorities
In the context of a global pandemic when purse strings were tightened and jobs lost the world over, one would be forgiven for thinking that the young Filipino workforce would reject the long-term idea of spending on insurance. So many suffered financially during 2020, and news headlines have warned about families and individuals sacrificing long-term savings and insurance as they reprioritise their spending in the here-and-now. But there have been some surprising findings to come out of this grim scenario in the Philippine market.
As uncertainty surrounding the pandemic loomed, Filipinos began to be more conscious of personal finance matters. In the first quarter of 2020, consumption of personal finance topics online grew by 800 percent. From loans to effect on oil prices to stock market performance, interest in money matters spurred conversations all over the place. Instead, people became more conscious about saving and securing income to provide for the whole family when jobs are on the line.
It seems that rather than sacrificing long-term security for immediate financial relief, COVID-19 has in fact led to a real motivation to save more and spend less in order to prepare for further impact in the future. In fact, BPI-Philam's affiliate company, Bank of the Philippine Islands (BPI), reported an increase in total deposits to 1.68 trillion pesos, up by four percent year-on-year as CASA deposits grew by 14.7 percent. This is particularly pertinent given that some 10 percent of this country's economy is generated by the overseas Filipino workforce (OFW). The impact of COVID-19 has certainly been felt by members of this group who are locked down and unable to work, and others such as seafarers and healthcare workers abroad who cannot get home at all, even months after the pandemic first struck.
Indeed, some industries like seafaring, which are inherently vulnerable due to their communal setup and differing policies among the states and territories they do business in, bear the brunt of the pandemic even more. As of October 2020, there were still reports of stranded Filipino seafarers onboard vessels on foreign seas, waiting to be repatriated. Others had their contracts extended far beyond normal extension limits because they are necessary to keep the world's supply chain going. All these things have adversely affected OFWs' personal earnings at this time, for better or worse.
Some of the more tenured OFWs have been able to establish another source of income over the years in the form of small side businesses, but many are worried that even that is at risk with the pandemic still raging worldwide.
Future impact
Like other industries that had to quickly adjust their operations when the lockdowns began in March 2020, most Philippine insurance companies' sales also went down during that period, and BPI-Philam was no exception. That was to be expected as cash flow became an issue in the short term, but the uncertainty surrounding COVID-19 brought heightened anxiety to consumers, pushing them to react in certain ways. When they truly understood the gravity of the situation, people sought information and had greater awareness of the benefits of insurance, so the demand for such products shot up.
People became more conscious about saving and securing income to provide for the whole family when jobs are on the line
To support the industry during this extraordinary time, the Philippines Insurance Commission eased certain regulatory requirements and eventually allowed insurance companies to sell products online. Many new private players also entered the market at this time, while others upgraded their offerings, devising ways to reach customers who are stuck at home.
It's worth asking what implications all of this will have on the way products like insurance are marketed to a young workforce, and look at how the insurance gap can be plugged. As a bancassurance firm, BPI-Philam's customer base is the same pool of clients serviced by its partner bank BPI. This means that they are already part of the formal economy, being account holders to begin with. Nevertheless, BPI-Philam's insurance products are designed to cater to various income brackets, not just the affluent ones. Part of the company's commitment is to provide affordable and accessible insurance in its race against risk, to close the protection gap in the Philippines. BPI-Philam maximises the available technology to make the process of acquiring an insurance policy more convenient, even for busy people. For instance, its customers' policies are automatically enrolled in its ePlan portal so they can manage it themselves anywhere there is an internet connection.
Wellness out of chaos
BPI-Philam has an advocacy for Filipinos to live healthier, longer, and better lives. This paved the way for it to offer a wellness series, a suite of protection solutions powered by Philam Vitality that reward customers' healthy choices. Philam Vitality is a science-backed health and wellness programme for customers that extends perks and benefits like premium discounts, additional insurance coverage and add-ons, incentives, and lifestyle rewards from partner establishments. The wellness series is aimed at taking customers on a personal pathway to a healthy and active lifestyle, and it is not just limited to young people. The company partners with health and wellness providers like gyms, health clinics, and sports equipment stores or related brands to make the journey more fun and convenient for all customers. Those subscribed to select BPI-Philam insurance products that are integrated with Philam Vitality are entitled to earn points they can redeem for exciting rewards that will further uplift their lifestyle. One encouraging observation is that despite the lockdown throughout much of the country, overall engagement of the Philam Vitality program amongst BPI-Philam's customers decreased by only around four percent. This shows that people were still taking good care of themselves by staying active even while at home.
Looking ahead
When it comes to balancing priorities going forward, it seems the natural progression right now is one of changed attitudes: although people are spending less money overall on insurance, there are more people willing to spend their money on insurance in the first place. There is no doubt that COVID-19 hit the burgeoning bancassurance market as much as any other, but BPI-Philam's experience reflecting on 2020 is that many Filipinos are more protective of their long-term future than perhaps they were before. This could lead to a brighter future for the company as well as its customers as it seeks to expand its client base even further while championing the healthy and balanced lifestyle that 2020 brought into such sharp focus the world over.