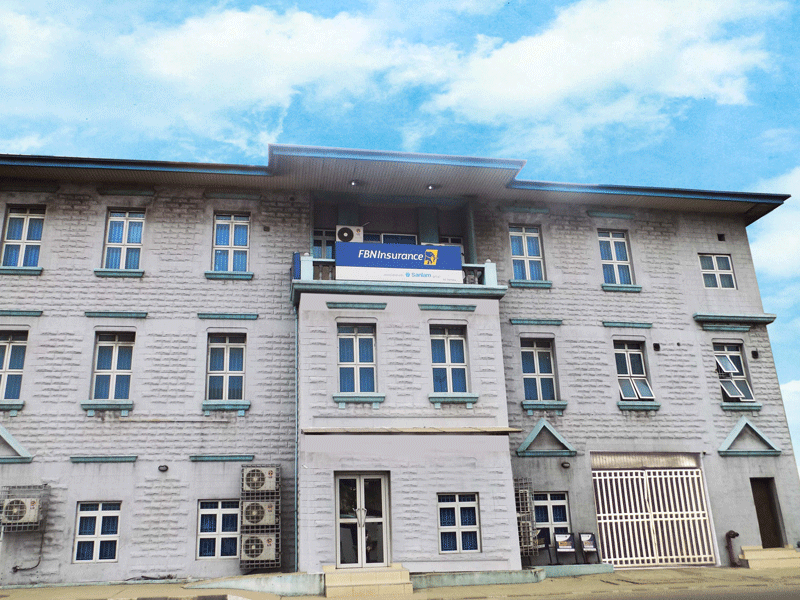 FBNInsurance have managed to remain prosperous despite the unfavourable economic climate caused by depressed oil prices &nbsp
For many years, Nigeria's economy was one of the fastest growing in the world. However, this changed in 2016 when the country was hit by depressed oil prices and a decline in production due to vandalism. Last year, Nigeria experienced its first full year of recession in 25 years of prosperity, according to the World Bank. Fortunately, however, the country has quickly overcome this decline, and is now emerging from its recession.
FBNInsurance's CEO has overseen a management team that has navigated the young company to heights that only established players can aspire to reach
In 2018, Nigeria's GDP is forecast to return to positive territory. What's more, the Nigerian Government has launched a three-year plan to make economic growth more sustainable and boost recovery, with reforms aimed at diversifying the oil-dependent economy. If implemented successfully, it could put the country back on track to achieve long-term economic growth for years to come.
Amid recent adversity, some businesses have managed to remain prosperous, weathering the storm with remarkable success. FBNInsurance is one of those few. Its achievements despite the unfavourable economic climate have been recognised by World Finance, which named the company the Best Life Insurer in Nigeria in 2014 and 2016.
A new culture
FBNInsurance's success was not easy to achieve in Nigeria's sinking environment, making it a noteworthy milestone given the market's recent underperformance. The company started to operate in the local insurance sector in 2010, later expanding into different cities across the country. Having passed the tests of a difficult economic background, it has also broken the market's historic scepticism by crafting a new culture among people and businesses in Nigeria.
Thanks to its affiliation with FirstBank and the Sanlam Group, two leading African financial institutions, FBNInsurance was expected to succeed from the beginning. Shortly after its establishment, however, the management at FBNInsurance realised that with a tough market forming, more than good inheritance was
needed to ensure success.
Val Ojumah, who has been the Managing Director and CEO of FBNInsurance since it was founded, recalled its early stages: "We had a very rough start. Getting business was a great challenge. If we thought the name was all we needed to survive, we were quickly proved wrong. We had to dig in really deep and carve a niche for ourselves." Having survived its infancy, the firm has become one of the fastest growing insurance companies in the country.
Such performance has been a direct result of the expertise of those in leadership positions at FBNInsurance. Ojumah highlighted the board's essential role in providing a strategic vision, as well as the quality of its staff, whose daily commitment has been key to enabling the company's growth. In this hard-working
corporate culture, FBNInsurance's CEO has overseen a management team that has navigated the young company to heights that only established players can aspire to reach.
Strategic moves
Three years after it began operations, the company acquired Oasis Insurance, a general insurance company, which was rebranded as FBN General Insurance. After becoming FBNInsurance's subsidiary, its losses turned to gains in the first year.
Today, FBNInsurance continues its upward trajectory, defying all expectations. In 2010, the company had a gross written premium of only NGN 20.5m ($136,287). More recently, results had remarkably improved: by the end
of the 2016 financial year, the written premium reached NGN 9.9bn ($27.5m).
Despite starting from scratch, the company managed to make profit fast. At the end of 2016, FBNInsurance declared a profit after tax of NGN 2.23bn ($6.2m), while total assets reached NGN 29.5bn ($82m). These results are a major achievement, especially taking into account the country is still recovering from a recession and that, historically, the insurance market has low penetration. Ojumah attributed the company's success in remaining profitable during these hard times to "a strong underwriting culture and a deep
attention to the customer's needs".
Another aspect that has allowed FBNInsurance to maintain a prominent position in the industry despite turbulence is its solid presence in the retail segment. "Our strength is in retail sales. We have more than 2,000 financial advisors who comb the nooks of the country, selling insurance and increasing our market share," Ojumah highlighted.
The company's retail team has become a model for others operating in the industry. In fact, retail sales generated almost 70 percent of FBNInsurance's income in 2016. Such results are based on a deep understanding of the market. "Ours is a market with deep trust issues, following years of sharp practices and unfulfilled claims," said Ojumah.
Consequently, FBNInsurance has worked painstakingly to improve the available offerings in Nigeria's market. "Winning the trust of the people takes time and effort, but we have been able to do that one policy at a time," Ojumah said.
Recognised success
Over the years, FBNInsurance has not only won the people's trust, it has also garnered accolades from other stakeholders along the way. Among the awards it has acquired, the company won the Sanlam Emerging Markets Cup of
Nations Rising Star award in 2013 and 2016, thanks to its high premiums.
FBNInsurance's expansion and accomplishments in the last few years have multiplied its awards. Inspen Online, a site specialising in insurance and pensions, named FBNInsurance its Insurance Company of the Year in 2016. There was also recognition for the company's head, Ojumah, who was recognised
for his management skills.
In the same year, the main Pan-African research and credit rating agency, Agusto & Co, gave FBNInsurance an A+ rating. The agency noted: "The rating reflects FBNInsurance's strong profitability and capitalisation levels, satisfactory investment management and a moderate exposure to underwriting risks."
Ethical insurance
The awards and recognitions that FBNInsurance has achieved have not made the company complacent, and it continues to set goals for the future. Adenrele Kehinde, Chair of the Board, described some of these aims: "Our three-year strategic aspiration is to be the most profitable life insurance company in Nigeria based on return on equity. We hope to fulfil this aspiration by consistently achieving strong and sustainable growth, improving customer experience and satisfaction, enhancing operational efficiency across key functions, and building a competent workforce."
Customers remain at the top of the company's daily priorities. "We are a people's company, committed to doing business by ethical means, while also having a positive impact on local communities through our corporate responsibility and sustainability actions," Kehinde explained. Education, health and community development are some of the areas in which the company's policies have made the biggest impact.
On FBNInsurance's fifth anniversary, the company donated a dialysis machine to the Lagos General Hospital. Moreover, in 2016 the company partnered with the Rotary Club of Omole Golden, in order to provide screening and immunisation for breast and cervical cancer to 750 girls and women.
In the last three years, the insurer has also supported Jakin NGO, a Lagos-based not-for-profit organisation that provides back-to-school kits for vulnerable and disadvantaged students. With FBNInsurance's support, the programme has already provided 3,000 children with school supplies.
Furthermore, the company has provided scholarships to 250 disadvantaged students of Aragba-Orogun, a rural community in South Nigeria, giving them a chance to access proper education. In another campaign, FBNInsurance's staff donated toiletries, food and money to several orphanages and homes for the elderly.
Having crafted a new insurance culture in Nigeria, FBNInsurance is not taking its achievements for granted; it's using them as a platform to take the next step. With 136 permanent
staff, 74 temporary employees and more than 2,000 retail agents in 28 sales outlets across Nigeria, the company has become a solid
player in the insurance sector.
Looking ahead, Ojumah explained that FBNInsurance seeks to continue extending its retail footprint "until every insurable Nigerian has an FBNInsurance policy". The company's
management is determined to take FBNInsurance to the next stage and turn it into
an insurance powerhouse. n