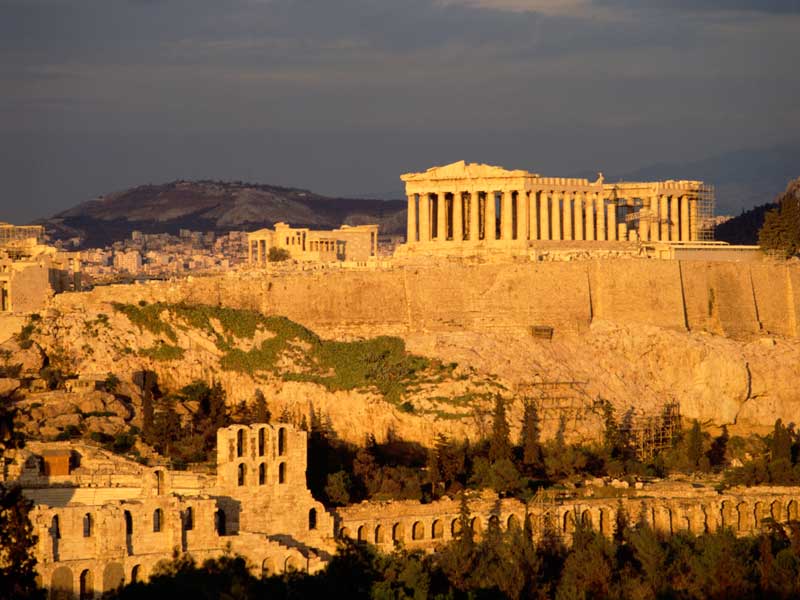 The recession plaguing the Greek economy has left the country requiring fundamental financial reforms to counter account deficits, falling household incomes and waning investor confidence&nbsp
Author:
Marianna Politopoulou, Chairman of the Board of Directors and CEO, NN Hellas
Since 2010, the Greek economy has been in a severe recession, one that has added insecurity to the intrinsic volatility of the local business environment. This has left the country needing to implement fundamental financial reforms in the face of account deficits, deteriorating household incomes and waning investor confidence. That being said, the social and moral crisis within Greece is deeper than merely the economic downturn.
More than ever, the insurance sector is being called upon to play an active role in the Greek market and leave a positive footprint on society in general
During these unprecedented times of cultural and financial tribulation, the key to Greece's transformation lies in stability, trust and proactive care for all. Today, more than ever, the insurance sector is called upon to play an active role in the Greek market and leave a positive footprint on society in general.
By complementing the social security system, insurance companies can provide citizens with quality health services and help them protect their financial futures. In order to facilitate this transformation, insurers will need to design long-term strategic plans with a clear vision for a sustainable future, while meeting their customers' needs.
Transformation strategy 
As a top insurer, NN Hellas strives for the modernisation and reliability of the sector, emphasising values in business. A critical area of focus was the multichannel distribution model, for both traditional and alternative channels. More specifically, the operating model was streamlined by centralising all channels for retail and corporate customers, as well as life and brokerage of non-life lines of business. The company has also restructured its exclusive network of insurance advisors and designed innovative technological tools to assist them in applying the best sales practices and customer service techniques.
Additionally, NN Hellas renewed its bancassurance agreement with Piraeus Bank, for a duration of 10 years, with the possibility of an extension of five more years. Piraeus Bank, the leading bank in Greece, will continue to offer NN Hellas life and health products to its customers on an exclusive basis.
Care, clear, commit
It's clear the only way to achieve sustainability and growth is through transformation, but no restructuring plan can be successful without guidance from an established set of core values. This is the journey the management team at NN Hellas has embarked upon since Q4 2016: transforming the organisation into the best-in-class insurance company, while upholding the values of 'care, clear, commit' in its day-to-day operations. These values have led the company to a solid and transparent model of internal corporate governance, building the foundation for solid decision-making and leadership.
With these values in place, the revamped framework has provided a foundation for the optimisation of internal processes, increasing efficiency and leading to the surgical reform of NN Hellas' corporate strategy. A thoughtful review of the company's roles and responsibilities has provided the appropriate architecture for cooperative, empowered employees and executives to deliver a timely and professional service to external end-customers, business partners and colleagues.
NN Hellas has also focused on developing its product and services strategy, offering its consumer base a range of avant-garde insurance solutions. The company continues to broaden its portfolio in the primary and secondary health sector by expanding its strategic partnerships to the benefit of its clients. At the same time, it has introduced new insurance programmes that are linked to investments, additional benefits and riders, helping Greeks safeguard future income streams.
Although this transformational journey has barely reached its one-year anniversary, we are already seeing our reformation initiatives have a positive impact. Throughout 2017, new business sales were up 30 percent on the previous year, setting an impressive 10-year sales high. Furthermore, NN Hellas remained Greece's number-one foreign life insurer, with a 21 percent market share YTD June 2017, while the second-in-rank foreign company is at 14.7 percent, according to the Hellenic Association of Insurance Companies. By the end of 2017, NN Hellas will continue to rank among the top players in the life and health sector, realising its vision of becoming Greece's best-in-class insurance company, while still adhering to its core values, 'care, clear, commit'.