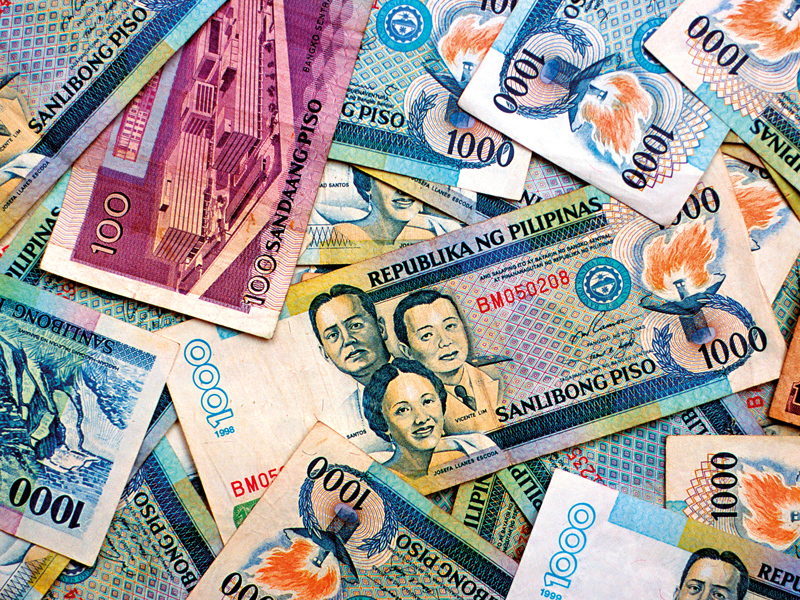 Greater financial inclusion allows underbanked or unbanked Filipinos to gain access to the banking system, potentially improving their lives and eventually making them more productive citizens&nbsp
Author:
Rafael G Ayuste, Jr, Trust Officer, BDO Trust
The Philippine economy is currently experiencing sustainable, non-inflationary growth. Despite a slight setback in Q1 2019 – due, in large, to political hurdles delaying passage of the national budget – there is still an optimistic growth outlook for the year, with GDP expected to expand by 6.1 percent in real terms.
Due to lower energy and food prices, as well as favourable foreign exchange rates, inflation has been decelerating fast from its 2018 high of 6.7 percent, registering a low of 2.4 percent in July 2019 (see Fig 1). This has resulted in a recovery of household disposable incomes and, in turn, consumer spending – the largest component of Philippine economic activity. This also explains the robustness of the country's retail sector and the recovery of its property market following the temporary inflation scare of 2018.
The Philippine peso has been remarkably strong in relation to other major currencies too, due not only to expectations of US Federal Reserve rate cuts, but also to heavy portfolio inflows from overseas investors who are finding the country's macroeconomic story to be particularly compelling. It may be noted that, notwithstanding an increased fiscal load (the deficit is expected to remain at around 3.2 percent of GDP until 2022), the country still managed to earn a credit rating upgrade from Standard & Poor's, reaching a historic high of BBB+. This is indicative of the positive outlook both investors and creditors have for the Philippines.
BDO Trust's strategic plan is to continue to invest heavily in technology, enhancing digital facilities and making investments more inclusive
Changing channels
At BDO Trust, we are well aware that now is a great time to invest in the Philippines, but we also understand that risks remain present in all markets. With expertise in managing investment funds, BDO can provide the advice individuals and corporations need to ensure they build a portfolio that caters to their particular interests and matches their appetite for risk.
With the 2019 budget now signed and the current administration gaining a sweeping political victory in the mid-term elections, there are unlikely to be any more delays to its implementation. The government has already resumed its huge infrastructure programme, while public sector spending is poised to accelerate once again in the second half of the year. In addition, the Philippines has returned to an environment of declining interest rates after its central bank, the Bangko Sentral ng Pilipinas (BSP), moved to cut policy rates in response to decelerating inflation. This will encourage additional borrowing from both households and corporations, and consequently lead to stronger private spending and investments.
As our customers start to feel the effects of this economic growth, we are confident that BDO will prosper alongside them. We listen to their needs, goals, aspirations and concerns – it may sound cliché, but at BDO, we are very aware that we only exist because of our customers. As such, BDO continues to deliver greater value to clients through innovation and differentiated services. Part of our business strategy is to use new technology to increase our organisational efficiency. In fact, we are currently in the process of upgrading our legacy systems and, in doing so, reviewing and re-engineering our processes to provide greater scalability and increase our capacity to serve customers.
According to social media management platform Hootsuite, Filipinos spend more time online than any other nation, so we must ensure BDO can reach customers via the appropriate channels. As such, we are currently in the middle of enhancing our online and mobile platforms to greatly improve the customer experience. What's more, BDO looks forward to delivering additional online products and services that are currently only accessible through traditional advisory channels. This will complement our branch distribution network, which is already known to be among the strongest in the country.
We also want to be regarded as one of the most dynamic trust entities in the Philippines. With this in mind, BDO's growing suite of products and services takes both changing regulatory environments and clients' growing sophistication into account. We have also revamped the way we communicate market developments and investment strategies to our customers, delivering economic briefings and investment forums in their primary language wherever possible. As we make an array of fund products available to clients to help diversify their risk and improve their investment returns, we have intensified and enriched our product training, better equipping branch personnel to advise on appropriate investment products that meet clients' specific financial goals.
Finally, BDO's Invest in the World event, which brings together leading managers, market analysts and product specialists, has made gleaning insights from asset management experts easier than ever. This annual gathering is held in cities where the majority of our investors are concentrated, presenting them with a wealth of international opportunities that are available through BDO's managed funds.
Everyone on board
The improvement of financial inclusion in the country can mostly be attributed to the work of the BSP. The Philippines' central bank has been advocating financial inclusion in recent years, encouraging banks and other financial entities to educate Filipinos throughout the country. BDO has been supportive of this drive, conducting financial inclusion and educational activities to the benefit of BDO and non-BDO clients alike.
Increasing smartphone and internet access has also helped Filipinos become more informed regarding financial products and services. Budgeting apps, financial planning tools, and tips and guides on how to improve individual finances are now readily available to download or stream. As a result, information is easily accessible at any time – something that could not be said a few years ago.
Greater financial inclusion allows underbanked or unbanked Filipinos to gain access to the country's banking system, potentially improving their lives and eventually making them more productive citizens. What's more, it helps Filipinos understand that there are different financial products and services available to them. With greater financial inclusion, Filipinos from a range of backgrounds can access the investment products that were previously reserved for the affluent, giving more people the opportunity to generate wealth. Consequently, the financial potential of citizens who are either used to keeping their money at home or in simple deposit accounts is unlocked. By improving the general financial wellbeing of Filipinos, we can reduce society's reliance on social benefits and improve long-term fiscal sustainability.
To bridge the gap between knowledge and application, BDO has launched several initiatives in this area over the past few years. For example, we developed the BDO Easy Investment Plan to allow individuals to invest in different BDO Unit Investment Trust Funds for as little as PHP 1,000 ($19.12) per month or PHP 500 ($9.56) per payday. This has made investing affordable for our clients, who can access the services in branches nationwide or via the BDO Invest Online platform.
We also provide investment education online. Our website receives enquiries from local and overseas clients – as well as prospective customers – each month, and these are individually answered by our product training officers. Articles and tips on investing are published on the website to show the virtues of investing early, dollar-cost averaging and taking appropriate risks to obtain higher yields. Our strategic plan is to continue to invest heavily in technology, enhancing our digital facilities and making investments more inclusive by providing online services and mobile functionalities to all Filipinos.
Acting like a start-up
BDO currently has the widest and most robust multi-channel distribution network in the Philippines, incorporating both digital platforms and traditional channels. More than 1,100 physical branches – in addition to the BDO Invest Online and BDO Mobile Banking platforms – provide easy access to our trust and investment products. We take particular pride in the BDO Invest Online service, which features best-in-class functionalities, including a straightforward account-opening process and a Personal Equity and
Retirement Account application option.
Our strategy looks at the wider competitive environment and views technological adaptation as being crucial to leading the market. As such, BDO has embarked on a comprehensive system enhancement to prepare us to scale the business further and change the way we interact with clients. BDO's aim is to continuously improve its digital assets, staying relevant to the needs of customers, who are becoming more technologically savvy and demanding.
Global financial institutions are now employing big data and artificial intelligence to improve operational efficiency and productivity. Given the fast pace of growth in the industry – and the amount of data available – we strive to adapt to these developments in order to maintain our momentum. Big data allows us to make decisions based on relevant information and verifiable data instead of basing them on instinct, personal experience and gut feelings. Similarly, artificial intelligence will allow us to make use of big data in a more efficient and scalable manner. Developments in these two technological frontiers will help us adapt to future industry changes.
In terms of market structure, there are currently around 30 traditional players in the domestic trust industry, with the top three banks accounting for two thirds of the market. Over the past five years, though, technologically inclined start-ups and fintech firms have started offering financial products and services – these organisations can easily encroach on our customer base, so we must consider them just as much our competitors as traditional banks.
Instead of dismissing these new players, we respect and recognise their capabilities. We try to learn from them, especially in harnessing the untapped power of technology and marketing to the younger generations, who largely prefer to conduct their financial activities using their smartphones. With this in mind, BDO must learn to think and act like a start-up; should we fail to evolve for this next generation of clients, we may find ourselves on the endangered species list.