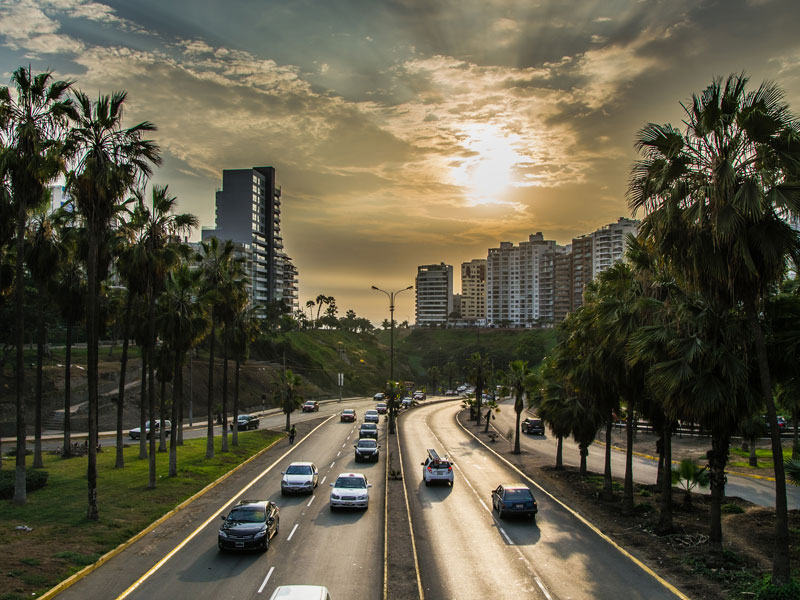 Lima, Peru. The low levels of insurance penetration in the country mean that there is a huge amount of potential for Peruvian firms operating in this space&nbsp
Author:
Renzo Calda, CEO, MAPFRE
Although Peru may not be achieving the same rates of growth as it did during the commodities boom of a few years ago, it remains an attractive proposition for insurers. The country's central bank still expects the economy to expand by four percent across 2019, and the relatively low levels of insurance penetration mean there is an underserved market that new and existing insurance firms can tap into.
Although Peru's insurance sector has developed in recent times, challenges remain – particularly in terms of accessibility
At MAPFRE, we understand that the growing appeal of the Peruvian insurance sector will create extra competition for us. This is a challenge that we relish. The company already has a presence across 19 states in Peru, and in both 2017 and 2018 it was named the best life insurance company in the country by World Finance. Nevertheless, now is not the time for complacency: in such a competitive industry, MAPFRE is always looking at ways to improve its services, particularly in terms of its digital solutions. It is the only way to stay on top.
Change is good
The Peruvian market has fundamentally changed in recent years as private insurance has become more important, including auto insurance, health insurance and life insurance. Technology has played an important role in this development. The digitalisation of the market is one of the most significant changes to have occurred in the past decade, and although it is not yet the sole determinant of profitability, it is something that customers are increasingly demanding.
As a result, digitalisation is being implemented on a wider scale. We must bear in mind that in Peru, as in other countries, people get information about insurance through social networks, but they still perform the contracting process offline or assisted through call centres. In the case of MAPFRE, this has already started to change: our digital channels can be used to buy products and generate new sales in certain sectors.
We are also now seeing how our suppliers are interconnected. When a policyholder of ours goes to a clinic, they can automatically access information about the type of coverage or benefits contained within their policy. Our clients have benefitted hugely from digitalisation as they can now access information 24 hours a day, seven days a week. They can also take the initiative to find out about products, receive a quote or contact us directly. Previously, this could only be achieved by approaching a physical office or a personal insurance broker. The opportunities available today have generated great industrial change and brought customers closer to the company.
Improving access
Although Peru's insurance sector has developed markedly in recent times, challenges remain – particularly in terms of accessibility. We must do more to engage potential customers, going beyond simply the coverage and cost of insurance. Younger generations demand guidance through new solutions that allow them to interact with us quickly and easily, either for validating contracts, taking care of claims or other services. While insurers now have online solutions to help serve these customers, I believe that we still do not have the full capacity to communicate in the ways that Millennials expect. We have digitalised traditional processes so that clients can interact with us online, but we have not evolved far enough.
Recently, private insurance has become more relevant in Peru because the social protection system in the country is very poor. The state has failed to meet citizens' needs over the past 10 years, during which time the circumstances of the middle class has improved; these citizens are now looking for private insurance to protect their assets. We must bear in mind that 70 percent of the economically active population in Peru is independent. They are already purchasing insurance, but there is another group of dependents with a poor protection system who are looking to acquire insurance.
As insurance has gained prevalence in Peru, improving accessibility has become more important. Insurance companies in the country do not have a tradition of having a physical presence, which means there is a huge shortage of agents throughout the country. The digitalisation of insurance is therefore vitally important – it should not still be the case that people have to go to a bank to buy insurance.
The best driver of continuing digitalisation is the promise of financial reward. If insurance companies can generate extra revenue by embracing new channels of communication with their customers, they will be happy to invest in innovative new developments. At MAPFRE, we are responding positively to changes in the insurance sector, viewing them as opportunities to modernise our services and provide better products for our customers.