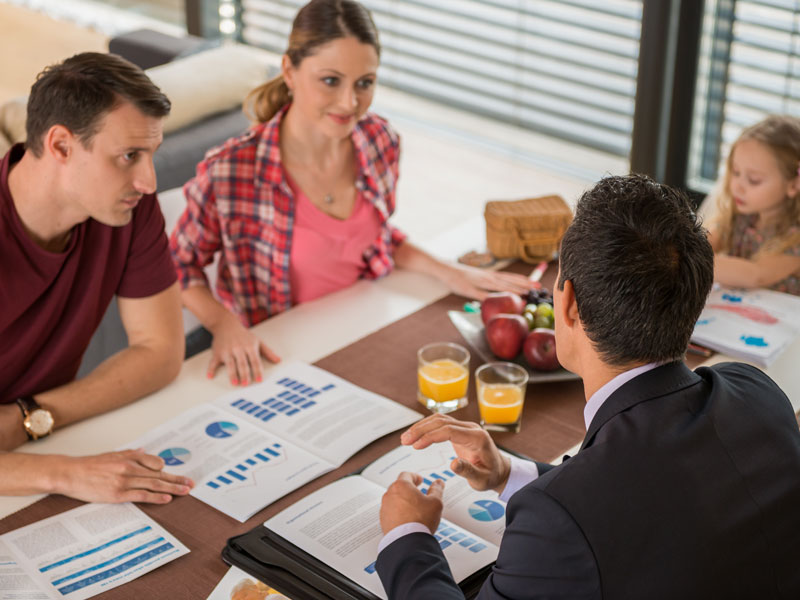 The company's business model is centred on the management of real estate investments. It also assists its member families with asset allocation strategies and wealth deployment &nbsp
Author:
Mohamad Abouchalbak, CEO, SFO Group
Host to a plethora of powerful economies and vast levels of capital, the Middle East region boasts a huge market for family offices. And yet, despite its potential, the market is still emerging: not yet consolidated (nor saturated), few players are positioned to take advantage of the opportunities available.
Among those making a name for themselves is Beirut-based SFO Group, an independent multifamily office focused on direct international real estate investments. Having transitioned from managing the wealth of a single family, SFO is now a fully fledged financial institution, targeting direct global real estate investments and managing assets on behalf of numerous families and investors.
SFO's business model is centred on sourcing, structuring and managing global real estate investments
With a team of 23 seasoned professionals located in three continents, SFO manages approximately $1bn worth of real estate assets across North America, continental Europe and Africa. Through these operations, the group has earned a reputation for successfully identifying, acquiring and managing high-quality assets that generate superior risk-adjusted returns.
Recognised as the best global real estate investment company by World Finance for 2018, SFO's business model is centred on sourcing, structuring and managing global real estate investments, which in turn enable investors to achieve a well-balanced geographic diversification.
In addition to real estate investments, SFO advises its ultra-high-net-worth member families on optimal asset allocation strategies and helps to monitor the deployment of their wealth. SFO also assists these member families with developing and implementing family governance and succession planning strategies, which are particularly important as families grow and pass on their wealth from one generation to the next.
Origins of excellence
SFO Group is a member of Saradar Capital Holding, a diversified family conglomerate with a 70-year-old history of building excellence across different sectors and geographies. Saradar Capital Holding (formerly known as Saradar Group) started its journey back in 1948 with a single local bank and grew into a diversified, yet focused, investment holding group with international outreach. It primarily targets disruptive business models while balancing growth with value-accretive investments. Today, Saradar Capital Holding focuses on three main pillars: financial services, real estate and alternative investments, under which each asset is independent and abides by local regulations.
The financial services pillar focuses on long-term strategic investments in operating companies with interests in banking, microfinance and insurance, in addition to SFO's asset and wealth management services. In terms of governance, Saradar Capital Holding has access to renowned global industry leaders, who offer innovative advice and dynamic perspectives on its capability-driven active strategy. The conglomerate also targets an optimal risk profile by diversifying investments between developed and developing countries, as well as between mature and growing businesses, with a view to optimise its risk-adjusted return on capital.
Programme trio
SFO targets real estate investments falling under three categories, thereby catering to investors with various risk profiles and liquidity requirements. The first is its US housing programme, which seeks to generate current income and achieve long-term capital appreciation, while hedging against inflation and interest rate hikes. This strategy caters primarily to investors seeking to earn a risk-adjusted long-term income stream. The programme targets multifamily assets in markets benefitting from favourable demographics. These include strong employment growth, business-friendly environments and purpose-built student housing located within walking distance of top-performing state universities, which thereby benefit from exceptional enrolment growth in the midst of scarcity in accommodation supply. SFO's portfolio assets that fall under this programme are located across eight assets in the states of Florida, Texas, Kentucky and Georgia, reaching a total of 2,500 housing units.
Then there is SFO's 'value add' programme, which targets underinvested commercial assets by acquiring them at attractive valuations, below replacement cost and with a clear path to value creation. SFO's hands-on management approach allows the repositioning of assets in exciting and promising markets.
The strategy also brings in a moderate income stream throughout the holding period, and significant upside through the sale to long-term capital.
What's more, this programme caters to investors seeking both currency and geographic diversification, as it's geared towards capturing value in the form of capital appreciation. As part of the programme, SFO has recently set up an international joint venture with Swiss Life Asset Managers. Through this partnership, it has acquired a portfolio comprising 11 office buildings located across nine key cities in Germany, predominantly in North Rhine-Westphalia and the Rhine-Main area.
The 'opportunistic' programme, meanwhile, targets developments and the full refurbishment of retail, residential and office assets. SFO's deep in-house understanding of the different phases of development allows it to partner with local expertise, while still leveraging its global reach. This strategy has a shorter holding period and is directed at investors who are driven by internal rates of return as full realisation of the strategy occurs at the sale. This programme currently includes the development of an award-winning shopping mall in Abidjan, Ivory Coast as well as an exclusive residential development in London.