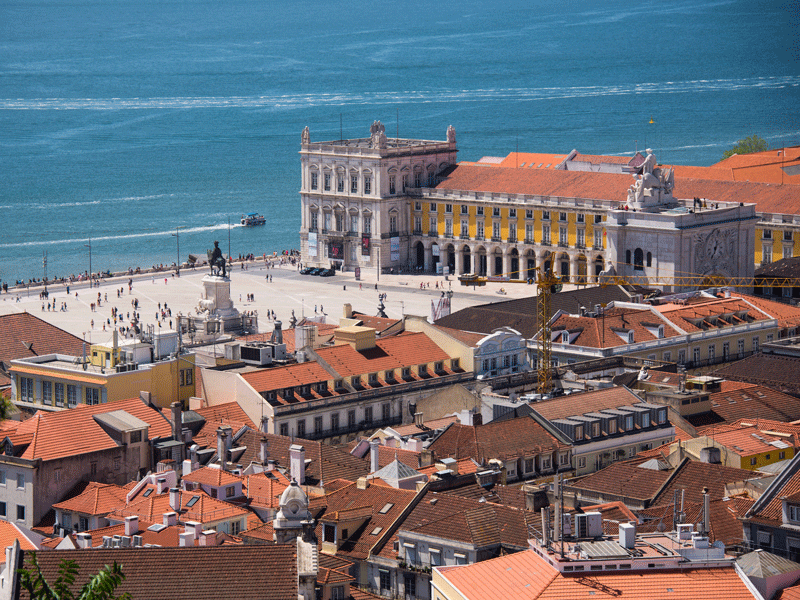 The sunny climate, well-known restaurants, a rich history, and a multitude of monuments are helping to attract foreign capital into Portugal &nbsp
At present, investment in real estate and tourism in Portugal is skyrocketing. The demand for acquiring properties is mirroring the surge in tourists visiting the country. The sunny climate and numerous well-known restaurants and beach experiences, combined with a multitude of monuments and a rich history, are helping to create a vibe of excitement in the country.
Portugal is proud to be one of the safest countries in the world and one of the best-rated in terms of the hospitality on offer. The Portuguese, having famously travelled the world in the 15th century and interacted with all types of cultures, are used to living in a cosmopolitan environment. It is this backdrop that makes investment opportunities in Portugal all the more appealing.
Portuguese funds
Investment funds have become the vehicle solution to investment in Portuguese real estate. Not only do they provide the best structure for tax optimisation, since only 10 percent income tax is required, they also offer numerous opportunities for even small investors to invest in medium to large-scale projects.
Investment in Portuguese real estate has surpassed €2.9bn, with more than 5,000 investors already collecting the benefits
At present, the real estate numbers are quite impressive. You can expect capital gains of 10 percent a year in Lisbon, while it is easy to get yields of rental activity of more than five percent per year, making this the perfect environment in which to invest capital. With low interest rates in the capital market and government public debt being better managed than ever before, the gap between other financial products and real estate funds is now very big.
There are a couple of programmes that make Portugal especially attractive for investment. For instance, there is the non-usual residents programme, which allows any citizen that has not lived in Portugal for the last five years to relocate their tax residence to Portugal. In doing so, they can benefit from tax exemption worldwide for 10 years, with a 20 percent flat income tax on what is generated in Portugal.
Destination Portugal 
Tourism plays a huge role in the Portuguese economy. Indeed, the ability to convert any residential property into a short-rental apartment enables the country to quickly increase its hosting capacity. Supporting this expansion is the fact that low taxation on short rentals and the high-income rental generation of tourism makes properties very appealing in investment terms.
The Golden Visa programme helps to further boost the volume of foreign capital investment in the real estate market, while also enabling the renovation of city centres to make them more attractive. To this point, investment in real estate has surpassed €2.9bn ($3.4bn), with more than 5,000 investors already collecting the benefits.
These numbers are expected to swell further, as tourism in 2017 is thought to have grown by more than 10 percent from the previous year. This indicates how attractive Portugal has become as a destination. In 2017, Portugal won awards in several categories at the World Travel Awards: it was voted the best beach destination in Europe, in addition to the region's leading destination. As tourism continues to grow, so will investment. In fact, the opportunity for foreign investment is considerable, particularly as local players are not able to meet market demand.
Golden Visa 
The Golden Visa Programme is directed at non-EU citizens without citizenship restrictions. It allows anyone investing more than €350,000 ($414,000) into real estate or Portuguese-qualified investment funds to benefit from a residence permit. All that is required is a minimum stay of just seven days per year. What's more, after six years, investors are also eligible for citizenship.
The programme was launched at the end of 2012 to attract foreign capital into real estate and to help renovate city centres in order to create a new dynamic in the market. The market was completely stagnated from 2009 to 2012, but it has gone from strength to strength ever since.
PTGoldenVisa helps make this possible. It's a one-stop shop that offers full support for individuals applying for the Golden Visa, or for those simply investing in Portugal's real estate market. Not only do we provide all necessary legal and tax consultancy services, we also offer property management services. We currently hold opportunities in areas such as buy to let, renovation deals to sell, property trading, and property development, while we are also accessing real estate funds in several investment deals. Through opportunities such as Golden Visa, Portugal isn't just a dream holiday destination – it is a dream investment destination too.