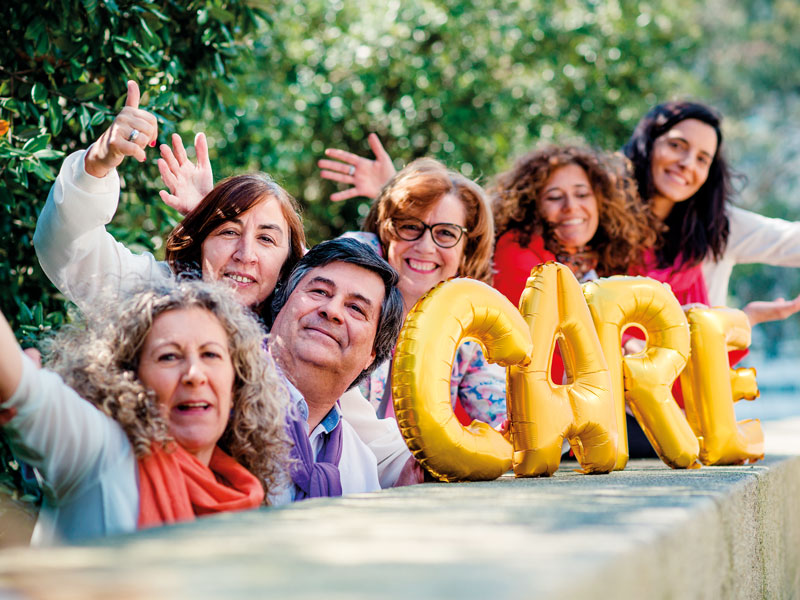 Increasingly, policymakers and economists are recognising that older workers and retirees can fuel economic activity, rather than impede it&nbsp
Author:
Nelson Machado, CEO of Life, Pensions and Bancassurance, Ageas Portugal Group
In recent years, Portugal has become an attractive place to live, work and invest. Between 2015 and 2018, the annual number of greenfield foreign direct investment projects in the country grew by 161 percent, according to data published by the Financial Times. This was partly thanks to Portugal's open attitude towards foreigners – the Iberian nation offers tax breaks to skilled professionals and five-year residencies to non-EU citizens who buy property worth €500,000 ($553,140). What's more, Portugal's politically stable climate and low crime rate make it a haven for those looking to avoid the economic downturn and political tension caused by Brexit and the US-China trade war.
But this hasn't always been the case: six years ago, Portugal's economy was on its knees. Amid the country's worst recession in almost 40 years, unemployment climbed above 17 percent and hundreds of thousands of workers – many of whom were young and highly skilled – emigrated in search of jobs overseas. Today, though, Portugal's economy is booming: unemployment has more than halved to 6.6 percent; two thirds of the 500,000 people who left the country during the crisis have returned; and strong performances in the tourism, export and housing markets have contributed to an economic resurgence that many have deemed miraculous.
Still, there is plenty of work to be done. Portugal is growing slower than Spain, and in recent years has been overtaken by Estonia, Lithuania and Slovakia in terms of GDP per capita (see Fig 1). If Portugal is to make the most of the good times, it needs to address some of its chronic issues.
Growing old together
Portugal boasts a warm Mediterranean climate, beautiful landscapes – from mountain ranges to idyllic coastlines – and a high quality of life for the people who call it home. It's no wonder that it is the destination of choice for millions of tourists every year. However, Portugal isn't just known as a tourist hotspot: it has also garnered a reputation in Europe for its ageing population.
In its 2019 World Population Prospects report, the UN outlined the scale of the planet's demographic crisis: by 2050, 16 percent of the global population will be over the age of 65, up from nine percent in 2019. As life expectancy increases in many developed countries, fertility rates are on the decline. Consequently, the working-age population is shrinking, which will have potentially huge repercussions for economic activity.
Portugal is in no way exempt from this global trend. As a result of the country's deep recession, many of the young people who didn't emigrate chose instead to delay starting a family, causing Portugal's birth rate to plummet. In fact, the Portuguese National Statistics Institute predicts that by 2060, the country will be home to just 8.6 million people, down from 10.5 million in 2012. In the same window of time, the working population – those aged between 15 and 64 – will drop from almost seven million to just over 4.5 million.
With an older population, Portugal could face spiralling health costs
As well as potentially slashing Portugal's productivity, this could put significant strain on the country's public services. Although people in Portugal tend to live to the age of around 80 – the average for European countries – they also experience health problems for most of their old age. This compares unfavourably with people in other European countries, such as Denmark. With an older population, Portugal could face spiralling health costs.
A window of opportunity
Although the situation seems alarming, it could present a new opportunity for Portugal. Increasingly, policymakers and economists are recognising that older workers and retirees can fuel economic activity, rather than impede it. As the World Economic Forum has pointed out, the elderly are no longer as financially dependent on their families as they used to be. Furthermore, they have the potential to be both important participants in the labour market and big spenders in the economy.
Through consumer goods and services, older citizens inject huge amounts of money into the 'silver' or 'longevity' economy, which the American Association of Retired Persons defines as "the sum of all economic activity driven by the needs of people aged 50 and older… [including] both products and services they purchase directly and the further economic activity this spending generates". A 2018 study by the European Commission valued Europe's longevity economy at €3.7trn ($4.09trn) in 2015 and suggested it could be worth as much as €5.7trn ($6.31trn) by 2025.
Instead of seeing Portugal's ageing population as a burden, we should see it as an untapped opportunity. The sheer size of this market should not be underestimated: in terms of scale, it is on par with discovering the economic potential of an entire country, such as India or China when they were on the cusp of huge growth. However, what is unique and unprecedented about the longevity economy is that it has no borders – no country is immune to an ageing population, regardless of its particular social, religious or economic conditions.
Given the new opportunities the longevity economy will create across society, all industries (including the insurance sector) must be able to adapt their product offerings to meet the needs of an older population. At the same time, we need to embrace innovation to address the challenges presented by this major demographic shift. Before we can think about creating products for an ageing population, though, we need to prepare new generations for the future. By encouraging people to save money and educate themselves about financial matters from a young age, Portugal will help its population prepare for the challenges of a longer life and later retirement.
Moulding young minds
We are all faced with financial decisions daily – whether managing a family budget, contributing to our savings or making an investment. With better financial literacy, citizens can be more informed about the decisions they're making.
In the past few years, aspects of the financial sector that were typically considered to be more obscure – such as insurance, the stock market and investments – have received greater media attention. What's more, it is now much easier for people to educate themselves on financial topics, thanks to self-help courses and the wealth of information available online. This has helped to demystify these concepts.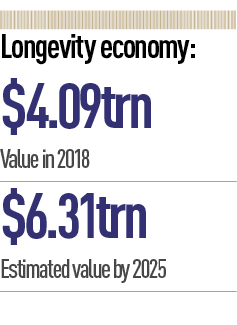 Improved financial literacy has benefits for society as a whole. When a country has high levels of financial literacy among its citizens, it is more likely to have a healthy economy. It may also have a more engaged electorate, as its citizens will better understand decisions made around fiscal and monetary policy. There is no doubt that financial literacy is one of the key pillars for building resilience in today's society – it should be a basic necessity for every individual, no matter their age.
With that said, the sooner people start to develop their financial literacy, the better. The OECD recommends integrating financial education into the school curriculum to help people develop good financial habits from a young age. At Ageas Portugal Group, we believe that improving young people's financial understanding early on will give them the tools they need to face life's challenges. As a nation, Portugal has made important steps towards this, implementing initiatives such as the National Plan for Financial Education and introducing financial literacy as one of its citizenship education subjects.
However, there is still a long way to go. Although the need for greater financial literacy is obvious, it is nonetheless a difficult issue to address. That's why Ageas Portugal Group has helped found Ori€nta-te, a contest that teaches young people in Portugal how to save and prepare for the future. It introduces them to topics such as household budget management, expenditure and income, showing them how to formulate savings strategies so they can achieve their financial goals. Put simply, the contest rewards young people for learning as much as they can about financial products.
Ori€nta-te was such a success that it is now in its second edition. The huge amount of enthusiasm the contest has received in the school community proves that financial literacy doesn't have to be a chore to learn. In fact, it should be made as engaging as possible. After all, few other subjects have such a profound bearing on the rest of students' lives.