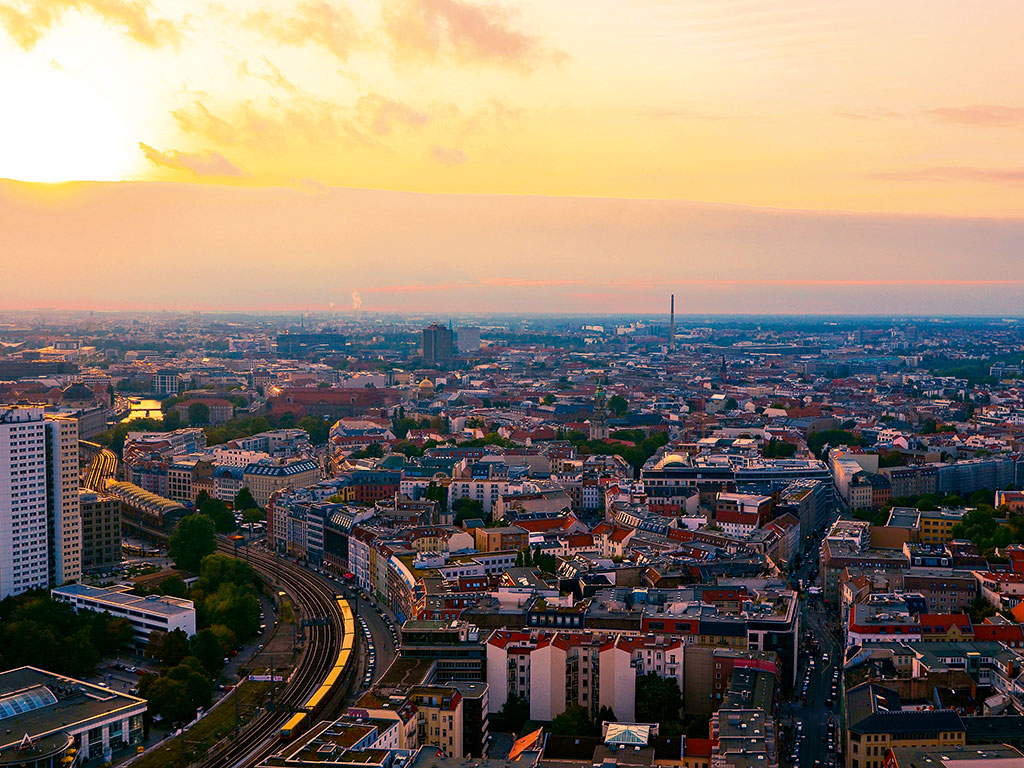 German real estate has outperformed its market expectations, and is significantly contributing to the country's economy&nbsp
The euro crisis dominated the 2013 investment market in Germany and throughout Europe. Economic instability in Europe, continuously low market interest and the prospect of an ongoing financial crisis led to a comparably slow investment market at the beginning of 2013. In spite of this, Germany remained economically stable, which led investors to start their investment engines again, causing a further significant increase in the overall transaction volume of the German 'big seven' (Hamburg, Frankfurt, Düsseldorf, Co-logne, Stuttgart, Munich and Berlin).
At the end of 2013, the German real estate investment market not only fulfilled but outperformed its market expectations. The real estate transaction market for commercial real estate in the German big seven increased by 7.8 percent from €15.2bn in 2012 to €16.3bn in 2013 according to German Property Partners.
The German real estate investment market saw less big scale transactions than in the boom years of 2006-07, but several multi-billion euro transactions were still made (GBW, GSW, Karstadt etc.). An increased interest in club deals became apparent and mezzanine financing became more important. All in all, 2013 was a positive year for the German real estate investment market and fostered an appetite for an even better 2014.
2014 investment environment
The economic signs and indicators support the vision for 2014 as an interesting and successful year for the German transaction markets, especially in the real estate sector. Although discussions continue about the still unresolved euro crisis, the German economy is growing continuously. Germany (along with Sweden) is expected to be one of the few major economies in Europe with an accelerated growth rate, according to Patrizia AG and Reuters. France, usually an important supporter for the stability of the European economy, is currently losing momentum.
The real estate transaction market for commercial real estate in the German big seven increased by 7.8 percent from €15.2bn in 2012 to €16.3bn in 2013
Market interest will remain very low, although perhaps not quite to the historical levels seen in 2013. The possibility of a slight increase in interest rates cannot not be excluded. The unemployment rate will also remain low, especially in comparison to various troubled European partner countries. All of which should clear the path for a booming and healthy investment market in Germany.
Outlook for German real estate
In 2014, Germany will remain one of the most attractive real estate investment markets in Europe, and throughout the world. The German market offers investment opportunities for all categories of investors: large and small; institutional; semi-private or private; fund of funds or funds; all either domestic or international.
Despite the positive economic indicators and the country's continuously increasing rents, the German market is still challenging and requires educated and experienced investors and advisers. Investors with a comprehensive understanding of the market and the regional specifics will have clear advantages.
Core+ investors will continue to find attractive investment opportunities in the big seven, although it will become more difficult to generate attractive returns if inflation increases in the course of 2014.
We expect a significant increase in value added investments in order to allow for sufficient return. Foreign investors will stay with the German big seven or big six (without Stuttgart) and avoid B or C cities. Domestic investors continue to realise that attractive investment opportunities are available in B and C cities if the homework is done and regional knowledge is available or hired. Opportunistic investments may be found, for example, in development projects in rural areas. Mezzanine financing and club deals will become more and more important.
2014 may be seen as an investment year that clearly separates the wheat from the chaff. The high levels of interest in the German market and the increasing complexity of transactions – due, for example, to regulatory requirements and financing restraints – require a very educated investor type with an excellent knowledge of investment and an intelligent and individual strategy for each investment. The 'one size fits all' investor is clearly passé.
Germany is and remains a hot real estate investment market. In 2014, it will be open to all types of investors, foreign or domestic. The transaction volume will most certainly increase – again. The increasing challenges inflicted by the complexity of the regulatory environment and the demanding financing environment clearly play into the hands of experienced and/or creative investors with a sophisticated and individual vision for each investment. These investors demand comparable standards from their advisors, i.e. experience, individuality and creativity.
The A cities, especially Berlin, will remain the core focus of foreign investors. Domestic investors, meanwhile, will take advantage of their more intimate outlook on B and C cities. In summary, 2014 will be seen as an interesting and successful investment year.
For further information contact gzp-legal.de