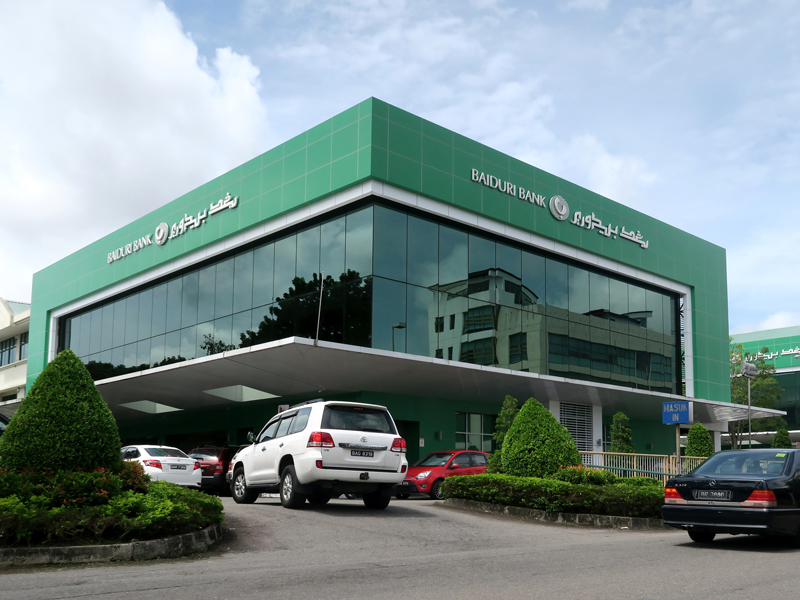 Diversification efforts in the small Southeast Asian nation of Brunei have intensified in recent years as sustained low oil and gas prices have put pressure on Brunei's energy-reliant economy &nbsp
Author:
Pierre Imhof, CEO, Baiduri Bank
July 10, 2018
The Baiduri Bank Group, one of the largest banking groups in the small South-East Asian nation of Brunei Darussalam, comprises Baiduri Bank and two wholly owned subsidiaries, Baiduri Finance and Baiduri Capital. Established in 1994, Baiduri Bank's shareholders include Baiduri Holdings, Darussalam Assets and the French multinational and financial services company BNP Paribas. With a slew of awards and acco- lades under its belt, Baiduri Bank – now a leading conventional bank in Brunei – attributes its successes to its commitment to local projects, interests and clients, as well as its global expertise.
Given the prolonged low oil and gas prices, diversification efforts in Brunei have intensified steadily over the past few years: from a heavy reliance on the energy industry, the economy is now dedicated to the strong development and growth of local businesses. Pierre Imhof, CEO of Baiduri Bank, said: "There is an urgency for the country to diversify its economy, as there has been a very strong dependence on oil and gas as the main source of revenue for some time. In response, the government has set up numerous initiatives; among them is the Darussalam Enterprise, or DARe, which was created to cater to the business segment of the Bruneian market. Naturally, being a major player in Brunei's financial sector, we too are actively taking steps to help finance these local businesses."
Local focus
"Baiduri Bank's focus has always been the Brunei market," explained Imhof. Starting out as a commercial bank catering to corporate clients, Baiduri Bank's core business now includes retail banking, corporate banking and consumer financing. Baiduri Bank also offers a wide range of financing products that support SME growth – for example, through helping to ease their cash flow management. "Besides SME financing, Baiduri offers various products targeted at helping businesses," Imhof told World Finance. "Other products de- signed to serve SMEs include financial advice and corporate credit cards. We also provide internet banking facilities catered for businesses, known as Business i-Banking, which provides a modern, user-friendly and secure channel for businesses to manage and conduct their banking efficiently."
Baiduri Bank has also set up a business hub, which serves to complement the corporate bank- ing department by tapping into the non-borrow- ing and small borrowing accounts. "We set up this dedicated hub as a point of contact for our current and future business customers. The purpose of the business hub is to provide information and advise our business customers on the type of ser- vices and offerings that are most suitable for their individual needs," explained Imhof.
Elaborating on some of the products offered, Imhof said: "MerchantSuite provides a platform for our merchants to facilitate online payments, without needing to create a dedicated and often costly website. This allows micro enterprises – among others – to expand their business reach by improving their accessibility for customers." Micro accounts, meanwhile, cater to the smaller businesses that do not meet the requirements of opening a normal business account. Crucially, the micro account enables micro, small and medium enter- prises (MSMEs) to subscribe to the MerchantSuite service and enjoy the associated benefits.
Baiduri Bank has also partnered with Brunei Shell Petroleum (BSP) to offer financing to local businesses under the BSP Credit Facility Pro- gramme. "This programme allows BSP contractors to fast track their service in reviewing and making a decision on their respective credit applications," Imhof added.
Inculcating entrepreneurship
More recently, as a result of the government's diversification efforts, Brunei has started to see a significant rise in the number of MSMEs in the nation. "There has been a shifting trend among the Bruneian youth to venture into entrepreneurship as their career choice," Imhof noted.
In light of this trend, Baiduri Bank is also the main sponsor of the Junior Achievement Company Programme for Brunei, an after-gramme that sees Baiduri Bank staff acting in the roles of facilitators and mentors for school children to run a micro-business at their school. "We have collaborated with the Ministry of Education in Brunei to run this programme for the last four years," said Imhof. "We believe that by exposing and teaching the youth of this alternative career option, it will help open the doors to more growth opportunities in the future."
The importance of education
A vital aspect for Baiduri Bank to consider when trying to remain competitive in a rapidly chang- ing and progressive society is the increasing im- portance placed on financial planning. Imhof told World Finance: "Baiduri Bank provides a variety of tools and services to help educate our individu- al customers on understanding their options and how to best take control of their finances."
Beyond the regulatory rules enforced by the authorities to control individuals' debt levels, Baiduri Bank has a number of safeguards in place to ensure that its customers are not over-indebted. These measures include comprehensive guidelines on the eligibility of clients seeking financing options. Such precautions, however, do not stop at the bank itself. As explained by Imhof, it is essential that financial planning is brought to light at all levels of society: "As part of our commitment to educating the general public on financial planning, Baiduri regularly holds financial planning talks for schools, various government departments and private organisations. We also conduct mandatory risk profile assessments on our customers before they sign up for any of our wealth management products. This allows us to recommend the most suitable product that is both within their means and best matches their attitude towards investment."
He continued: "At all of our branches, as well as our dedicated Wealth Management Centre, we provide complimentary financial planning consultation that includes gap analysis and retirement planning. We firmly believe in the old adage that preparation is the key to success."
Baiduri Bank and its subsidiary Baiduri Cap- ital also regularly host investment seminars to both educate and inform customers of the latest market trends. "We partner with various experts from around the region, as well as our counter- parts in neighbouring countries, to discuss the latest trends in the market. This is part of our continuous efforts to keep them well-informed and to facilitate our clients in their investment strategies," Imhof told World Finance.
An evolving landscape
With regards to the recent strengthening of global oil and gas prices, Imhof feels it's unlikely that this will result in a shift back to a heavy reliance on the energy sector. "In today's highly educated society, which has access to global information at its fingertips, there is a growing awareness that Brunei's oil and gas reserves will not last forever."
Imhof said that the country's diversifica- tion efforts are already showing very positive results: "The Bruneian Government has taken many steps to curb the mindset of being an oil-and-gas-dependent society towards a more self-sufficient economy through their many diversification initiatives."
Against this backdrop, Baiduri Bank has positioned itself as the leading conventional bank in Brunei – with growing market share too. As a result of its strong credit rating of BBB+/A-2 from Standard and Poor's, along with its high level of liquidity, Baiduri Bank has recently purchased HSBC Brunei's retail and commercial banking portfolio. "This comes in addition to the acquisi- tion of UOB's retail portfolio just a few years back," said Imhof. "These strategic moves have helped us secure a competitive position in the economy."
Speaking about the banking industry's journey towards a digital transformation, he added: "Baiduri Bank has taken steps to not only accommodate the current needs of our customers, but to also anticipate their future needs. That's why the bank has invested heavily in data security and newer technologies to provide an enhanced banking experience, as well as digital banking." Touching on the bank's digital banking strategy, Imhof said: "Baiduri Bank has developed a comprehensive and user-friendly mobile banking app in keeping with the trend towards digital banking. We will also continue to further develop our electronic payment capabilities and e-banking services."
In view of this constantly evolving market- place, there will undoubtedly be obstacles and challenges. With its three main core businesses doing extremely well and a continued focus on developing the local economy, Baiduri Bank is well positioned to be a major player in the national drive towards diversification.