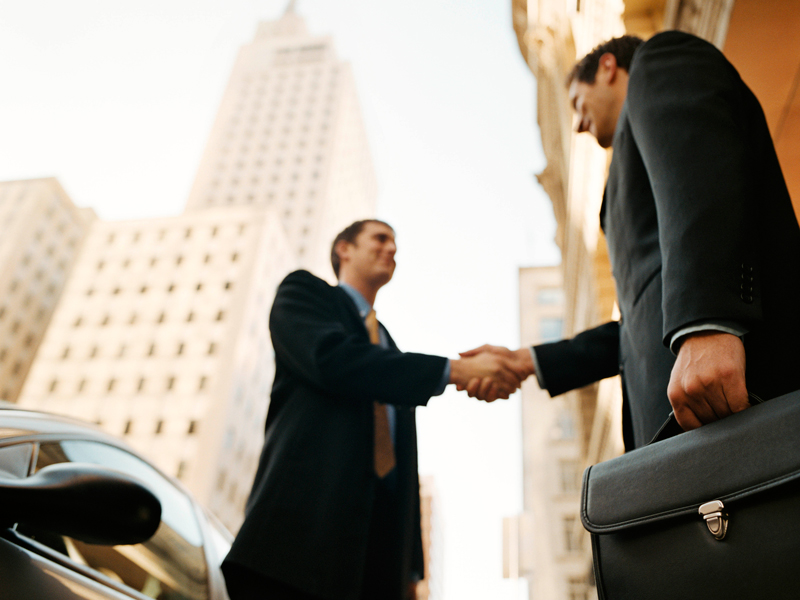 BNL's private banking arm in Italy is looking to acquire a new generation of clients through the roll out of new innovative service models and its strong belief in the cultivation of client relationships &nbsp
Author:
Gianpietro Giuffrida, Head of BNL, BNP Paribas Private Banking
August 21, 2018
Italy's wealth management sector continues to grow, in terms of both assets under management (AUM) and the number of clients and competitors involved. As such, it is becoming more and more important in the financial advisory sector, with increasingly dynamic models of client management in play. According to Magstat, in 2016 the private banking market in Italy – which refers to clients with minimum AUM of €500,000 ($592,000) – recorded a total value of over €860bn ($1.02trn), along with the presence of more than 14,500 relationship managers. Among them, private banks had a 77 percent share of AUM and a 44 percent share of those relationship managers. It is also important to note that, since 2013, the growth of the country's private banking market has been around 6.5 percent per year.
Market players are now in the process of developing their value propositions to become more client-centric through the introduction of evolved financial and heritage service
Given this rate of expansion, market players are now in the process of developing their value propositions to become more client-centric through the introduction of evolved financial and heritage services. Meanwhile, the entry of new players and the imminent arrival of next-generation clients are pushing the digitalisation of service models. This scenario of growth and change has reached the interest of financial advisors who, in turn, are evolving their own models, with a particular focus on the retail sector. Thus far, they have already reached around a quarter of the overall share of the private banking market.
Managing transformation
For some time now, BNP Paribas has been working on its transformation plan, which is mainly focused on wealth management, with the aim of increasing customer loyalty. We are also seeking to acquire new clients, especially those of the next generation, by developing particularly innovative services and by providing cutting-edge models. BNL's private banking arm in Italy is also following this path, with the development and launch of its new service models, which have a strong emphasis on relationship management.
$1,02trn
Value of private banking market in Italy
6.5%
Rate of growth per year of Italy's private banking sector
The new service models are dedicated to the different types of current and prospective clients. The first is the trusted advisory digital enhanced model, which is dedicated to customers with a need for face-to-face communication with their relationship manager. These types of clients tend to have complex requirements, and also require the timely control of their assets. Then there is the i-Private model, which is dedicated to more autonomous customers that prefer a long distance arrangement with their relationship manager.
It is particularly interesting to analyse how private banking clients in Italy have high-level real estate and corporate assets, with a secondary share of liquid assets. This requires private banks in Italy to have a greater focus on the wealth management approach, which includes advisory services that specialise in real estate, insurance, fiduciary and business.
The relationship model, meanwhile, further enhances the role of the relationship manager and is based on specific, highly digitalised tools that support customer journeys in each phase, while also supporting the skills of the experts working alongside them.
Forging a digital future
Among these new tools is the Private Banking Service Centre, also known as Privilege Connect. Launched on February 12, 2018, the Private Banking Service Centre has support available seven days a week, 24 hours a day, through a dedicated phone line. It also provides direct access to digital platforms and dedicated agents, in addition to information and disposition solutions.
Then there is our new digital platform, which aims to achieve a mutually rewarding relationship between the client and the banker, as well as between the shareholder and client. In fact, the digital platform is a key enabler to new service models. In the trusted advisory model, for example, it is the main visualisation for clients. In terms of the i-Private model, the digital platform serves as the main point of access to private banking, through which the client operates and manages their relationship with the customer. Namely, the digital platform addresses the need for tailored and bespoke advice, both face to face and remotely.
We also have Youmanist, a new onboarding customer journey mechanism to drive customer acquisition based on an end-to-end process that starts with attracting new customers. It includes: an app and a site with content on lifestyle and finding a work-life balance; a simulation-planning tool; premium services; and access to peer-to-peer communities. Youmanist also includes dedicated and personalised advisor services – including financial, wealth, insurance, fiduciary and real estate – as well as a dedicated relationship manager, which has ongoing support from financial and wealth experts, and primary partners in the trust, insurance and real estate sectors.
The activation of the new service models will start in the final months of 2018 and will be supported by an important change management plan to manage all private banking services in Italy. Essentially, we have very ambitious plans in place as we look to the future. However, most importantly, we always maintain as a 'final objective' to respect the promises made to customers, and to offer customers an experience of the highest quality. With this in mind, we aim to become the number one private bank in Italy.