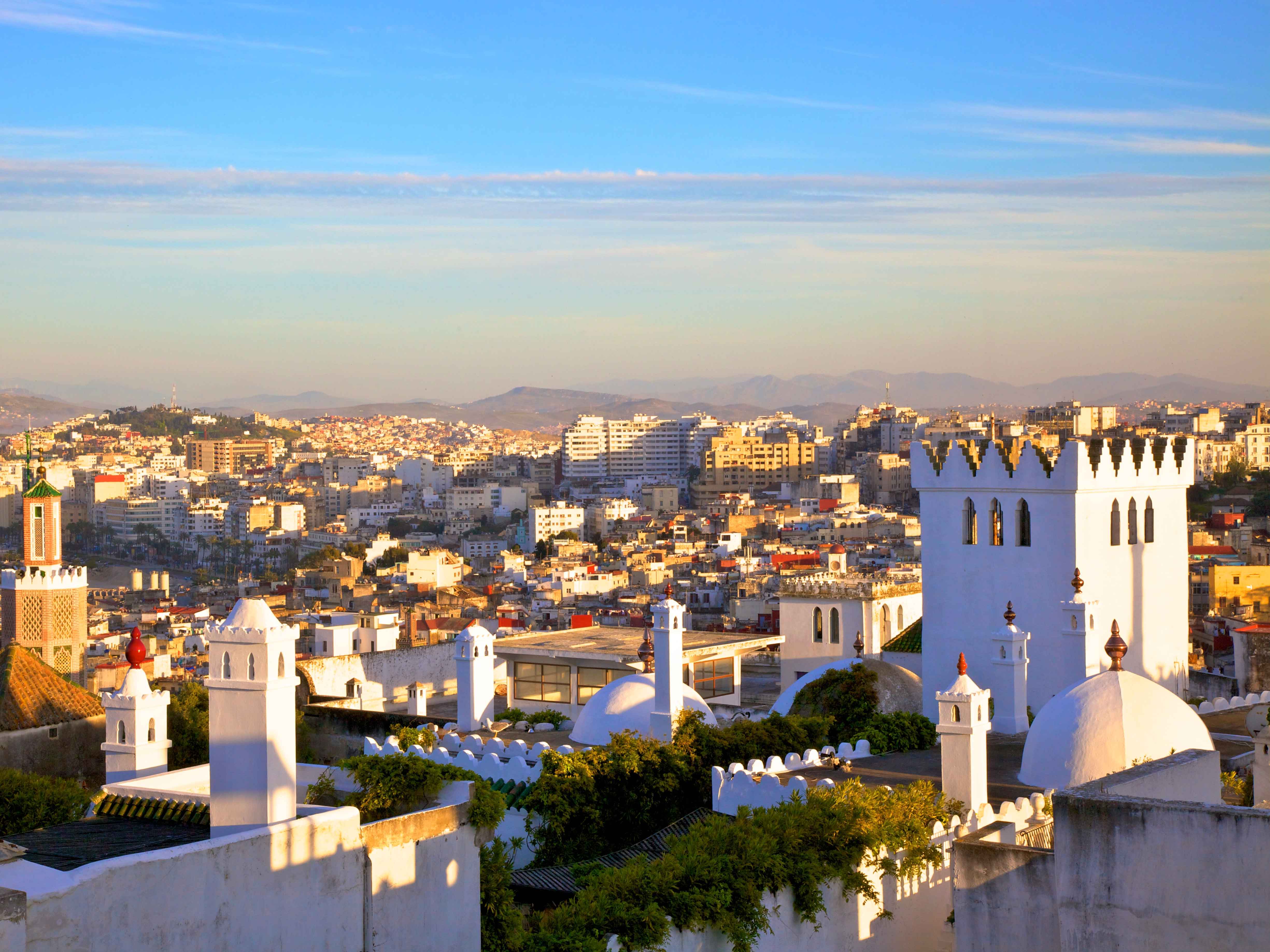 In 2017, Morocco's central bank approved the launch of Islamic banking. Known as 'participatory banking', the system will boosting financial inclusion among previously unbanked citizens &nbsp
Interview with:
Mohamed Maarouf, General Manager, BTI Bank
In January 2017, Morocco's central bank approved the launch of Islamic banking, marking the beginning of a new era for the nation's financial sector. Offering access to Sharia-compliant products and services, Islamic banking has had a transformative effect on the Moroccan banking industry, boosting financial inclusion among previously unbanked citizens and growing to encompass more than 100 branches nationwide.
Unlike other Muslim-majority nations that have also authorised Islamic banking, Morocco has eschewed this term in its official legislation, opting instead to use the phrase 'participatory' banking. This word choice is deliberate and is far from the only thing that Morocco is doing differently when it comes to Sharia-compliant finance. The North African nation has created its own model for its participatory finance industry, based on a thorough analysis of the local market and close consultation of successful international templates.
At BTI Bank, we believe society needs a fair and equitable financial system – one that rewards effort and contributes to the development of the wider community
Now, just two years on from the launch of Morocco's participatory finance industry, this unique approach appears to be paying off, with the sector fast emerging as one of the brightest spots on Morocco's economic landscape. Last year saw the nation issue its very first Islamic sovereign bonds for MAD 1.1bn ($110m), with plans to introduce Islamic insurance – known as 'takaful' – later this year. While the nascent industry still faces a number of challenges, its initial success suggests that participatory banking has a very bright future in Morocco. World Finance spoke with Mohamed Maarouf, General Manager of BTI Bank, about the development of this promising new sector.
Can you explain how Morocco's participatory finance model works?
Morocco's participatory finance industry is still in its very early stages, with designated participatory banks debuting just two years ago. The Moroccan model is unique in many regards, and has been designed with both local and international markets in mind. Essentially, two government institutions regulate banking activity and ensure that it functions properly – the first being the High Council of Ulema, and the second being the nation's central bank, Bank Al-Maghrib. The High Council of Ulema ensures that all products and services are Sharia-compliant, while the central bank supervises the financial activity of the industry.
The financial landscape of this young sector is still evolving, with new products and services in development. At present, Sharia-compliant products include murabaha financing for real estate and automobile and equipment purchases, investment accounts, and istisna financing. We fully expect to see takaful insurance debut later in the year. The launch of takaful products will mark a key milestone in the development of Morocco's participatory finance sector, as it will increase liquidity in the sector and strengthen this growing industry.
How has the participatory finance sector evolved in recent years?
After two years of existence, the industry has shown that it is more than capable of competing with the traditional banking sector, attracting scores of customers and boosting financial inclusion by offering clients crucial products that comply with their personal beliefs. In a short space of time, the industry has made great progress, with deposits already reaching MAD 1.6bn ($165m), financing reaching MAD 6.05bn ($630m) and more than 100 participatory banking branches opening across the country. As we look to the future, we believe that the participatory finance industry will emerge as a real pillar of the Moroccan economy.
What challenges has the sector overcome?
The industry has faced many challenges, both prior to and since its launch. It goes without saying that such an undertaking is incredibly complex and demanding and requires a strong, fully functional core IT system in order to operate effectively. As such, regulators had to ensure that all activities at every level of the banking industry were operational and effective from the very first day. This included human resource training, as all banking employees had to become familiar with the intricate details of what participatory finance entails.
While most participatory banks recruited employees with strong banking backgrounds, intensive training programmes still proved necessary in order to ensure a complete understanding of the participatory finance landscape. What's more, prior to the debut of participatory finance, the Moroccan public harboured many misconceptions about the industry, so all participants in the sector have had to work tremendously hard to re-educate customers on what the sector can offer them. Another challenge going forward is the issue of liquidity: compliant investment products are not yet available, and neither are takaful insurance products, although we expect this to change later this year.
Despite these numerous challenges, the participatory finance industry has shown remarkable resilience. The professionalism of all those involved in the sector will continue to lead participatory banking from strength to strength over the coming years.
What are the sector's long-term ambitions?
We hope to see Morocco emerge as an African hub for Sharia-compliant banking. This goal has already been realised in the traditional banking sector, with Morocco boasting one of the most robust and developed banking industries in Africa and serving as an important economic crossroad between the continent and Europe, along with other parts of the world.
We also believe that the participatory banking industry will help to accelerate economic development for Morocco. Not only has participatory finance seen an expansion in financial inclusion among previously unbanked Moroccan citizens, but it has also allowed the country's SMEs to flourish, which has boosted the national economy. We expect to see an increase in foreign investment in the country as a result of the thriving participatory finance industry.
What is the story behind BTI Bank?
BTI Bank was created when two renowned groups – BMCE Bank and Al Baraka Banking Group – decided to bring their skills, experience and industry knowledge together. Both of these banking groups had previously found success independently, making an international name for themselves thanks to their outstanding performance and notable expertise. While BMCE Bank covered all areas of banking and financial services, Al Baraka Banking Group had established itself as a pioneer in participatory banking.
The alliance between the two groups successfully united these two areas of expertise, and in December 2017, BTI Bank made its official debut as a participatory bank. The launch marked the culmination of five years of work by the bank's founders, who have always been, and always will be, committed to delivering the very highest standards in participatory products and services.
What are BTI Bank's values? What are its biggest strengths?
At BTI Bank, we believe society needs a fair and equitable financial system – one that rewards effort and contributes to the development of the wider community. We want to meet the financial needs of communities across the world by conducting business ethically, in accordance with our beliefs, and by upholding the highest professional standards across every level of our company. We strongly believe that participatory banking plays an important role in our society, and we understand that we have a responsibility to our customers and stakeholders. We are therefore committed to sharing mutual benefits with our customers, staff, stakeholders and anyone else who helps to make our business a success. These partnerships are crucial to BTI Bank, and we are proud of our long-term relationships with customers and staff.
The business is driven by its mission to have a positive impact on our customers' lives, and we respect and value the communities we serve. Our customers can be sure of a warm welcome when visiting BTI Bank and can enjoy unparalleled peace of mind, secure in the knowledge that our experienced team is working to the highest possible ethical standards. Finally, we are also extremely aware of the social contribution that we want to make as a business. By banking with us, our customers can feel confident that they are contributing to a better society, understanding that while we grow, we will strive to effect a positive change in the world around us.
What are BTI Bank's ambitions for the future?
We hope to build on our early successes by continuing with our strategic development plan, which is set to involve further network expansion, advanced product innovation and a commitment to delivering excellent customer service. Our ambitions are to meet the financial needs of the Moroccan people and to have a profoundly positive impact on the communities we serve. As the nation's participatory finance industry continues to grow, we are firmly setting our sights on becoming a key player in this exciting new sector.