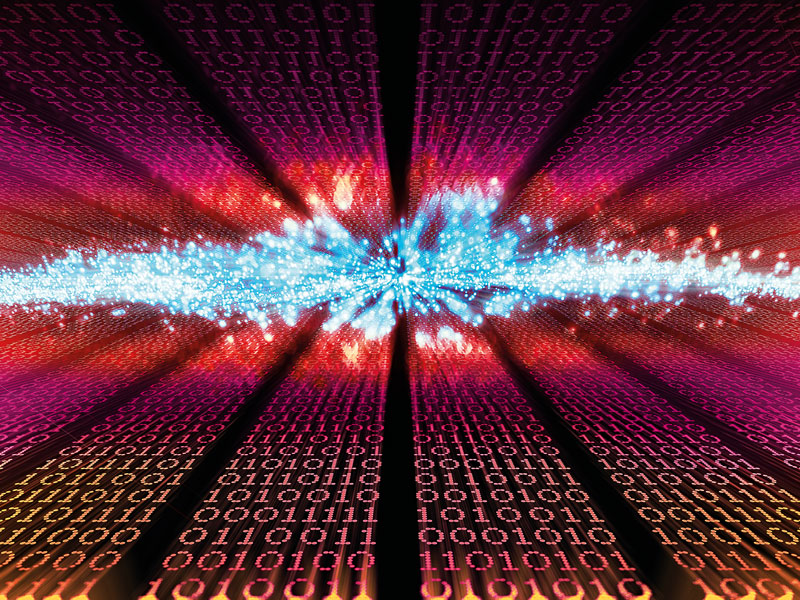 &nbsp
Author:
Oliver Werneyer, CEO & co-founder, Imburse Payments
Innovative fintechs and challenger banks have proven to both customers and industry experts that putting digitalisation at the forefront of their business model comes with fruitful benefits. This technological takeover pressures traditional banks to rethink their strategy and choose between investing in technology partnerships or ignoring the digital wave and falling behind.
Payments represent a key revenue stream for any bank, and a core part of their business strategy. While banks used to have full control over payment systems, this supremacy is now under threat as new innovative players enter the market. Fintechs offer technology-driven and customer-focused payment services with speed, convenience and cost-effectiveness at their core, using technologies that traditional banks can't easily deploy. This causes them to be completely disintermediated from their customers. Their struggle comes down to a legacy IT system that is highly inflexible and leaves no space for manoeuvring.
Firstly, traditional IT systems cost millions every year for maintenance alone. This is a large sum of money that could be redirected to improving other business areas. Secondly, these systems can't be updated because they run on old technologies and processes that are incompatible with newer technologies. Thus, there seems to be no real benefit in holding onto a system that, in this day and age, is only causing complications.
It is understandable, however, that there is some reticence in changing a system that processes an estimated £2trn every day. Until recently, there hasn't been a burning need for such changes. Any slight change made to a legacy system that holds so much power is of high risk, a risk that many thought wasn't worth taking. But as consumer demand has shifted to favour speed, efficiency and convenience, it became evident that banks need a modern payment system to keep up with their customers' expectations and optimise their reconciliation services.
Pushing things forward
However, urgent challenges require urgent solutions. Even if banks are committed to the deployment of new technology, these integrations inevitably take too much time, money and resources. This simply isn't enough to keep up with an incredibly fast-paced industry that is constantly moving forward. As relying on their current systems isn't in any way beneficial, there seems to be only one way for banks to modernise their payments system and offer a unique, value-added proposition to customers: partnering with the right payments solution.
The figures speak for themselves: according to a recent CGI report, 90 percent of customers prefer online banking services and 57 percent of customers would use PayPal to secure their payments. There isn't any doubt that open banking is the future. Technology partnerships can give banks the competitive advantage that they are currently lacking, by allowing them to offer unique payment solutions tailored to their customers' needs, whether that be real-time payment experiences, lower payment fees or the ability to easily make cross-border transfers.
Consider a service that allows your bank to free up precious resources that could be better allocated to other parts of the business, save money, expand your services to any part of the world, reach different customer bases and improve your customer loyalty. Those are some of the general benefits that a third-party cloud-based system can bring to the table.
Short-term, a cloud-based multi-payments ecosystem allows banks to process real-time payments and more easily manage higher volumes of transactions while saving time and resources. Then there is security: an area that has become high-priority for all financial institutions, where advanced technology is required to meet regulatory changes. A cloud-based system helps banks to adapt to these changes, comply with current regulations such as PSD2 and ISO20022 and be better prepared for the ones to come.
Outsourcing your payments system to a third-party company like Imburse effectively eliminates the biggest obstacles that banks are facing now: the inability to keep up with the market; the lack of resources to invest on the payment side; an old IT system that simply can't be modernised and the inflexibility to fulfil consumer demands.
But perhaps the greatest benefit will be more noticeable a few years down the line: the capacity to easily, quickly and cheaply adapt to changing customers' needs and new technologies.
Speed has never been so critical. The digital disruption is forcing traditional banks to face their weaknesses, make impactful decisions and transform their overall payments strategy, ideally as soon as possible. Solutions like Imburse are making it easier for them: we do the behind-the-scenes work, so banks don't have to.
We offer integration-free connectivity to all payment providers and technologies, so banks don't have to do single integrations that eat up far too much time and resources. Incorporating new technologies into payment systems is unquestionably a vital mission and partnering with the right third-party company is the best way to achieve it.