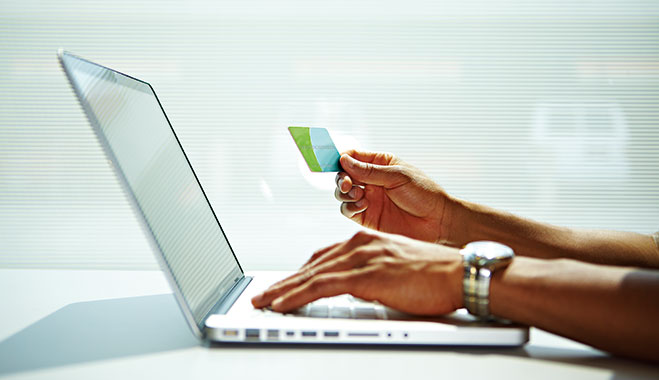 Sri Lanka's banking industry is rolling out digitalised services, creating greater ease of access for its customers. People's Bank is one of the main drivers behind this movement&nbsp
Interview with:
Hemasiri Fernando, Chairman, People's Bank
July 22, 2016
About 400 million people around the world purchased a smartphone last year, with this year's number expected to be double that. Access to modern technology is now commonplace; it is no longer an advantage for a selected few. In 1995, when technology guru Nicholas Negroponte said "everything that can be digitalised, will be digitalised", he may not have grasped the cascading impacts digitalisation would have, particularly in the developing and emerging markets. With digitalisation comes connectivity and with connectivity comes engagement, and while Negroponte was way ahead of his time in his thought process, even he could not have foreseen today's digitally connected world.
For People's Bank in Sri Lanka, a country with just 20 million people and a consistent GDP growth of about six percent (see Fig. 1), digitalisation is the foundation of its ethos of being 'The Pulse of the People'. As a bank that has been an integral partner in the country's post-independence journey, it has become an icon to the people of Sri Lanka, symbolic of strong and stable leadership. The 8,000-strong, highly dynamic and vibrant team spread across the country answer an inherent need for connectivity, working via the biggest branch network in Sri Lanka, which spurred the need for a digital revolution at People's Bank.
Now that single focus is well embedded into the firm's strategic priority: for People's Bank to become the most digitalised bank in the country by 2020. For Chairman Hemasiri Fernando, this heralds an exciting new era in the 55-year history of the bank: "Digitalisation is not a buzzword anymore, but rather the way we live our lives.
"There are no boundaries and no barriers and, the opportunities are immense. With digitalisation, People's Bank – which has always prided itself on being 'a bank for the people, by the people' – will augment this purpose by reaching out and touching far more people than we could have ever imagined. The bricks and mortar infrastructure will gradually ebb, and it will be the push of a button, then voice and finally just thought that will be the key to unlocking the potential that digitalisation infuses."
Credit where credit is due
People's Bank has stayed true to its ethos of being the pulse of the people in Sri Lanka. This is seen through the bank being awarded a number of accolades, both locally and internationally, which vouch for its strength and the values it has built since it first opened. Whether being recognised as the Bank of the Year at the European Global Banking and Finance Awards for two years in a row, or winning the Best Banking Group and Most Sustainable Bank in Sri Lanka at the World Finance Awards for two years, to being presented the laurel of the Service Brand of the Year and Banking Service Provider of the Year for 10 years consecutively at the SLIM-NIELSEN People's Awards, People's Bank is on a mission to ensure it presents every opportunity to build strong economic foundations to the general public.
It is apparent that each of our stakeholders, whether government, entrepreneur, corporation or individual, is undoubtedly moving into the digital age
The bank has increased its digitalisation process in 2016, having worked on its detailed implementation through a five-year strategic plan, due to be completed in 2020. "The initial process which was in two phases is now completed", said Fernando. "We first finalised a comprehensive strategy to digitise the entire bank and, secondly, identified and implemented all preparatory work to kick-start the process in 2016. This involved mapping manual processes onto digital platforms, identifying technology requirements, sourcing technology providers, and entering into agreements with technology and services providers."
With a robust sustainability philosophy that remains ingrained into its very heart and soul, the engagement of People's Bank's stakeholders reaches across all demographics; from rural to urban, young to senior citizens, micro and SMEs to large corporations, agriculture to infrastructure, national enterprises to MNCs, and globally across the diaspora that forms an integral collective in contributing towards the country's economic development strategy.
For Chief Executive Officer and General Manager N Vasantha Kumar, it is this stakeholder participatory approach that has given the bank its continuous competitive edge. "The digitalisation process was actually a very holistic one because we engaged with our stakeholders throughout the year to obtain their feedback on their expectations of People's Bank", he said. "From our team, to valued business partners, customers and communities, we also engaged with the regulators and germane national bodies."
Working closely with stakeholders
The bank has also aligned its strategy with national development, given it is a wholly owned state bank, with the Government of Sri Lanka as one of its stakeholders, and therefore has a responsibility to ensure it contributes proactively to the country's development. "This is an overall responsibility that remains constantly in our focus and hence the aspirational goals of our people are always worked into the strategic formula", said Kumar. Through this stakeholder engagement process, which included customer surveys, supplier feedback, community dialogue and discussions with the regulator and national bodies, the bank has also worked on the digitalisation impact on its triple bottom line – from economic, social and environmental perspectives. Fernando said: "While digitalisation will reduce resource consumption on the one hand, we are cognisant that we will need to develop new systems to minimise impacts that could occur through large-scale technology adoption. With that in mind, we have already commenced designing 'green products' and we are also making provisions for 'environmentally friendly construction' in our future construction activities."
The most recent launch of People's Green Pulse – a pioneering initiative aimed at reducing the bank's carbon footprint – illustrates this marrying of technology with an environmental consciousness. A sustainability framework spans the entirety of the branch network to tangibly demonstrate the bank's commitment to environmentalism through accurate reporting of its greenhouse gas emissions as part of a comprehensive environmental action plan.
"The underlying findings of our engagement process pointed to the fact that the world will be driven by technology, a phenomenon that will make communities more inclusive and more demanding at the same time", said Kumar. "But our new-age stakeholder will also be environmentally responsible and will lean towards organisations that have an environmental conscience, while being able to meet their constantly changing demands.
It is apparent that each of our stakeholders, whether government, entrepreneur, corporation or individual, is undoubtedly moving into the digital age. We were also seeing Generation Y and Generation X wanting instant responsiveness, information at their fingertips and banking products that reflect their evolutionary lifestyles."
Making the leap to digital
Kumar said the digitalisation would change the way the bank does business in the future. "It is not simply about being responsive, speedy and efficient. It is also about working across geographic borders in real-time, offering financial service solutions that are innovative and ahead of their time and exceeding stakeholder expectations continually."
These stakeholder expectations will surely be the challenge. "We are preparing for interlinked business opportunities, inter-connected products and services and international demands, with growing relationships and bonds. Because that's where People's Bank wants to be positioned. Our emerging customer is born into the digital age and it is imperative that we're armed with innovative technology offering a plethora of technologically driven products and services that will become their preferred choice."
With a comprehensive communication and branding campaign now being rolled out to reposition People's Bank as a technology-based financial services provider, building skill and capacity among the team in readiness for this technological revolution has already begun. Over the next five years, all 740 branches of the bank will be digitalised.
There will undoubtedly be a need for organisational restructuring as well as a re-strategising of business processes, which Kumar explains broadly will also mean the restructuring of internal units under the three main business sectors of wholesale banking, enterprise development and retail banking: "We believe this new internal organisational structure presents a more cohesive platform to support our final objectives." He also mentioned that People's Bank would soon have a new, more advanced, core banking system, which will form the foundation for developing support systems that will facilitate a diverse portfolio of superior technology-based products.
Having always been a bank that is ingrained in the hearts and minds of the general public, People's Bank's digitalisation strategy will surely augment the core of this very emotive facet of banking. A prime example is its latest addition to its product portfolio, Service Plus, which leads a change in the banking industry.
"The relationships we have forged with our stakeholders will always have this emotive feel", said Kumar. "It is us who will champion the technological change for our stakeholders, articulating that digitalised banking is accessible to everyone. It is us who will pave the pathway for our stakeholders to become a part of that global phenomenon of digitalisation to live and work as global citizens, honing their inherent strengths on this empowering platform and optimising on opportunities they come across, anywhere in the world."