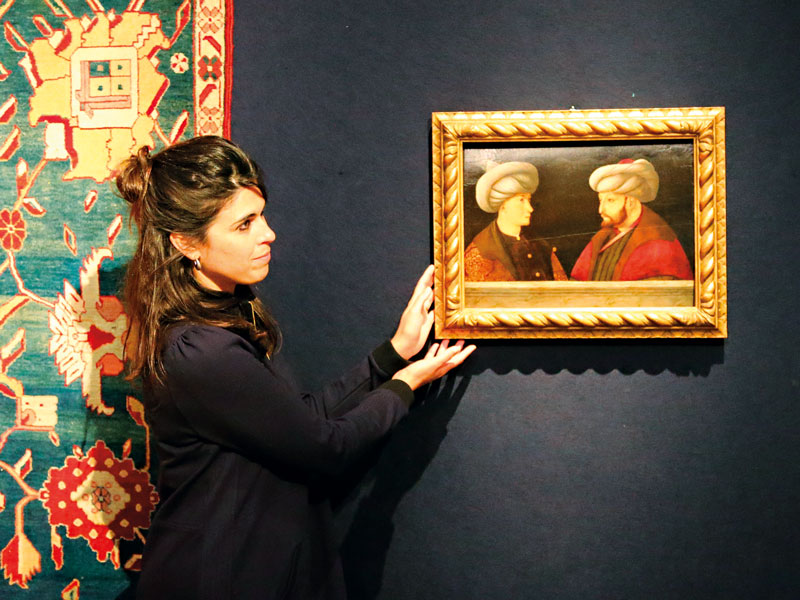 This painting of Sultan Mehmed II was sold at Christie's in June 2020 for more than $1m&nbsp
The art world was better prepared for the coronavirus pandemic than many other sectors. Though local and national lockdowns forced galleries to close their doors and leading auction houses to cancel in-person sales – including some of the most important dates in the global art calendar – a swift pivot to online activity helped protect the art market from some of the worst ravages of COVID-19.
It has not escaped entirely unscathed, though. From January to September 2020 there was a 20.2 percent drop in the number of paintings sold at auction, compared to the same period the previous year, according to analysis by Art Market Research Developments (AMRD).
With many auctions postponed in the first few months of the pandemic, there were simply fewer opportunities to trade, Sebastian Duthy, AMRD's chief executive, told World Finance. As auction houses honed their online offer and buyers were able to return to the market, the outlook improved.
"If you had asked me a few months ago, I would have painted a much gloomier picture," Duthy said. "If you look to the figures in July 2020, it looked much worse than what it was." All in all, the impact of the pandemic on the market "is not as bad as one might expect," said Duthy, offering as a comparison the period immediately following the 2008 financial crash, which saw a 26.6 percent fall in the number of paintings sold at auction compared with the previous year.
A buyer's market
It's not just the number of sales that has decreased but the value of those sales too, with AMRD's All Art Index noting a fall of 8.5 percent in the average value of fine art objects (paintings, sculpture, prints and photography) sold at auction from January to September last year. This is partly down to the fact that the pandemic has created a buyer's market, with reports of the phrase 'COVID price' being bandied around in art market circles. It's also a by-product of the loss, for the moment at least, of the often glitzy in-person sales that have historically attracted the biggest ticket items.
"People want to be able to inspect what they're buying. Of course technology finds ways to make it feel like you're actually looking at the real thing and give people confidence that they are buying something of great quality, but nothing beats kicking the tyres yourself and having a close look," said Duthy.
The analyst expects the market to bounce back as in-person sales are gradually allowed to resume and confidence returns, most likely in the second quarter of 2021. Even after that happens however, auction houses are highly likely to continue to benefit from increased online activity. The leading auction houses have had an online presence for a long time now with Sotheby's first collaborating with online auction portal eBay in 2002 and Christie's launching a live online viewing room in 2006. But the pandemic forced them to up their game, investing in new platforms to enable better customer experience.
This investment has borne fruit: while sales were down overall, online-only fine art sales at the three leading auction houses jumped 240 percent according to a report by art market analysis firm ArtTactic. For the first eight months of 2020, online-only sales at Christie's, Sotheby's and Phillips totalled $321m, compared to $94.4m for the whole of 2019.
This consolidation of the online offer has been crucial for the survival of auction houses in this period but it also represents an opportunity going forwards. Sotheby's reported to ArtTactic that over a third of online buyers were transacting with the auction house for the first time and that over a quarter were under the age of 40.
Developing relationships
If these businesses are to continue to successfully engage these younger collectors, digital natives who may not have deep pockets now but might do in years to come, they need to be responsive to the needs of this group.
"An auction house does its business not just by finding sellers, but developing relationships, because that seller might want to buy something they then might want to sell down the line," said Duthy. Even if auction houses' proportion of online sales fall back to a fraction of what they reached in August 2020, the art market can only benefit from the technology and relationships developed during this period of crisis. "We're moving into the biggest inter-generational wealth transfer ever from the baby boomers," said Duthy. "You're going to see the market pick up where it left off."