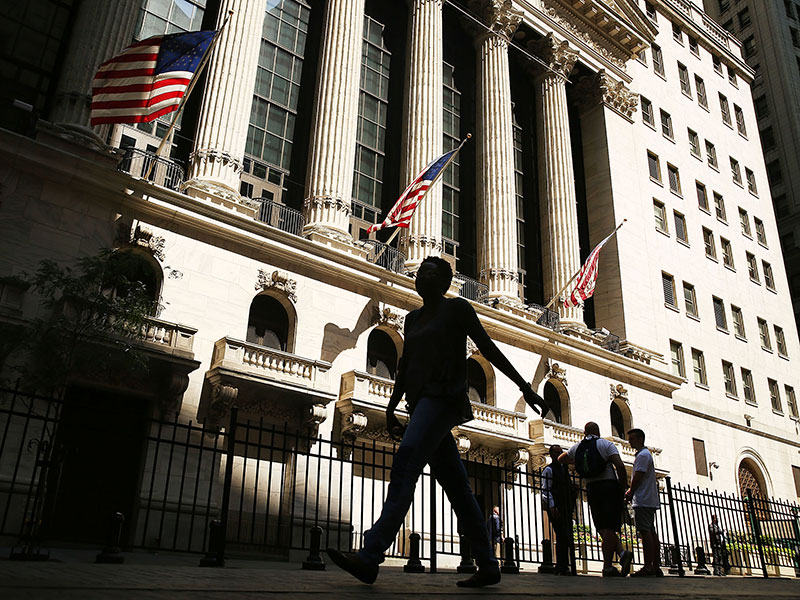 Due to slowed growth in the US, the UK and other advanced economies, the IMF has announced a reduced global growth forecast for 2016&nbsp
On October 4, the International Monetary Fund (IMF) unveiled its latest World Economic Outlook report, in which it announced that it was lowering its global growth forecast for 2016. Due to slowed growth in the US and other advanced nations, the fund now expects global growth to slow to just 3.1 percent in 2016, before picking up again slightly, to 3.4 percent, in 2017.
This revised forecast reflects lower-than-expected growth in the US, and economic uncertainty in the EU following Britain's shock referendum vote earlier this year. Recovery from the 2008 financial crisis has also proved slower than previously anticipated, further depressing global growth.
"Our expectations for future growth and productivity have fallen in light of recent disappointing outcomes", said the IMF's Economic Counsellor, Maurice Obstfeld.
Due to an economic slump in the US and other advanced nations, the fund now expects global growth to slow to just 3.1 percent in 2016
"Declining growth rates, along with increased income inequality and concerns about the impact of migration, contribute to political tensions that block constructive economic reforms and threaten a rollback of trade integration."
While advanced economies across the globe are predicted to suffer from subdued growth, the UK in particular is set to experience a significant downturn in the wake of its historic Brexit vote. According to the IMF, UK growth will slow to 1.8 percent this year, before shrinking further to 1.1 percent in 2017. This dramatic downturn would see the UK's economy growing at less than half its pre-Brexit rate.
The US, meanwhile, is suffering from low levels of imports and poor business investment, leading the IMF to lower its growth forecast to 1.6 percent, down from 2.2 percent in July.
Despite sluggish growth in advanced economies, it is anticipated that emerging markets and developing economies will experience an economic acceleration for the first time in six years. While a downturn in oil prices and a spike in civil conflicts have blighted Middle Eastern economies, resilient growth in Asia has offset stagnation in emerging markets.
India is set to outpace all other major global economies in terms of growth, with its GDP projected to rise by 7.6 percent in 2017. Furthermore, Russia and Brazil are expected to emerge from recession next year, and so the IMF predicts that growth in developing economies will continue to flourish.
As advanced nations such as the US and the UK look to combat their recent economic stagnation, the IMF has advised that governments should invest in education, infrastructure and technology, while seeking to maintain easy monetary policies.