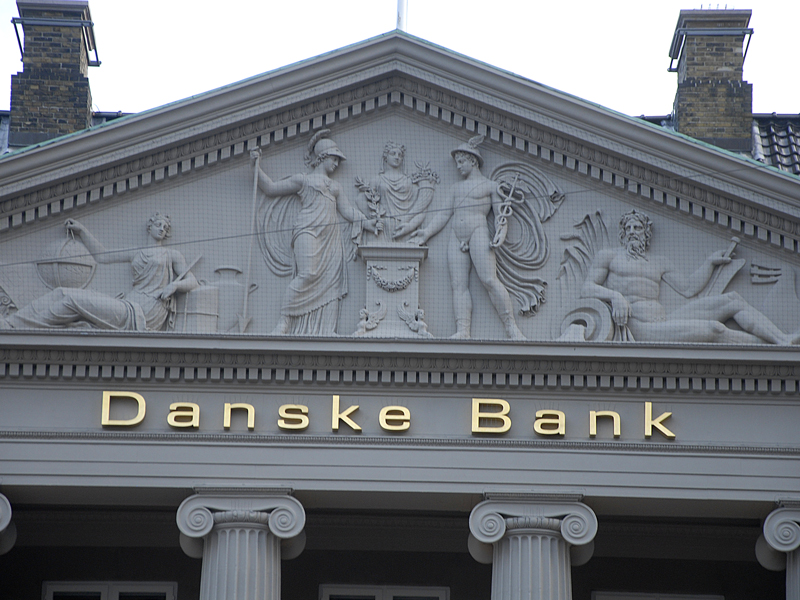 Denmark's largest financial institution has been under scrutiny after it was revealed that it may have actively withheld information during investigations carried out in its Estonian branch&nbsp
Author:
Fernando Moncada Rivera
On April 24, Denmark's new business minister signalled he would take a hard line on allegations of money laundering, making reference to the country's largest lender, Danske Bank, which is embroiled in a scandal stemming from one of its Eastern European branches.
Danske Bank had been under investigation by financial regulators in both Estonia and Denmark since February
In a tweet, the newly appointed business minster, Rasmus Jarlov, said: "Danske Bank's money laundering in Estonia is a shame and a scandal. I do not yet have an overview of what options I have as a minister, but I can guarantee that I will not hold my hand over them."
The statement provides a strong start to Jarlov's tenure, which only began a week earlier when he was appointed by Prime Minister Lars Lokke Rasmussen to replace the outgoing Brian Mikkelsen.
The statement also puts mounting pressure on Danske Bank, Denmark's largest bank, which had been under investigation by financial regulators in both Estonia and Denmark since February, after it was revealed that the bank may have withheld information during inspections carried out in its Estonian branch.
The investigation was sparked by news reports that the bank's Estonian branch was being used by family members of Russian government leadership and security agencies to launder money through British companies. One member of Danske Bank's board, Lars Mørch, who was responsible for the bank's business banking as well as its Baltic operations, stepped down in April as a result of the scandal.
Denmark's own Financial Supervisory Authority reprimanded Danske Bank in May, saying it had been shown to have serious deficiencies in its governance, that its anti-money laundering controls were weak and that it had acted too late on the suspicion of criminal activity of customers. Due to the resulting damage to the bank's reputation, it was given until the end of June to increase its capital requirement by DKK 5bn ($781.6m) as a financial buffer.