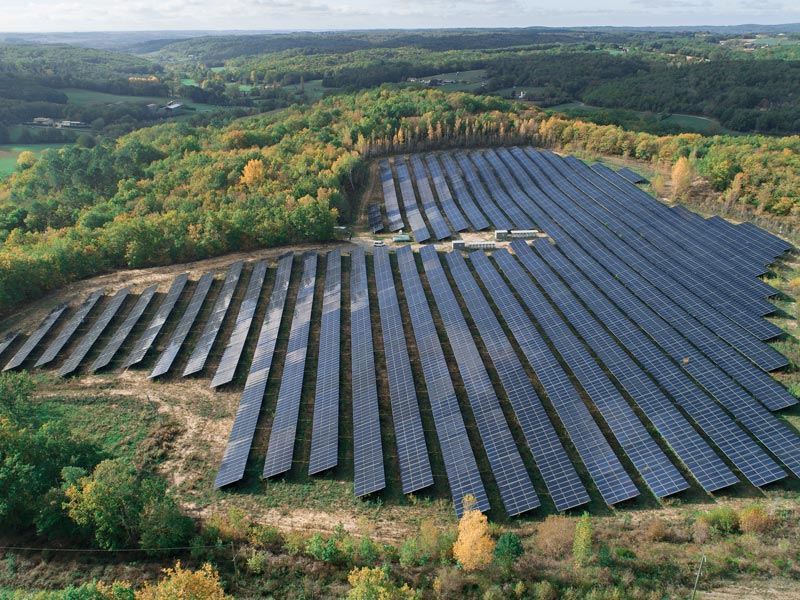 &nbsp
Author:
Milena Videnova, Managing Director, Axpo Bulgaria
It was a great honour to be named 2023 Business Woman of the Year in the Renewable Energy Industry category of the European CEO awards. It's a testament not just to my success but to the culture of innovation and collaboration at Axpo Bulgaria. Being a female leader in a male-dominated field is not new to me. Over the course of my 21 years in the banking, insurance and financial sectors, a career that has included managerial positions in Raiffeisenbank Bulgaria, UniCredit Bulbank, the Austrian Hypo NOE Investmentbank and Coface, I've often been the only woman in the room. I've never let that hold me back.
A results-orientated leader
Our Bulgarian team manages energy logistics in Europe and many back-office functions for the Swiss-holding Axpo Group of which Axpo Bulgaria is a subsidiary. My first goal, back when I joined the company in August 2020, was to expand these functions and to optimise and automate certain processes that would allow us to gain more clients and services.
When a leader has created and developed a strong and performing team, everything is possible
I also had strategic goals for Axpo Bulgaria's development, including turning the company into a trade hub. When I arrived, we only had a couple of salespeople, just three licences, and there were almost no active deals. Now we are managing over 30 electricity and natural gas licences and operating in 15 European markets.
My third project was to achieve sustainable profits. It has worked: for the second year in a row, Axpo Bulgaria is profitable from wholesale trade. Looking to the future, we aim to enter additional markets and diversify more.
Navigating the green transition
The situation is made more challenging by the fact that Bulgaria is a country trying to transition from conventional, polluting energy carriers to greener solutions. Many local stakeholders support the use of lignite in Bulgaria's energy mix, arguing that it is a local resource, and helps cushion the country from external factors. Not to mention the social price that will be paid in case of a fast coal phase-out.
But I believe in the green transition: Bulgaria has enough natural resources for a healthy green energy mix. To achieve this we will need more efficient administration and e-government. That will help get the funding to the people who need it. Otherwise, we are going to pay a very high price for the delay. Bulgaria should continue diversifying its energy sources, accelerating renewable energy projects, and building and keeping already existing facilities, including nuclear. In turn, the social price will eventually decrease.
Central to Axpo achieving its goals and vision for the future are its people. It was initially quite challenging to find and retain the talent the company needs, but this is now something at which Axpo Bulgaria excels. The company already employs more than 100 professionals, with an attrition rate in 2021 and 2022 of less than five percent. Innovation is also crucial for success, which is why we foster a creative environment that allows the company's talent to thrive. Each employee has the opportunity to present their ideas to a digital board and see them materialised, if approved.
Being a leader in the energy industry
I have overcome many challenges in more than 20 years of corporate experience, especially as a female leader. For several different business assignments, even at the assessment stage, I had to deliver far better results than my male peers. I have often been underestimated, and this has given me an added incentive to succeed.
Constantly and rapidly changing regulations make it difficult to anticipate the future. My team's daily challenge is to manage the different regulatory frameworks set by governments in the markets where we are active, and they do this very successfully. This and other challenges can be overcome with the right attitude, passion and a positive approach.
Building and nurturing good relationships with external partners, the company's stakeholders and team members has also been key. When a leader has created and developed a strong and performing team, everything is possible. Perseverance and discipline are also crucial in achieving sustainable business results. In addition, a high level of agility is required to respond to the rapidly changing environment.
My message to women is to never give up – it's important to believe that having both a career and a family is possible. The world is changing, and women have incredible potential. Do not underestimate yourselves even when others underestimate you. Push to be better, each and every day.