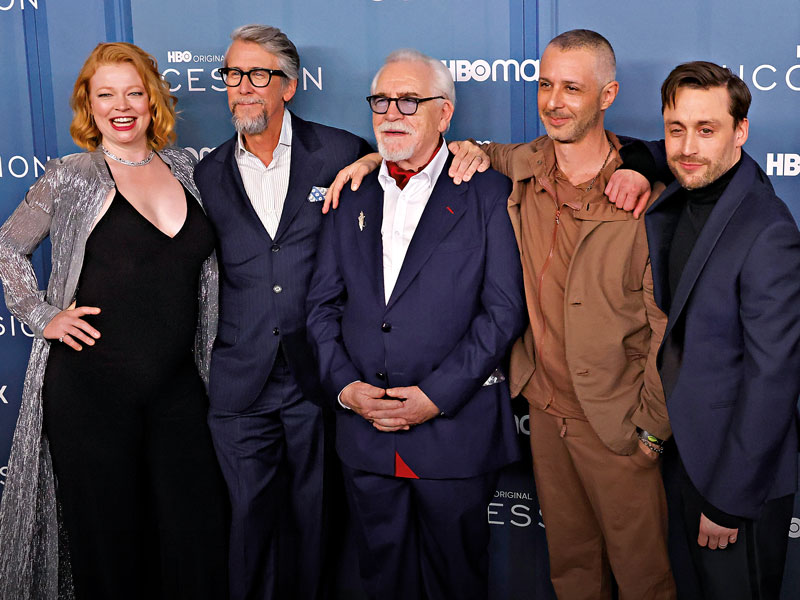 &nbsp
Author:
Julie Charlestein, Author of 'How to Lead Your Family Business'
The final season of HBO's hit show Succession captivated audiences across the world this year. Each week, millions around the globe tuned in to catch up on the latest backstabbing and in-fighting among the Roy siblings – the super-rich heirs to a media empire and one of the most deeply dysfunctional families on TV. The Roys' machiavellian scheming and power-hungry plotting kept audiences hooked over the course of the show's four-season run. But, while the cut-throat world of Succession certainly draws on real-life influences at times, the reality of managing leadership change is thankfully far more civilised – even if it does pose its own challenges.
In my own experience, the negotiations resulting in my being named CEO of the family business – Premier Dental – were among the most difficult processes of my professional life. These negotiations saw my father relinquish his role as CEO and owner and move into a new status as chairman of the board. At this time, decisions had to be made that many family businesses find themselves wrestling with at some time – issues such as how ownership shares will be divvied up among various members of the family, how those shares will be paid for or otherwise transferred from one owner to another, how important decisions about the business will be made, and how long the transition from one generation to the next will take, and more. With this experience of succession planning under my belt, there are five essential tips I would offer any family business looking to navigate a change in leadership and governance.
Legal representation: The business will employ a law firm to manage the entire process – but you should also engage a lawyer to advise you personally and to represent your individual interests. This is a family affair, but what's best for you and what's best for other members of the family may not always be perfectly aligned. When all parties have advice and representation to defend their interests, then the chances for creating a plan that is fair to everyone are greatly enhanced.
Respectfulness: Avoid taking the Roy family approach. Foul-mouthed insults and scathing jibes are not what is needed, here. Be respectful of everyone involved in the process, difficult as this may be at times. Big decisions about the future of a family business involve money, power, prestige and pride – all matters that generate strong emotional reactions. No matter how much all the family members love one another, the discussions are likely to become contentious. Work hard to avoid saying or doing things that you may later regret or that may end up burning bridges among family members. If you keep your head, even when others may lose theirs, in the end you'll be glad you did. Trust me, I've been 'headless' myself – it's not cute.
You need to balance current interests with the needs of future generations
Communication: Again, this is where Succession teaches us what not to do. The lack of communication between the extended Roy family is simply staggering – and by leaving so much unsaid, they so often find themselves in tight spots that could have been avoided. Remember that you can only get what you ask for – so don't assume the other members of the family, or the professional advisors and representatives involved in the process, understand what you need, want and value. Speak clearly about what matters to you and about the kind of arrangements that you consider fair and beneficial to the business – and when necessary, repeat yourself until you are sure you have been heard.
Use data: As with any negotiating process, you will achieve more if you know as much as you can. This means understanding the family, its philosophies and preferences; the strengths, weaknesses, and needs of the business as it faces a challenging future; the kinds of arrangements that other families have made when faced with similar business issues; and so on. If you do your homework and shape your ideas according to what you learn, you'll be more likely to end up with an agreement that allows for a solid future.
Plan for the non-end: Although it's difficult, you need to balance current interests with the needs of future generations. Strive to leave them a business and a dynamic that will raise as few questions and difficulties as possible.
Managing change at the top
On a personal level, addressing these issues required some challenging conversations with my father, which were complicated by our unique relationship and his approach to business. At times, when my father and I were at odds, he would vaguely suggest that he might want to reconsider things we'd already settled, making the whole process very stressful for me. The months of negotiations embroiled me in a period of pain and frustration more intense than any other I've experienced. In the end, though, our disagreements on ownership and control were resolved amicably and, I believe, for the good of the business. But if anyone ever tells you that dealing with a family business and its culture is easy, don't believe them.