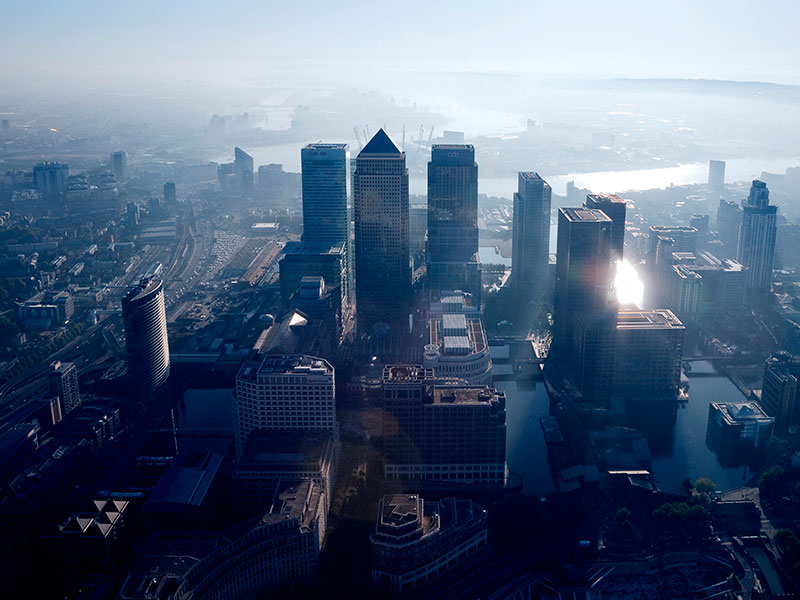 Canary Wharf, London. Although many jobs are expected to relocate from the city in the wake of Brexit, it is likely the majority of these will be smaller, back-office roles&nbsp
Speculation over Brexit's impact on the City of London has hit a new high, with politicians in Paris claiming 10,000 financial jobs could relocate to the French city.
However, forecasts that London's position as a top financial hub is about to crumble could be over-hyped, with smaller operations and back-office jobs being the likely targets for relocations. Furthermore, Synechron, an IT management and consulting company, has estimated the cost of relocating an average financial employee to Europe to be a hefty £50,000 ($61,800). This figure was reached based on a hypothetical scenario in which a bank shifted 1,000 roles from the UK to a new headquarters in another major European financial centre.
Forecasts that London's position as a top financial hub is about to crumble could be over-hyped
As banks attempt to forge strategies in the wake of the UK's decision to leave the European Union, they must take stock of the fact that London will likely become a less effective gateway into the EU market. However, according to Alex Howard-Keyes, Investment Banking Partner at executive search firm Alderbrooke, the relocations currently appear to be small-scale. He told World Finance: "We are hearing from some large US and European banks [that] are seriously considering relocating small operations to different destinations in Europe."
UK Prime Minister Theresa May has promised to trigger Article 50 before the end of March, after which the UK will face a two-year deadline to negotiate an exit deal. This presents substantial uncertainty over the shape of the deal that will ultimately be forged.
However, Alderbrooke stressed "any future relocation will almost certainly be gradual, and the scale of this migration will depend on the agreement reached by the UK and EU. In any case, the likelihood is London will remain the pre-eminent financial centre in Europe for the foreseeable future".
Furthermore, it is becoming clear that many of the most important operations are set to remain in London. Lloyd Wahed, Managing Director at recruitment firm Athelstan Search, explained: "Not only are the more highly skilled and strategic roles staying put, we have seen demand for data analysts in London's investment banks increase. In particular, there has been an uptick in search requests for chief data officers."
According to Wahed, while banks are looking to move certain functions to mainland Europe, the bulk of this movement will come from back office, support and administrative roles.