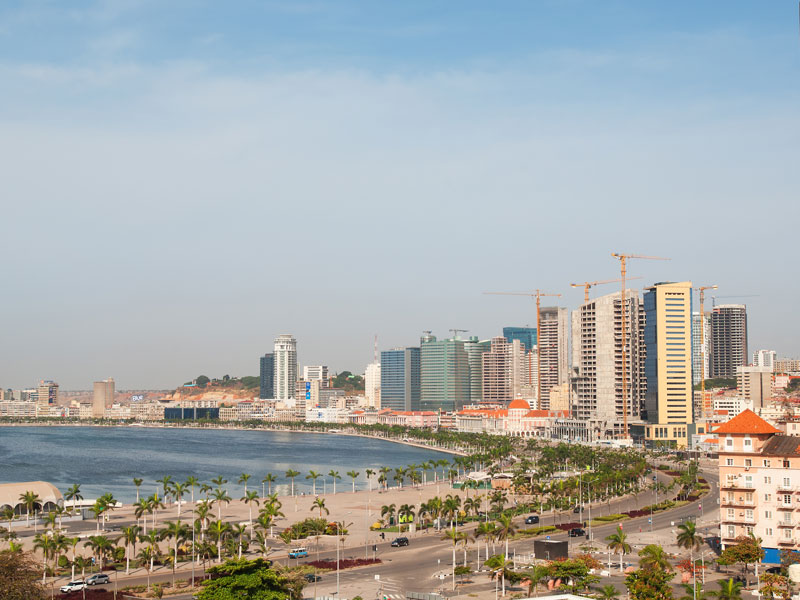 Luanda, Angola's capital city. At a press conference in the city, Governor José de Lima Massano told reporters that the country's dollar peg would be loosened&nbsp
Angola's central bank has announced that it will be scrapping its currency peg in favour of a more flexible exchange rate regime, as authorities grapple with fast-depleting foreign currency reserves and dollar shortages.
The move follows several years of economic disarray triggered by the commodity price slump of mid-2014, which brought growth rates to a standstill after a decade of oil-fuelled expansion. Since the oil crash, the official value of the kwanza has dropped by over 40 percent against the dollar, but is still overvalued compared to estimated exchange rates on the black market.
"We have an exchange rate that does not reflect the truth," Governor José de Lima Massano told reporters in Luanda, as quoted in BusinessDay.
The shortage in hard currency has made it difficult for Angolans to pay foreign workers and overseas suppliers, while the overvalued exchange rate has dampened overseas investment.
The kwanza is expected to fall sharply once the peg is dropped, though the central bank plans to intervene if it moves outside upper and lower limits, which are yet to be set.
In a press release, the central bank stated: "After analysing the behaviour of the macroeconomic fundamentals of the Angolan economy, and particularly the decreasing trend of international reserves, and taking into account the current imbalance between supply and demand for foreign exchange, the CPM [Monetary Policy Committee] will define the maximum and minimum limits of the foreign exchange band."
The change is part of a wider economic overhaul led by newly-inaugurated President João Lourenço, who has been in the job for less than four months, following the 38-year presidency of his predecessor, José Eduardo dos Santos.
Depreciation in the kwanza is likely to push inflation up, which is already around 30 percent. It will also exacerbate the country's debt burden if debt-servicing costs rise, which is widely anticipated. The country's finance minister, Archer Mangueira, has announced that the government will be looking to renegotiate Angola's external debt, which currently sits at $40bn.