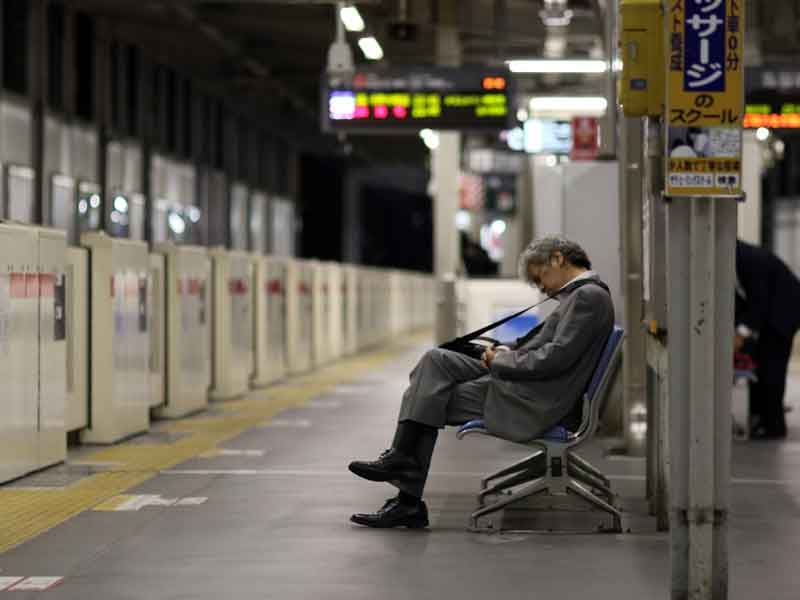 Japan's notoriously long working hours have long caused concerns about the detrimental impact such extended working days might have on the health of employees&nbsp
On October 6, Japanese advertising firm Dentsu announced it had been handed a JPY 500,000 ($4,426) fine for violating the country's labour laws, after a Tokyo court found that the organisation had made employees work an excessive amount of overtime.
This is not the first time that Dentsu's working practices have come under scrutiny. Back in 2015, employee Matsuri Takahashi took her own life after a relentless working schedule. Her death was later ruled as "karoshi", which translates as "death by overwork".
Following the recent court ruling, Dentsu admitted that it needed to do more to discourage overworking: "We take this ruling very seriously, and extend our deepest apologies to stakeholders and the general public for the concern we have caused. As a member of society, we deeply regret that we could not fulfil our responsibilities."
Back in 2015, employee Matsuri Takahashi's death was ruled as "karoshi", which translates as "death by overwork"
Karoshi has returned to the spotlight this week, after it emerged that a member of staff at Yokohama-based firm NHK died after working 159 hours of overtime in a single month. The 31-year-old employee passed away in 2013 as a result of congestive heart failure, but authorities revealed this week that her death is being attributed to overwork.
Earlier this year, the Japanese Government unveiled its first-ever overtime limit, imposing 100-hour-a-month cap for all businesses. Although Prime Minister Shinzo Abe described the reform as a "historic step" for the country, labour unions have criticised the move for legitimising overwork.
The decision to fine Dentsu marks the first time that a major Japanese business has been prosecuted for its labour practices. Although financial punishments will help to tackle the issue of karoshi, a much deeper cultural change is required for long-term change to happen.
The image of the hardworking Japanese businessman emerged during the 1970s when the country was undergoing a period of low wages, but it has proven difficult to shake off.