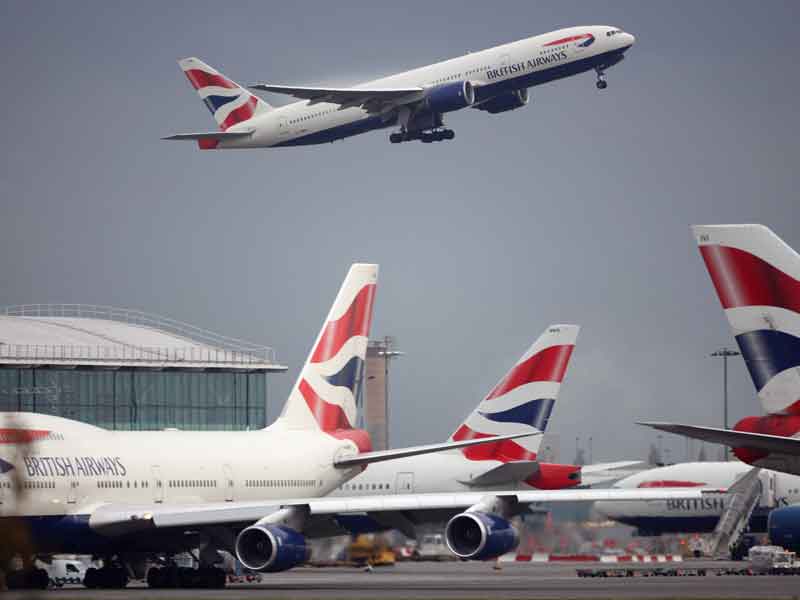 In January, British Airways stopped offering free food and drinks on short-haul European flights in an attempt to stay competitive with low-cost rivals&nbsp
In order to fully understand the consequences of the Markets in Financial Instruments Directive (MiFID II), the financial services sector should look to other industries to learn how best to anticipate change and prepare in advance.
The complex framework is due to come into effect in 2018 and will likely have far-reaching and wide-ranging consequences in the financial world. Amid ongoing uncertainties and concerns about the challenges posed by implementation and compliance, drawing parallels with other sectors and industries is a useful tool for gaining valuable insight ahead of the looming deadline.
The airline industry can be a source of inspiration for the financial services sector as it prepares for yet another regulatory overhaul in the form of MiFID II.
Taking to the skies
Earlier this year, British Airways removed complimentary food and drinks from its short-haul European flights. CEO Alex Cruz decided that removing the complimentary service in an environment increasingly dominated by low-cost competitors was the best way to improve profitability and maintain price competitiveness. The changes were not received well by BA customers, with both leisure holidaymakers and corporate frequent fliers up in arms about the loss of the service.
Changes such as this are part of a larger trend in the airline industry's unbundling. Unbundling began with the removal of complimentary items like checked-in baggage and exit row seat selection, but has evolved to cover almost any service traditionally included in the ticket price, from on-board food and drink services and seat selection to boarding order and the number of carry-on bags.
Unbundling began with the removal of complimentary items, but has evolved to cover almost any service traditionally included in the ticket price
The strategy has been pioneered by low-cost airlines as a way to create the lowest ticket price for consumers who want to get to reach destination without any frills. Reducing included services is one of the pillars of the low-cost model, and legacy carriers have been struggling to maintain price competitiveness while continuing to offer the standard of service their customers expect.
Naturally, these changes have had an impact on ticket pricing, with legacy carriers reducing their core route prices year after year to compete in a market which is driven by the lowest advertised price. While flyers are reluctant to praise these price reductions, they are quick to complain about the removal of services. From a frequent-flyer perspective, flights lose a great deal of their appeal. For leisure travellers, the downgraded service quality could be the final nail in the coffin that drives holidaymakers to cheaper carriers.
Airline passengers, however, are not the only ones subject to such unbundling. As part of the new MiFID II legislation, banks are also on the verge of unbundling previously free research services.
Comparisons with the financial sector
Albeit driven by a completely different force, namely the regulatory requirements of MiFID II, the investment and asset management industry is also dealing with unbundling. As part of the regulations, which take full effect from 3 January 2018, portfolio managers and buy-side professionals are barred from accepting free research insights as this could be viewed as an inducement under the terms of the MiFID II regulations. The new legislation imposes stringent conditions on clients paying for research, and requires the use of a dedicated Research Payment Account to allow for a buy-side client to select the quantity of research and focus coverage as they find applicable.
The implementation of these new rules has not been simple, with major initiatives being taken to ensure all participants adhere to the changes. Sell-side firms have been sluggish to implement the necessary changes as they also seek to implement numerous other global regulations which have come into force in the last few years. Going forward, buy-side firms are likely to be reluctant to start paying for a service which used to be complimentary.
Fundamentally, sell-side institutions work as a gift economy. They provide research, introductions to CEOs, trade ideas and informal advice in the hope that buy-side institutions will later pay them to execute trades or structure deals. This is not to say that research is entirely free, but the payment mechanism is entirely at the buyer's discretion. Funds are allocated to research and the buyer chooses how to allocate those funds among the organisations that provided research content. In other words, banks provide the advice and are only paid if the buyer believes it was worthwhile.
MiFID II rules are about to disrupt this relationship. Not only will buyers pay in advance for advice without knowing how to value it, but advice will need to be fully costed and not provided at its current discounted rate.
The next step
There is speculation as to the effect this will have on the relationship between the buy side and sell side, and whether there will be a place for research-orientated institutions going forward. Others are concerned that there will be less incentive to cover smaller entities from a research perspective, which could lead to a significant reduction in liquidity for smaller and less prestigious listed entities.
Banks provide the advice and are only paid if the buyer believes it was worthwhile, but MiFID II rules are about to disrupt this relationship
The low-cost airline market uses product unbundling as a way of gaining a price advantage in a heavily commoditised market. Some industry insiders suspect that the financial world could benefit from leveraging this model. The opportunity is now opening for new entrants who can provide execution services at rock-bottom prices with no-frills, and for research-only firms who can provide high-quality research at a low cost, without the infrastructure and overheads of execution.
For airlines, time will tell how well unbundling works. Some legacy US carriers have already backtracked on their cuts to food and beverage offerings, and British Airways has recently re-introduced complementary seat selection for members of their Executive Club. For the investment industry, it appears that the regulations and costs involved in complying with new rules will ensure the status quo remains for the time being.
As for the low-cost airline model, both corporate road-warriors and leisure holidaymakers continue to use low-cost carriers. However, many customers now buy their meals before boarding the plane to get a lower price, better quality product. Whether the buy side implements a similar strategy of shopping around, and if they do, what will this do to the trade execution costs that the sell side charges, remains to be seen. Whatever the outcome, it's an area to watch and one where many lessons are still to be learnt.