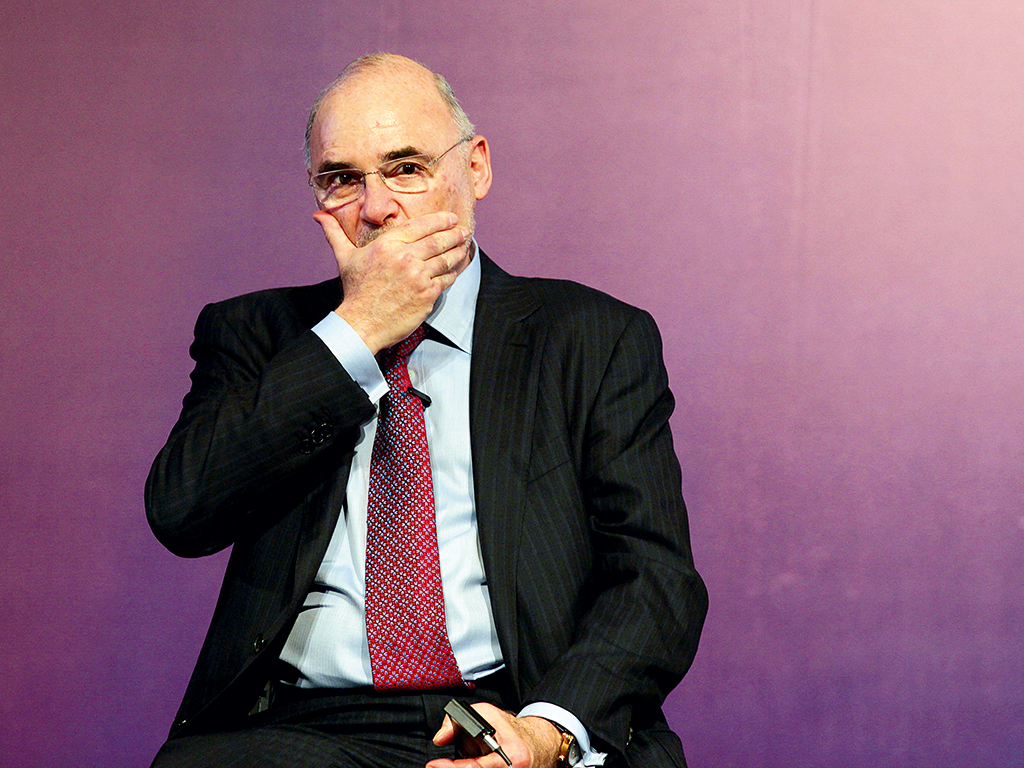 Golden hellos are a sure-fire way for corporations to attract top talent, but do not necessarily ensure commitment. Former Hewlett-Packard CEO Leo Apotheker lasted just 10 months at the company after his sign on deal&nbsp
In the wake of the global financial crisis, executive pay packages have come under far closer scrutiny than ever before, and as a consequence, support for those that detach pay from performance is quite understandably beginning to fall by the wayside. Among the worst received executive extras are sign-on bonuses; otherwise known as the 'golden hello', which has quietly crept into the vernacular of executive recruitment and, in recent years, far too often flagged irresponsible and disastrous appointments.
Far from a simple sign-on bonus, a golden hello is a more specific mechanism intended to draw candidates, typically senior executives, away from competing companies and to the fray. The thinking behind this method quite plainly is that the value the incoming candidate will bring to the company will exceed the initial sign-on sum by some degree.
In the boom years preceding the crash, sign-on bonuses were part-and-parcel of a buoyant job market, acting as a means of distinguishing one employer from another in times of labour shortages. Nowhere was this more so the case than in the thriving IT, finance and consulting sectors, as employers then scrambled to acquire the very best of the bunch and in that same vein pay whatever sum was required to secure their services.
Skip forward a good few years and the sign-on age of yesteryear has served to exasperate the financial pressures that already loom large over companies in the present climate, not least of which being bonus incentives that have since spiralled quite out of control.
Failed at the first hurdle
Boards today are without the luxury of what were previously bottomless budgets, and given that those in power are encouraged to keep an ever-watchful eye on the bottom line, executives are far more unlikely to be welcomed with a fat pay packet than they were previously. "New executive pay reporting requirements mean that companies have to be more explicit than they were previously about their policy and practice regarding recruitment arrangements. In this context, the prevalence of recruitment bonuses may decline further at the executive director level," said Richard Belfield, Director for Towers Watson's UK Executive Compensation Practice.
Johnson was ousted by shareholders after having instigated a 25 percent fall in sales
That's not to say that the practice has ceased to be, only that sign-on bonuses for top executives have arisen only in exceptional instances, and often with less than exemplary results. "Unfortunately, these payments are often a sort of Hail Mary, where a struggling company is looking to make a big hire and offers an enormous inducement package to lure the executive aboard," says Greg Ruel, Senior Research Analyst at GMI Ratings, an independent governance and accounting research firm.
The casual observer need only look as far as Middle America's JC Penney for an example of how golden hellos can expose companies to financial risks. In November 2011 the department store secured the services of Apple's then hugely influential Ron Johnson with a view to rejuvenating its brick-and-mortar sales and advancing its digital offerings.
However, the executive did not come on the cheap, and the company was forced to roll out a $52.7m in shares sign-on bonus to secure the retail guru's services and spearhead the company on to bigger and better things. A mere 17 months on from his appointment and Johnson was ousted by shareholders after having instigated a 25 percent fall in sales, a 50 percent drop in stock, and incurred $1bn worth of losses.
A further few months on and Johnson has been all but wiped from the company's memory, as the newly instated Myron Ullman has since reversed the overwhelming majority of his failed contributions and meandering initiatives.
Another company that fell foul of the golden hello was Hewlett-Packard, which cut Leo Apotheker's term short 10 months in after it paid out a hefty $8.6m sign-on bonus. It was here that, despite HP's shares slumping 46 percent under his reign, Apotheker was entitled to $34.7m in cash and stock for less than a year's worth of work.
While these circumstances are unusually tragic, they should act as a sobering lesson for onlookers; proving that pay without performance can have disastrous consequences. "I see nothing but difficulties on pay detached from performance.
Payments outside of performance benefit only the executive and not shareholders, those who truly own the company," says Ruel. "At GMI Ratings, we have seen that many companies paying sign-on bonuses are the same companies that pay bonuses for performance below company peers, lack sufficient disclosure of performance targets, and pay golden parachutes – large payments upon termination that are untied to company performance.
"We note 107 North American companies that have paid a golden hello within the last 12 months and about half of them have below average ESG Ratings. That could be because golden hellos are often a symptom of a compensation policy that is comfortable rewarding executives even when company performance is not strong."
It's true that golden hellos appear to be a lesser concern for shareholders in general, in stark contrast with golden parachutes, which have assumed a far more visible position on shareholder agendas worldwide, yet the practice should be assumed only in exceptional circumstances.
"Recruitment bonuses for executive directors can be unpopular with shareholders and as a result they tend to come under a lot of scrutiny from the investor community," says Belfield. "In general, shareholders expect any such recruitment arrangements to be linked to performance."
Shrewd decision-making
Many believe golden hellos to be in part responsible for disincentivisation and an overly zealous job-hopping mentality at top level; this aside from the obvious financial risks. It may well sound sentimental but the incentive should instead be that once the executive in question has performed well, they will be rewarded accordingly, whether that be financially or otherwise.
Having said this, there are certainly situations in which sign-on bonuses are unavoidable, and must be seen instead as par for the course. In select instances, those hiring cannot help but concede to a golden hello as a means of compensating executives for any losses incurred on leaving their current position.
At a very basic level, the question of a sign-on bonus boils down to an issue of supply and demand, and no small amount of foresight on the part of recruiters to identify the right talent for the right job. Although the circumstances under which the bonuses are awarded are far from ideal, golden hellos can turn a profit in certain instances, as can be seen in the case of Best Buy and Hubert Joly.
The American consumer electronics corporation baited the former Carlson CEO with a cash bonus of $3.5m, on top of equity and options worth around $13m in what later proved a shrewd gamble on the company's part. Best Buy has since gone on to rank amongst the world's hottest stocks, making JPMorgan's list of nine companies forecast to outperform growth stocks this year and exhibiting gains of 255 percent through 2013.
Best Buy's reasons for offering a sign-on bonus are in part illustrative of the legitimate reasons why a company might tempt executives with a welcome bonus. Golden hellos can act as a means of bridging the gap between the pay a candidate wants, and the wage the organisation can offer. Alternatively, if the executive in question will be missing out on stock that hasn't quite matured or any annual bonuses, a golden hello can be utilised as compensation for any losses in this department.
The biggest problems with golden hellos arise when there is little to no retention incentive for the executive in question
The biggest problems with golden hellos arise when there is little to no retention incentive for the executive in question, although this is something can be combatted by staggering sign-on payments through a specified term. Instead of issuing a fat sum on the first day, shrewd companies are resorting instead to awarding incoming executives with a percentage of the agreed-upon bonus, only for the rest to follow once they have performed certain duties or stayed for a specified amount of time.
However, this is broaching the issue of golden handcuffs, which relates more specifically to retention incentives and is so often detached from a golden hello.
What must be avoided at all costs is the introduction of a CEO whose appointment depends entirely upon pay. If a candidate is unwilling to join simply because of monetary matters, then questions should be asked about whether they are the right person for the job in the first place.
Provided that those appointing incoming executives can accurately assess the long-term benefits to be gained from an incoming candidate, a golden hello, as was the case with Best Buy, can be good value for money. The fundamental problem with the practice, however, is that the resulting benefits are near impossible to calculate with any reasonable degree of certainty, which in essence de-couples performance from pay and should be seen as unnecessary risk-taking by all accounts.