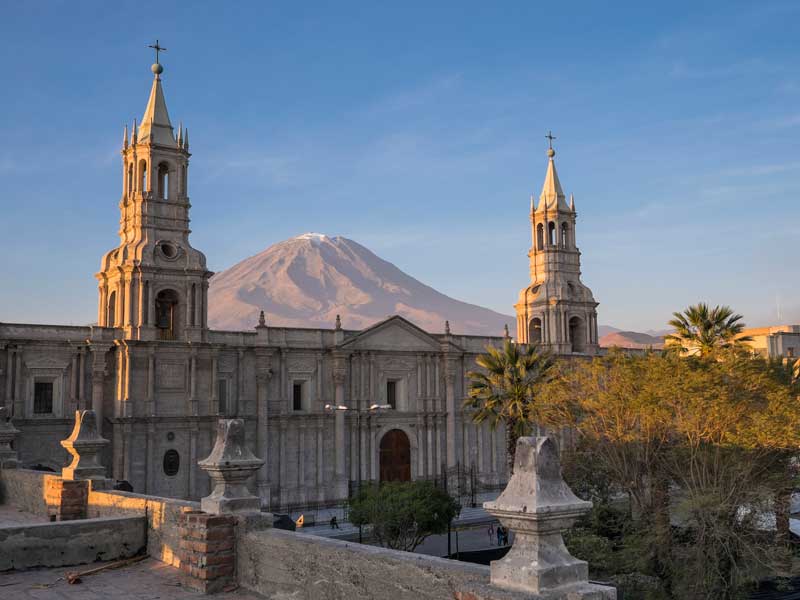 In 2017, the Peruvian insurance sector was harmed by regulatory changes, beset by weather-related issues and dented by the political turmoil surrounding the Odrebrech corruption scandal&nbsp
Interview with:
Renzo Calda, CEO at Mapfre
The past year will be remembered as one of the toughest in recent history for the Peruvian insurance market. Over the course of 2017, the sector was ransacked by regulatory changes and beset by weather-related issues. On the property side of business, the market has been dented by the political turmoil surrounding the Odrebrech corruption scandal and a recent fight between Congress and the Peruvian Government. Meanwhile, Peru remains one of the least insured countries on the continent.
The sector is moving past the setbacks of 2017 and looking at new ways of tapping into the huge potential of the growing middle class in the country
But against this seemingly pessimistic backdrop, a turnaround is fast approaching. The sector is moving past the setbacks of 2017 and looking at new ways of tapping into the huge potential of the country's growing middle class. Meanwhile, a surge in foreign direct investment is bringing new momentum to the sector, which is on the brink of some serious forward progress, aided by the use of big data and the online market. In order to track the latest developments in the industry, World Finance spoke to Renzo Calda, CEO of Mapfre, a pioneering global insurance company that is present in 19 states across Peru.
How robust is Peru's insurance market at present?
The last year has been the worst in the last decade and a half. That being said, the industry has been negatively impacted by new regulations relating to the private pension fund. At the same time, El Niño-season floods have presented a stubborn obstacle to success. Thankfully, these issues are now behind us and the sector is beginning to look far healthier thanks to reconstruction, increased foreign investment and a better political climate.
What key factors have contributed to driving growth in the Peruvian insurance industry in recent years?
While the overall growth rate has certainly slowed during last four years, personal lines of insurance – relating to life, personal accidents and vehicles – have been pretty strong. These products have been the main beneficiaries of the growing middle class in Peru. In fact, personal products like life and health insurance have been especially dynamic in recent years. Furthermore, the property business has seen substantial growth, owing to developments in both mining and infrastructure, which have helped sustain the insurance industry during the recent stint of low growth.
At present, what are the key challenges for Mapfre and others in the sector?
Principally, we must focus on the challenge of reaching the growing middle class with an adequate value offering. We have to keep working on communication, distribution and simplicity.
We have to attract the new generations. We used to reach our market through intermediaries, but new generations rely on their phone rather than sales agents. This has been the most dramatic change in our industry. Communicating digitally is not just a technological issue, but involves a whole new language and code of interaction.
Looking ahead, how do you expect the Peruvian insurance sector to change over the next five to 10 years?
It is clear that those who master the online market, digital transformation and big data, are more likely to succeed.
How successful is Mapfre in terms of profits and growth?
In terms of growth, we have been able to double our peer group's growth ratio, while also increasing our market share from nine percent to 18 percent (excluding pension insurance, which we do not sell). In terms of profits, we have been able to outpace our peers by more than 50 percent throughout the past five years; on average, we have achieved a 24 percent return on equity.
What are the keys to your success at Mapfre?
I would group them in three. First, we have a well-designed market strategy and highly effective channels and products. Notably, we started our online channel seven years ago and focused on products such as homeowners and final expenses before anybody else.
The second key to success is talent: at Mapfre, we have a knowledgeable and passionate team that has stayed with us throughout this whole journey. Third, we provide a high level of support to operations as our strategy is based on solid technology that delivers reliability, efficiency and first-class business intelligence.
Do you believe that Mapfre can continue to achieve profitable growth into the future?
Yes, but what got us here was not a written recipe – instead, we are brave cooks. Profitable growth is intrinsically linked to our values and beliefs. We maintain that success comes from a consistent approach from management, whilst also being willing to take calculated risks and remain open to trying new things. We have all this embedded in our DNA and no matter what new trend appears in the future, I am confident that we will always be prescient enough to benefit from it.