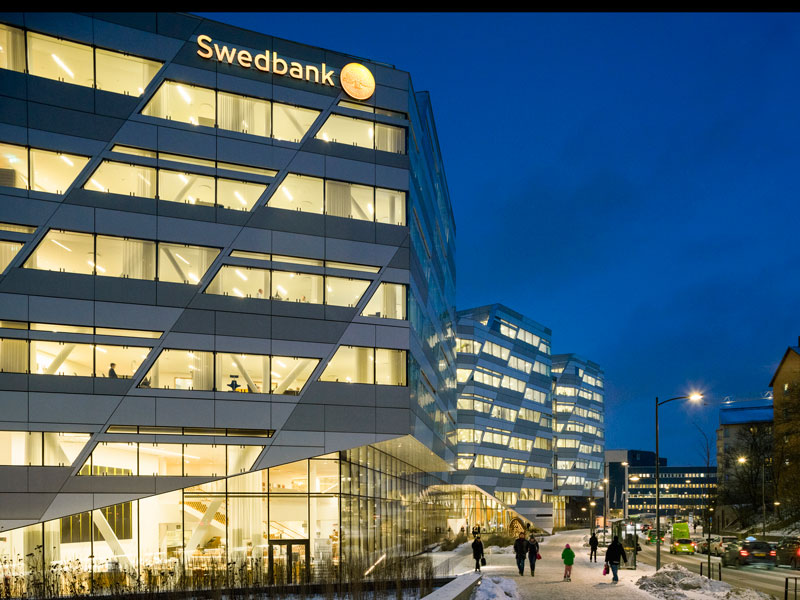 Swedbank head office in Stockholm, Sweden. There is an atmosphere of suspicion surrounding Nordic banks at present following the scandal that recently engulfed Denmark's Danske Bank &nbsp
An internal report conducted by Swedbank has exposed roughly $10bn worth of transactions between "suspicious" customers of Swedbank and Danske Bank, Swedish state television SVT revealed on March 15. The amount is more than double the figure reported by the broadcaster last month. The report, dating back to last September, covered an in-depth analysis of about 2,000 customers throughout the Baltic countries.
The revelations come at a time when several institutions have been dragged into a scandal involving Denmark's Danske Bank
The revelations come at a time when several European and overseas institutions have been dragged into a scandal involving Denmark's Danske Bank. The US Department of Justice and the country's Securities and Exchange Commission are currently investigating the lender after it conceded that the near $230bn that circulated through its modest Estonian unit last year was suspicious in origin.
"As we have repeated many times, we act on different signals," Swedbank CEO Birgitte Bonnesen said in a statement. "Therefore, it was natural for us to act when the disclosures about Danske Bank came out on the market. That was the background to our analysis."
She added that the lender reported dubious transactions identified to the relevant authorities and expressed faith in Swedbank's anti-money laundering procedures. The bank, which has 900,000 private and 130,000 corporate customers in Estonia, made four notifications per day to the Estonian finance police based on last year's transactions.
Swedbank also claimed it had shared its internal report with the Swedish financial watchdog. Following SVT's initial claims last month, the bank hired Forensic Risk Alliance to conduct an external review. The conclusion of that analysis will be released at the end of this month.
Swedbank has asserted that not all of the transactions named in its internal review are necessarily suspicious in nature, but given that the Danske scandal was original believed to involve only around $200m in questionable flows, the new $10bn figure will be concerning. With Swedbank already under examination by the financial supervisory authorities in Sweden and Estonia, confidence in the Nordic region's financial sector looks set to take another hit.