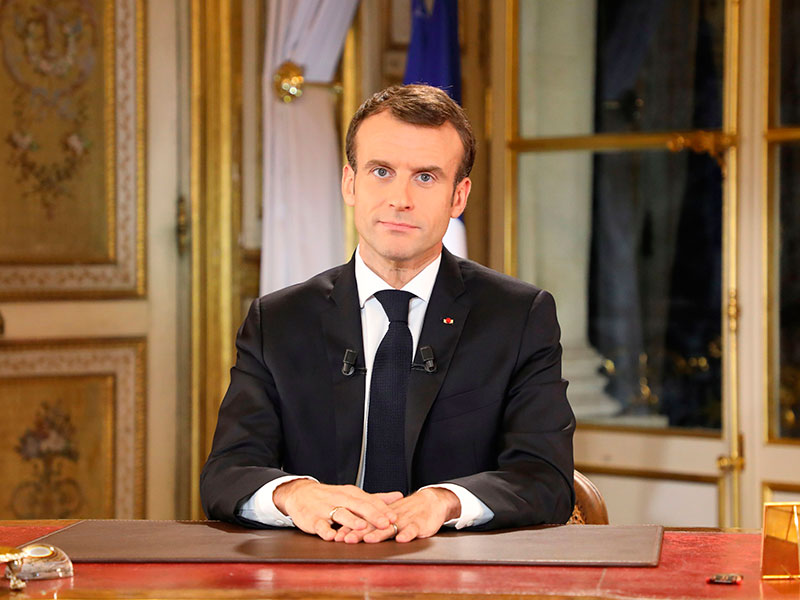 In a televised mea culpa, French President Emmanuel Macron acknowledged protestors' anger was "deep and in many ways legitimate"&nbsp
French President Emmanuel Macron has announced a catalogue of emergency measures – including a rise in minimum wage and the scrapping of additional tax for pensioners – in an attempt to quell the violent protests that have raged across the country for the past two weeks.
In a televised mea culpa on December 10, Macron acknowledged that the protestors' anger was "deep and in many ways legitimate". The French president pledged to "respond to the economic and social urgency with strong measures, by cutting taxes more rapidly, by keeping… spending under control, but not with U-turns".
In response to the civil unrest, Macron has promised to increase the minimum wage by €100 ($114) per month, starting in January. Taxes on overtime pay will also be abolished, while a tax hike planned for pensioners will be scrapped.
In response to the civil unrest, Macron has promised to increase the minimum wage by €100 ($114) per month, starting in January
However, the defiant president refused to reinstate the controversial wealth tax that once applied to anyone with assets over €1.3m ($1.5m). The tax was replaced in January 2018 by a levy that solely applies to property. Macron, a former banker, has been dubbed the "president of the rich" by critics due to his pro-business and pro-wealth policies.
The emergency measures to appease protestors will cost between €8bn ($9.1bn) and €10bn ($11.4bn), according to Olivier Dussopt, a junior minister who oversees public accounts. Dussopt told BFM TV: "We are in the process of fine-tuning and seeing how to finance [the measures]."
Demonstrations by a protest group, dubbed the 'gilets jaunes' (yellow vests), turned violent on the first weekend of December, when the grassroots revolt against a rise in fuel tax was quickly hijacked by fringe dissidents determined to cause havoc across the nation.
In the latest round of demonstrations, shops and buildings were burned, smashed and looted, cars were set on fire, and police used water cannons and tear gas to restrain protestors. Across the country, 1,723 people were arrested, 1,220 of whom remained in custody overnight. As many as four people are thought to have died since the revolts began.
In his speech, Macron openly condemned the violence, stating that "no anger justifies attacking a gendarme or a police officer". The French president also acknowledged the long-running nature of many of the protestors concerns: "These are 40 years of malaise that have come to the surface. Without doubt we haven't been able to provide a response that was strong or quick enough."
In an interview on the RTL radio station, France's finance minister, Bruno Le Maire, warned that fallout from the protests could cause GDP to fall 0.1 percent in Q4 2018, leading to "fewer jobs" and "less prosperity for the whole country". He added: "What is important now is to put an end to the crisis and find peace and unity in the country again."
While street uprisings have been a fairly consistent feature of French life since the May 1968 protests, which effectively shut down the government, the level of violence seen during this round has shocked citizens and politicians across the nation. The introduction of emergency measures signifies that Macron is treading a fine line between appeasing protestors and protecting citizens, while also remaining committed to his campaign promises.
The real test will come on December 15, when the president, and indeed the country, will find out whether he has done enough to prevent a fifth weekend of anti-government demonstrations.