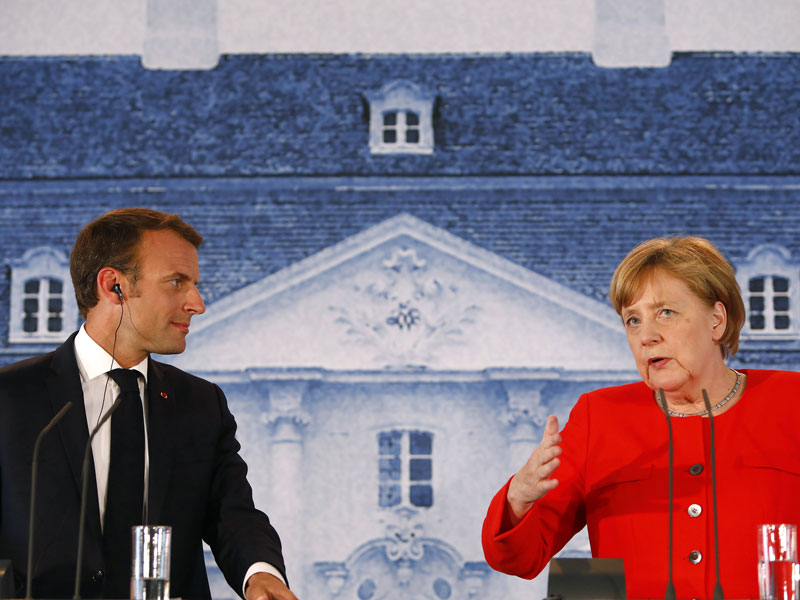 Chancellor Merkel and President Macron announce their Eurozone budget proposal during German-French government consultations&nbsp
Author:
Fernando Moncada Rivera
On June 19, German chancellor Angela Merkel and French president Emmanuel Macron agreed, in broad terms, on a budget for the eurozone. Though the declaration is far reaching in scope, the details are still to be determined.
The declaration, made from Chancellor Merkel's Meseberg retreat in Brandenburg, covers a wide range of topics, including the European economy, defence and migration.
A proposed eurozone budget – parallel to the EU budget – would aim to promote competitiveness and stabilisation in the European Monetary Union, and would be implemented in 2021. It would be planned on a pluriannual basis and derive revenue from national contributions of eurozone states, tax revenue and European resources.
A proposed eurozone budget would aim to promote competitiveness and stabilisation in the European Monetary Union
According to the proposal, funds from the budget could be used to invest in member countries as a substitute for national spending.
Also included are changes to the European Stability Mechanism, put in place in 2012 to deal with the European debt crisis, that would increase its capacity to lend money to struggling economies within the eurozone and contribute to preventing liquidity issues.
To come into effect, all 19 eurozone countries would have to agree to the plan, a difficult task in a divided Europe. To this end, the proposal also addresses perhaps the most politically divisive issue on the bloc: migration. Proposals include increased staffing, an expansion of Frontex, the EU's migration agency, and improved cooperation with origin and transit countries.
The parallel eurozone budget represents a win for Macron, who has been pushing for such an instrument, but it is likely to be much smaller than he hoped. Though Macron has pushed for allocations to the eurozone budget in the hundreds of billions, it is likely to only be in the tens of billions.