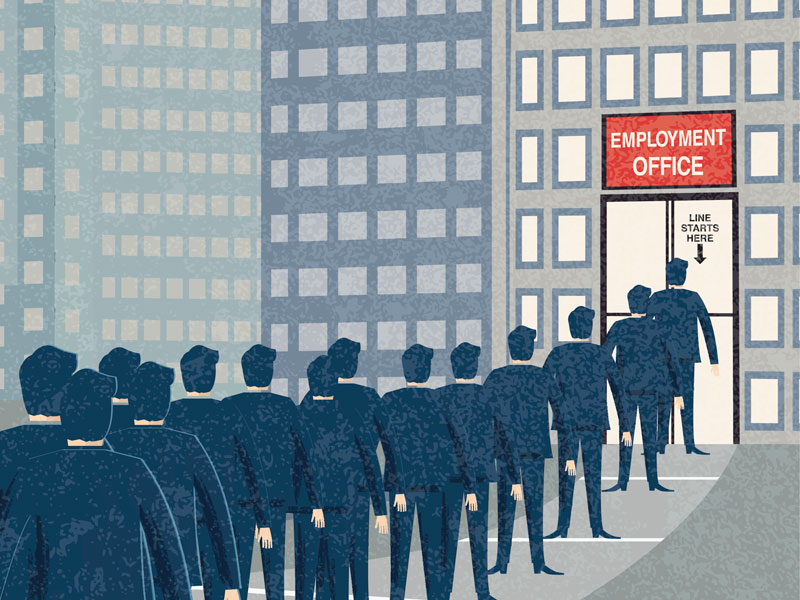 While unemployment figures have recovered following the financial crisis, youth unemployment refuses to bounce back&nbsp
Upbeat economic news from the eurozone is impossible to miss. In 2018, the bloc outperformed the US in terms of economic growth, with the latest Eurostat figures showing 2.5 percent growth during 2017. Growth was up by 1.8 percent from 2016, which in turn was up from the 1.5 percent growth rate of 2015.
Meanwhile, Eurostat's unemployment figures for the start of the year came in at a 10-year low, with the eurozone's unemployment rate finally hitting the same levels as those seen before the crisis.
But the recovery has not reached everyone. While the average jobless rate has recovered, youth unemployment refuses to bounce back.
In January, 17.7 percent of 15-to-24-year-olds in the eurozone were officially unemployed – almost three percent above figures from February 2008, when it stood at 15.1 percent. Youth unemployment in Greece remains at over 40 percent, while in Spain and Italy around one third of all young people are unemployed.
While the average jobless rate has recovered, youth unemployment refuses to bounce back.
The lot of the young is also more unequal between member states. For instance, German youth unemployment stands at 6.6 percent, which is over 30 percent below that of Greece, and 25 percent above that of Italy and Spain.
Countries with youth unemployment rates at the low end of the spectrum are the Czech Republic and Estonia, with 5.8 percent and 6.5 percent respectively. For the youth of the hardest-hit economies, the future will be marred by such conditions.
In these countries, a generation of young people have endured a hopeless job market for their entire working life and are now missing out on the fruits of recovery.
To illustrate, Spaniards who were 16 when the eurozone crisis hit would have entered the job market just as youth unemployment hit 56 percent.
In the six years since, they will have experienced a slowly improving but still deeply inhospitable job environment where one in three are still unemployed. For those whose youth has been defined by a demoralising job market, the feel-good factor of the eurozone recovery is a hard sell.