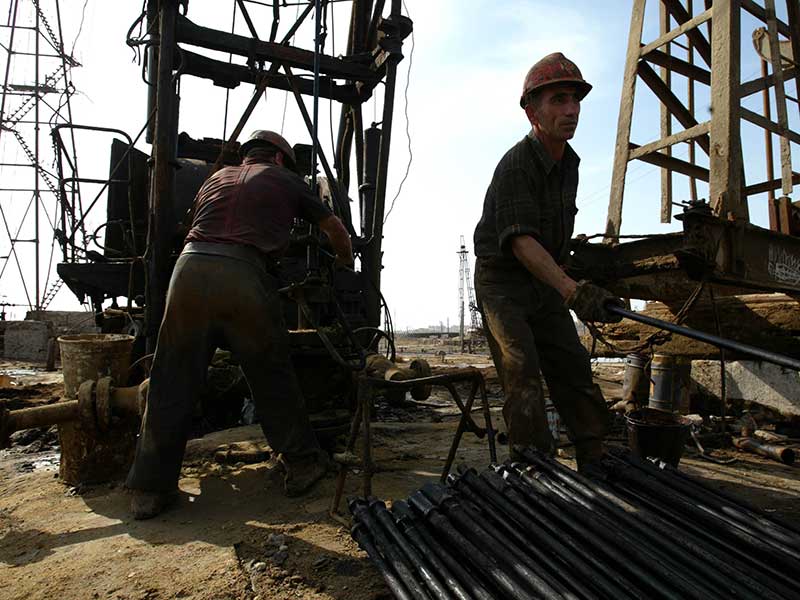 Azerbaijan's oil and gas industry contributes 45 percent of its GDP&nbsp
On March 10, Azerbaijan withdrew from the global transparency group Extractive Industries Transparency Initiative (EITI) – jeopardising potential investments in infrastructure and the country's wider economic recovery. The EITI is a highly respected international body incorporating 50 countries that export oil, gas and minerals.
After issuing an ultimatum in October, the EITI suspended Azerbaijan's membership on March 9, citing concerns over the freedom of civil society groups and NGOs in the country. Azerbaijan rescinded its membership the following day, calling the suspension "unfair" and claiming it still abided by the ideals of the EITI.
"We are leaving an organisation, not the principles", said Shahmar Movsumov, Executive Chair of the country's State Oil Fund. "Azerbaijan did not withdraw from the principles of transparency and accountability in the extractive industries. We are committed to those principles and will continue to disclose every material information on our revenues."
Azerbaijan's exit has
prompted fears European banks could pull the plug on a €4.5bn loan being used
to fund the country's infrastructure support
Both the European Investment Bank and the European Bank for Reconstruction and Development use the EITI as a barometer when determining which loans to issue. Azerbaijan's exit – which ends a 14-year association with the group – has prompted fears the European banks could pull the plug on a €4.5bn ($4.8bn) loan being used to fund the country's infrastructure support.
The loan is intended for the construction of Azerbaijan's contribution to the 3,500km Southern Gas Corridor – a huge infrastructure project running from the Caspian Sea to the southernmost tip of Italy. Azerbaijan plans to construct two pipelines allowing it to send 16 billion cubic metres of gas to Turkey and central Europe from 2019. Given Italy and Germany are by far Azerbaijan's biggest export markets – having purchased $6.52bn and $2.37bn of its produce in 2014, respectively – scrapping the pipeline would mean a significant opportunity is missed.
Azerbaijan is heavily dependent on its copious reserves of natural resources, with oil and gas comprising 45 percent of GDP and 75 percent of tax revenues in the country. Consequently, the fall in world oil prices had a substantial impact on Azerbaijan's economy. Last year, the country experienced its most dramatic contraction since 1995, before recovering somewhat in January and February. Growth in non-oil sectors – which arose largely from government investment in industry and agriculture – spurred this rally.
The World Bank maintains that low public spending has been a major inhibitor of the country's growth. Nonetheless, it is now doubtful Azerbaijan's upturn can be supported without a solid grounding in key natural resource industries. The break with EITI therefore poses a grave threat to Azerbaijan's future economic security.