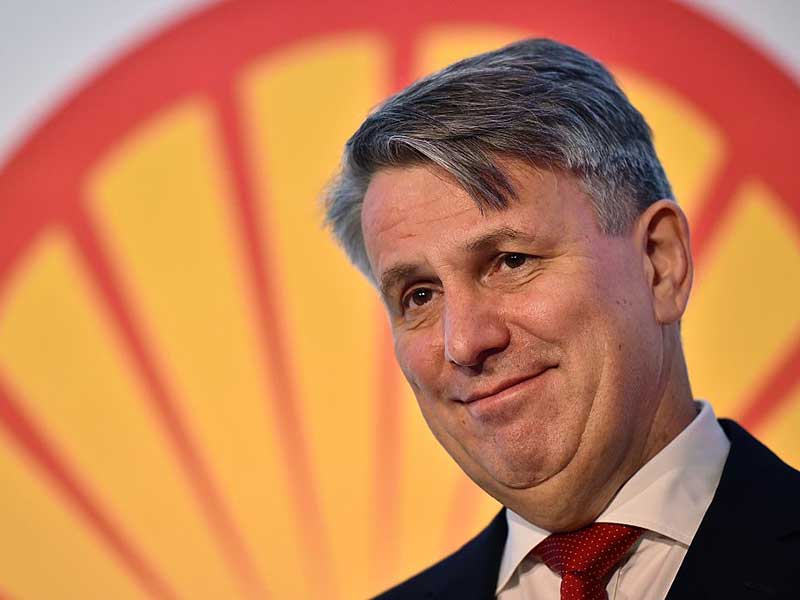 Royal Dutch Shell CEO Ben van Beurden received a pay packet in excess of £7m last year&nbsp
On March 9, oil giant Royal Dutch Shell unveiled plans to sell numerous oil sands assets to fellow energy giant Canadian Natural for $7.25bn. The divestments are part of a renewed cost cutting effort after Shell saw profits fall to £1bn ($1.21bn) at the end of 2016 – a continuation of a longer slide rooted in the collapse of the global oil price in 2014.
In a statement, Shell explained the company's 60 percent stake in the Athabasca Oil Sands Project would be reduced six-fold, while its hold on the Peace River Complex and various undeveloped Alberta sites would also be relinquished.
RBC Capital Markets analyst Biraj Borkhataria said: "[The sell-off] should help de-gear Shell's balance sheet over 2017 and help remove concerns around the dividend."
The divestments come as a response to Shell's increasingly tight earnings, which narrowed further last year
The divestments come as a response to Shell's increasingly tight earnings, which narrowed by a further eight percent last year to $3.5bn. The company cut 2,200 jobs in 2016 as a result.
Shell has been squeezed since its mammoth acquisition of UK oil and gas company BG in February last year. The deal created the world's largest trader of liquefied natural gas, but hit the company hard with a hefty price tag of $52bn. At the same time, CEO Ben van Beurden asked observers to "bare with us as we integrate two companies… 2016 was the transition year, 2017 needs to be the delivery year".
Cutting ventures in oil sands is a wise move by Shell, especially considering associated extraction methods are more expensive and polluting than conventional techniques. This, coupled with the continued weakness of global oil prices – which fell below $50 a barrel on Thursday – has placed oil sands ventures high on the company's list of disposable assets.
The move hasn't been without contention, however. Despite a growing number of job cuts, van Beurden's overall pay package has grown by 60 percent in the last year, totalling £7.2m ($8.75m). However, this bump was largely a result of a €4.4m ($4.67m) long term incentive scheme coming to fruition. In fact, shareholders recently agreed to cut van Beurden's annual bonus by 33 percent to £2.1m ($2.55m).
While the struggling Shell was not best suited to the oil sands of Alberta, its successor, Canadian Natural, may well be. Alongside a diverse balance sheet, board chairman Murray Edwards has a history of turning struggling assets around. Edwards' expertise could spell a more cheery development for the Canadian ventures moving forward.