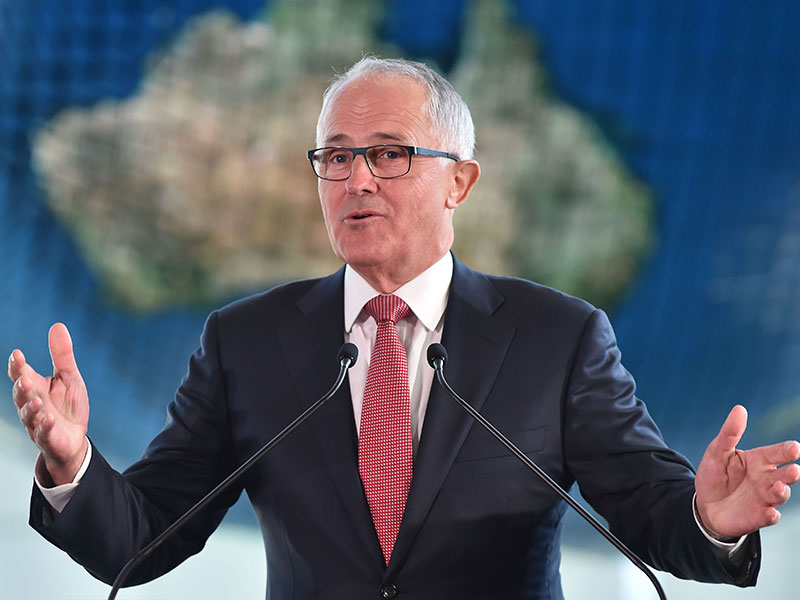 Australian Prime Minister Malcolm Turnbull has announced a sweeping reform of the country's visa programme. Under the new visa scheme, Australians will be prioritised for Australian jobs&nbsp
The Australian Government has moved to scrap its 457 visa, through which skilled foreign workers who fall under a list of specific professions can apply to stay in the country for four years.
A shock announcement by Prime Minister Malcolm Turnbull asserted that an overhaul of the current system will prioritise Australians for jobs and will better target genuine skills shortages. In a video publicised on his Facebook page, Turnbull said: "We are an immigration nation, but the fact remains Australian workers must have priority for Australian jobs."
Moves to reform the Australian visa system plainly echo US President Donald Trump's 'America first' mantra
The 457 visas are to be replaced by a new scheme that requires applicants to pass much more stringent requirements, including labour market testing, a criminal record check and a higher level of English language proficiency. "It will be manifestly, rigorously, resolutely conducted in the national interest to put Australians and Australian jobs first", according to Turnbull.
The new visa will be available under either a two or four-year stream. The reformed system will continue to filter people by job type, and while the two-year visa will be available for a broad variety of occupations, there will be a "substantial reduction" in the list of accepted professions for the four-year stream.
More than 1.28 million 457 temporary work visas have been issued since the scheme was introduced in 1996, with 96,000 people currently working under the scheme.
While 457 visa-holders make up less than one percent of the current Australian labour force, moves to reform the system has been painted in a manner that appeals to anti-immigrant sentiment and plainly echoes US President Donald Trump's 'America first' mantra. According to Turnbull: "We'll no longer allow 457 visas to be passports to jobs that could and should go to Australians."
Immigration – while a contentious topic – is broadly considered by economists to have a positive overall economic impact on Australia. Indeed, the announcement has already triggered concerns in the business community.
Talking to The Australian Business Review, Bridget Loudon, CEO of Sydney start-up Expert360, said the move would result in some start-ups being forced to move their headquarters to the US or Europe: "The talent gap in Australia is a major concern for businesses, and this move simply creates more uncertainty for skilled workers who might have considered bringing their talent to Australia.
"457 visas have played a big part in helping us grow so significantly over the past four years, and it would be a shame if other high-growth businesses would not be able to achieve that same level of success because of these changes."