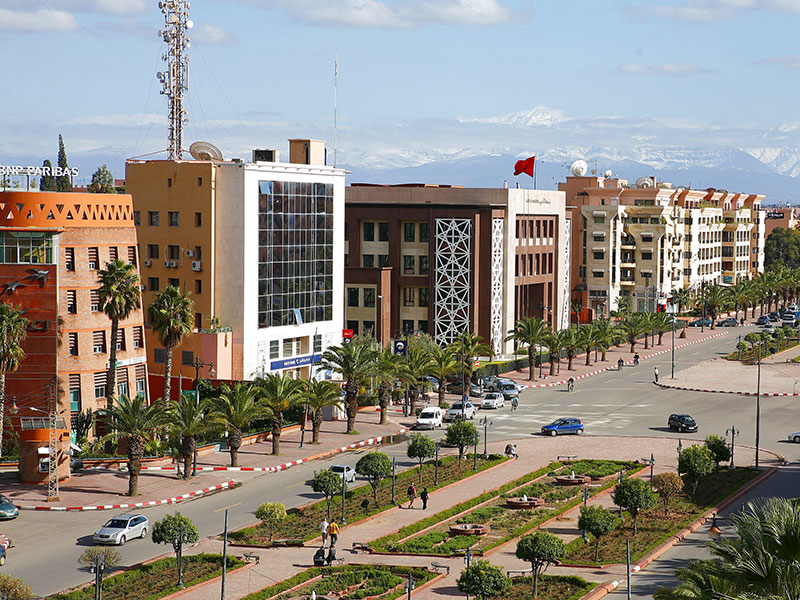 Marrakech, Morocco. Five banks in Morocco have been granted permission by the central bank to offer Islamic banking services and products&nbsp
Author:
Erica de la Harpe
January 5, 2017
Morocco has become the latest Muslim-majority country to authorise Islamic banking. The central bank announced on 2 January 2017 the approval of five banks to provide Sharia-compliant products and services.
The new legislation uses the wording 'participatory' banking, rather than 'Islamic' banking, in a bid to encourage private firms to operate independently from the question of religion.
So far, 2017 has seen the approval of five requests to open Islamic banks in Morocco
Three of the five newly authorised institutions are leading national banks: Attijariwafa, which is linked to the royal family; state-owned Banque Centrale Populaire; and private-owned BMCE Bank of Africa. CIH Bank and Credit Agricole du Maroc were also given approval to begin operating Islamic financial services.
The Bank Al-Maghrib, Morocco's central bank, has also given approval for the subsidiaries of three leading French banks – Societe Generale, BNP Paribas and Credit Agricole's Islamic Development Bank – to sell Islamic products.
The central bank's decision fulfils a longstanding promise by the Islamic party-led coalition, which had been delayed due to reticence over engaging in the politically sensitive issue. Four years after the Rabat campaign made its initial promises in 2011, the legislation was finally passed, authorising independent Islamic institutions. In addition, 2015 saw the creation of a board within Morocco's Supreme Council of Islamic Scholars to oversee the conformity of financial products and services to Sharia law.
So far, 2017 has seen the approval of five requests to open Islamic banks in Morocco, while further proposals directed to the central bank are likely over the coming months. It is also expected that 2017 will see the issuance of the first ever Islamic bond in the domestic market
Key features of Islamic banking include a prohibition on interest, an emphasis on ethical standards that embrace moral and social values, and the overarching principle of fairness when handling liability and business risk. The system's popularity in many North African and Middle Eastern countries stems from the less speculative nature of its products.
During the past few decades, the Islamic banking industry witnessed sustained growth that resulted in its total asset size exceeding $2trn. Islamic finance is operational in over 75 countries worldwide, and its robust performance has attracted a wide range of major multinational financial institutions.
At present, Morocco's financial market lacks liquidity and foreign investment. The introduction of Islamic banking should therefore help increase financial inclusion, investment stability and accelerate economic development for the nation. It has also been predicted that there will be a rise in the use of contactless payments and Sharia-compliant credit cards.
These efforts to facilitate access and harmonise finance signposts Morocco's path toward becoming an important economic crossroad between Africa and the rest of the world. It is also an important development for the global Islamic finance industry, as its rapid expansion over the past decade has seen a surge in interest from both Muslim and non-Muslim countries.