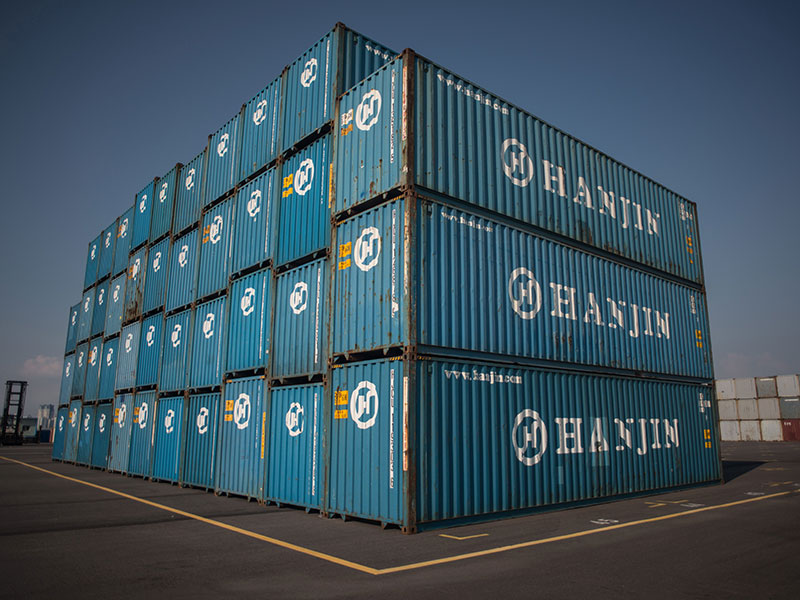 South Korea's struggling shipping giant Hanjin Shipping will close all of its European operations from this week&nbsp
On October 24, South Korea's troubled Hanjin Shipping won approval from the Seoul Central District Court to end its operations in Europe. According to Bloomberg, a court spokesman confirmed that the judge overseeing the shipper's receivership had granted the request as part of the firm's insolvency process.
The closure procedure, which is set to begin later this week, will shut down all of Hanjin's existing European units, including its regional headquarters in Germany. Shares in the embattled firm plunged a further 12 percent following the announcement, as investors fear that liquidation may now prove inevitable for the South Korean giant.
Investors fear liquidation may now prove inevitable for the South Korean giant
The shipper's bankruptcy would be the largest ever liquidation in the container shipping industry, which is currently suffering its worst downturn in six decades. Shipping firms across the globe are struggling to offset sluggish demand and a slowdown in international trade, with several smaller lines having already gone bankrupt.
Hanjin filed for bankruptcy protection in late August, after losing the support of its key lenders. On August 30, banks led by the state-run Korea Development Bank announced they would no longer be giving financial support to the firm, refusing a restructuring plan for Hanjin's KRW 5.6trn ($5.4bn) debt.
Since entering receivership, Hanjin has been placed under a court order to sell its own ships and return its chartered vessels to their rightful owners. In early October, the troubled shipper began the process of auctioning off its US assets, which temporarily sent shares soaring at the firm. Aside from the sale of container ships, the auction is also set to include Hanjin's Asia-US route network, with the deadline for bids set for November 7.
In separate negotiations, the shipping giant is also looking to sell its Long Beach Terminal in California to the Geneva-based Mediterranean Shipping Co., as it seeks to pay back its creditors. Last week, the firm announced it would be forced to cut 400 land-based employees in South Korea, or around 60 percent of its 700-person workforce.
Through an extensive programme of cost cutting and restructuring, Hanjin hopes to reposition itself as an intra-Asia operator. In December, the once-profitable shipper will submit a rehabilitation plan to the South Korean Central District Court, which will review Hanjin's restructuring and then decide whether it should be liquidated or given a chance to survive.