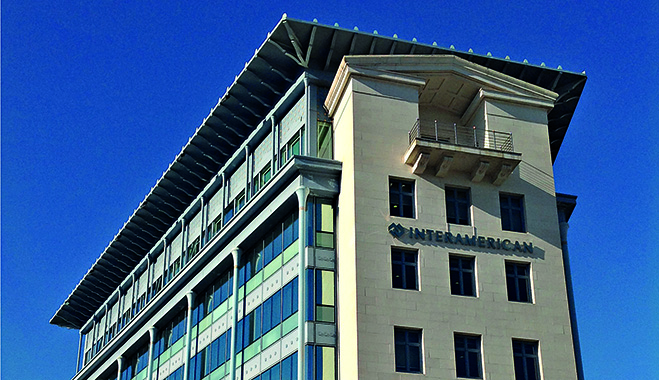 INTERAMERICAN's headquarters are based in Athens, Greece. Despite tough conditions in Greece, the insurance sector remains strong&nbsp
According to a recent economic forecast by the OECD, Greece is set to 'gain momentum' in the latter half of 2016 off the back of increased rates of Chinese investment, something that has helped investor confidence. Investors are no doubt happy to see a number of much-needed structural reforms being implemented that will serve the country, boosting exports and increasing foreign direct investment.
Problems still remain, however; with the OECD noting that the low rate of inflation in the country is the result of a state economy in disarray. The international organisation also mentioned that 'unemployment will decline', but only slightly, emphasising the 'importance of poverty reduction efforts' in Greece.
Return of the underdog
Many people enjoy discussing the downfall of Greece, a country whose debt to GDP sat at 175.1 percent in 2013, according to data compiled by Eurostat, and whose economic future looks bleak. But despite the Greek economy slipping back into recession in the third quarter of 2015 – after managing to momentarily pull growth out of the abyss near end of 2014 – there are some positive signs beginning to appear, including in the corporate sector.
INTERAMERICAN – one of the top key players in the Greek insurance market – is showing positive signs of growth by continuously reshaping its business in accordance with the new digital era. In the last five years, despite the challenging economic and regulatory environment, the company has succeeded in differentiating from its peers, thanks to key investment decisions in innovation and technology.
The company belongs to the largest Dutch insurance Group, Achmea, which has a co-operative holding identity and 200 years of history. It also has a leading position in the Dutch market and is an innovative player in selected markets including Greece, Turkey, Slovakia, Ireland and Australia.By providing products and services of added value for the society as a whole, INTERAMERICAN plans to become the most trusted insurer for its customers. It has a multi-distribution strategy, which is based on three strategic pillars: innovation, digitalisation and optimisation via lean procedures. John Kantoros, Chief Operations Manager at INTERANMERICAN, said: "The company provides it's digital experience to large agencies, via its digital infrastructures, seeking the optimal collaboration."
INTERAMERICAN is showing positive signs of growth by continuously reshaping its business in accordance with the new digital era
During the last five years, the investments carried out in technology exceeded €20m. That money has been used to provide a unique customer experience across all of INTERAMERICAN's digital platforms. The influx of investment has helped the company enhance the productivity of all its sales networks.
It has also helped it harness the power of Big Data in order to improve business and customer intelligence, while simultaneously reducing operating costs, allowing it to create more attractive products for its customers.
"Close collaboration between business and IT has assisted to implement various digital projects, such as the use of telematics in motor business – a pay-as-you-drive concept – which offers the opportunity to provide an insurance coverage connected to the kilometres driven from the insured, '360° customer view' project, investing in platforms (MDM &CRM) to ensure data quality and customer service, the integrated information system 'OnE', achieve operational excellence in non-life business", explained Xenophon Liapakis, Chief Information Officer at INTERAMERICAN.
Implementing a digital revolution
On top of all this, the company's other projects included in this digital 'revolution' are things like motor insurance for the first self-driving vehicle of the CityMobil2 project in Northern Greece or the shopassurance model which uses new technologies to track and activate the insurance product and also serves to expand INTERAMERICAN's distribution channels. In the meantime, on-line direct channel Anytime, the first digital insurance brand introduced in the Greek market – is constantly growing, and last August the goal of insuring 250,000 people was achieved. Some of Anytime's innovative functions include new portal architecture and enhancing user experience via online issuing in less than five minutes.
At the same time, the impressive 'digital office' crated for the company's sales partners is also available on smart phones and tablets and permits them to do business 24/7, as well as decreasing their administrative costs. The question right now for the Greek insurance industry, according to INTERAMERICAN, is how well it is prepared to respond to the new behavioural patterns of consumers in this new volatile, dynamic environment, and change it into an opportunity. INTERAMERICAN has always been the key player and is planning to continue treating all its stakeholders, clients, partners and the wide society, in a balanced way. The company hopes to continue delivering value to each and everyone involved, expanding into new markets and increasing its competitiveness, all in a human-friendly high-tech environment.