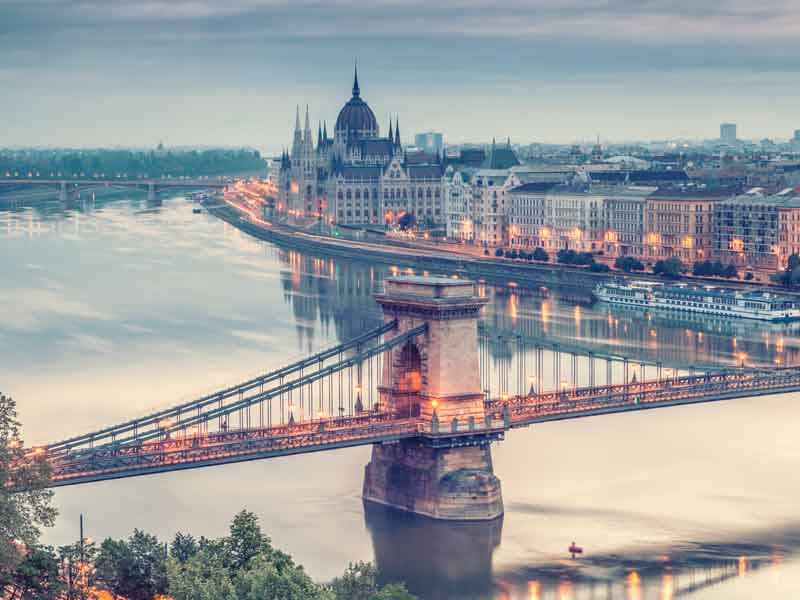 The bank is resolute in its decision not to become aggressive with its fiscal policy&nbsp
Author:
Tibor Bodor, Country Manager at ING Wholesale Banking in Hungary
October 6, 2017
Today, the most important challenge being faced by the global banking sector is the shift related to accommodative monetary policy. All players in the market have become accustomed to a new world characterised by extremely loose central banks and ample liquidity. It would seem, however, that this trend will come to an end in 2017-18. The Fed has changed its accommodative stance by hiking rates. The European Central Bank has also indicated that sooner or later it will finish its bond-buying programme and begin tightening monetary conditions.
In fact, a number of central banks around the world have recently joined this choir. At the same time, as is always the case, there are some leaning against the wind. However, this wind will be stronger than the one that swept away Dorothy in The Wizard of Oz. At present, the Polish National Bank and the National Bank of Hungary (NBH) are in competition to ascertain which can withstand an accommodative stance longer. Policymakers at both institutions insist that monetary policy will remain loose until the end of 2018, at the least. This is a bold statement indeed, especially as most major central banks are turning the opposite way at present.
Bucking the trend
Some may ask why it is so important for the NBH to keep its dovish stance. There are many reasons: from a long-term perspective, Hungary is facing a challenge it has never faced before. Our economy was built on a skilled, yet cheap and amply available labour force. Unfortunately, this is no longer the case. Hungarian labour is now expensive, with net real wages expected to increase further by double-digit figures in 2017 and 2018. The country is also slipping behind its regional peers in various competitiveness rankings in several areas, such as education.
Hungary – along with the whole Central and Eastern European region – has a labour shortage problem, with unemployment rates close to full employment rates. Against this backdrop, Hungary needs to change its economic culture and focus more on technological progress, as well as capital accumulation. This shift is no longer a luxury or an opportunity – it is now compulsory.
To support this effort, the NBH is keen to keep its accommodative monetary policy alive for as long as possible. This presents a golden opportunity for the banking sector, even within a low interest rate environment. We expect credit activity to pick up as we head towards our ultimate goal.
Hungary needs to change its economic culture and focus more on technological progress, as well as capital accumulation
Hungary is a small, open economy, which is particularly exposed to global external demand. One of the key sources of its competitiveness is its currency, as the relatively cheap Hungarian forint (HUF) helps export companies considerably. In this regard, the HUF is also a key element in monetary policy. If the NBH is opposed to any tightening bias which stems from a global shift, the HUF could weaken, all else being equal.
On the other hand, the fiscal stance of the country is favourable, external exposure of public debt is decreasing, and Hungary has been running a significant current account surplus. The country also has a positive net external financing capacity. These factors combined could help prevent the HUF from massive depreciation.
As such, all signs point towards the notion that a dovish NBH could do well even in a hawkish global environment, and that the HUF will remain stable, as it has done over the past two years, hovering around 310 versus the euro. We hope this performance will enable ING to keep receiving recognition as the world's best FX forecaster, as was the case in 2015, when it was named Bloomberg's World's Best Forecaster, and in 2016, when it was named Best FX Provider by Global Finance.
Set focus
Following four years at ING Amsterdam, where I headed a client network across 20 countries in the European region, I have now taken over as Country Manager, as of January 1, 2017, in Budapest. In terms of the European market, ING Wholesale Banking is among the strongest in the region. That said, I believe the environment is as challenging as always for all players in the country, and in the regional and global scope too.
ING Wholesale Banking in Hungary is, and will continue to be, a strong and important niche player in the Hungarian financial services market, but we have to underline that our approach to the market is very different to that of most other players. First of all, operating as a branch of ING Bank in the Netherlands, we are an A-rated bank in a BBB- environment. What's more, we work with a wide range of clients in the large corporate sector, focusing particularly on local corporations and international clients. We have also defined four simple promises that together form our 'customer promise', which is part of our strategy towards corporate clients.
HUF to EUR rate
August 2015
311.12
August 2016
310.04
August 2017
304.46
Our strategy aims to create a unique customer experience, which is enabled by simplifying and streamlining our organisation, striving further for operational excellence, enhancing performance culture within our company, and expanding our lending capabilities. Our focus is on becoming the primary bank for customers with anchor products, such as lending and transaction services in wholesale banking. We like to think of ourselves as a network bank with global reach for our clients across Europe.
Our pledge
The best way to convey what we are about at ING Bank is to talk about our customer promise. It involves five key phrases that we always strive to fulfil in every single product and service we provide. The first is 'clear and easy'. Banking doesn't have to be difficult and time consuming – less is more. We believe it's all about clear products, plain language, fair prices and simple processes. This saves both time and money. For this purpose, we constantly simplify processes and procedures, and have already benefited from doing so.
Then there is 'anytime, anywhere'. We work to get our services to where our customers are based. When we started in Hungary, ING was among just a few players in the sector, which meant that relationship managers reached out and visited their clients. At the time, this kind of relationship management was very new. Clients loved it, and it also allowed us to gain invaluable sector knowledge in every branch of the economy. Banking should be possible anytime and anywhere, so we are travelling towards digitalisation in order to deliver state-of-the-art, real-time solutions.
Next is 'empower'. The best financial decisions are informed decisions. Customers want relevant, up-to-date information at their fingertips. They need to understand their choices, and the implications of those choices, both today and for the future. To this end, we have further developed sector expertise in our local sales teams. These teams serve as trusted advisors to our clients, and have the ING global network at their fingertips. For example, ING Wholesale Banking in Hungary is now a very strong player, with an excellent reputation in the energy sector.
Finally, we have 'keep getting better'. Life and business are about moving forwards. As such, we keep looking for new ways to make things better and easier for our customers through new ideas, new solutions and new approaches. In this way, we can all stay a step ahead. A recent example of this is when we helped one of our clients – one of the largest companies in Hungary with a global network – to implement a centrally developed SWIFT solution to support their regional treasury operations, making them the first non-financial corporation to apply the most effective treasury solution. In recognition of this feat, the client won the Adam Smith Prize.
Looking ahead
ING recently launched a global and integrated brand campaign for its wholesale banking business, based on the insight that successful client solutions have achieved when combining hard and soft skills. In this age of rapid change and digitalisation, it's still the versatility and creativity of people that is the real differentiator in the financial industry. The calculation we use is based on market research, whereby clients identify the soft skills of ING's people, such as commitment, perseverance and dependability, as the key differentiators for doing business with us. Using relevant client issues, in the form of equations, hard and soft skills are combined, which leads to success; this is what we are most proud of.
The strength of our operations is also shown by the fact that we export some of our local talents to ING's global organisation for short assignments in various countries, which allows them to develop a deeper knowledge of products and processes. This is made possible by free movement in the EU; it enables us to take international know-how back to the country. We are extremely proud of our colleagues who continue developing and, in doing so, help ING to grow further in Hungary.