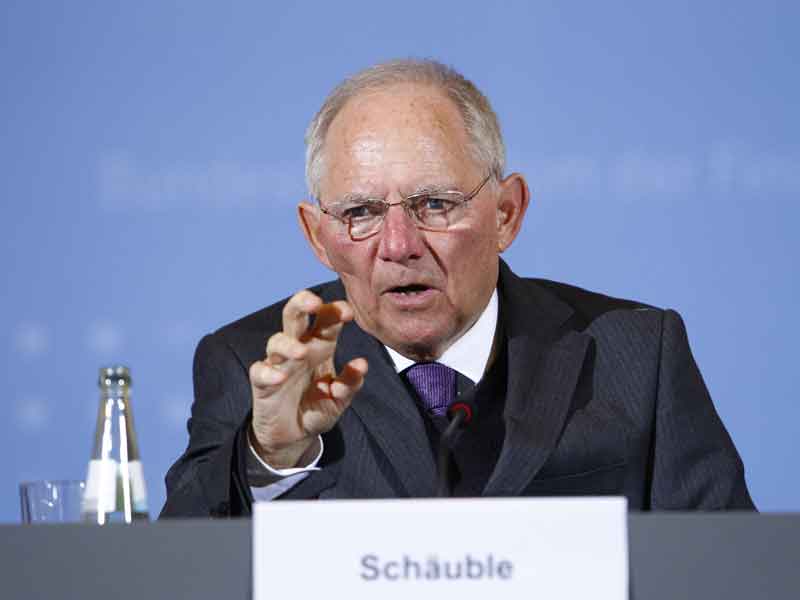 Schäuble served as Germany's finance minister for eight years&nbsp
Wolfgang Schäuble, who is set to leave his post as Germany's finance minister this month, has warned of increasing risks to the global economy that could lead to another financial crisis. In an interview with the Financial Times, the German politician said central banks' post-crisis policies have created a danger of "new bubbles".
Schäuble said the liquidity caused by the injection of trillions of dollars in recent years now poses a major risk, despite banks gradually raising interest rates: "Economists all over the world are concerned about the increased risks arising from the accumulation of more and more liquidity and the growth of public and private debt. I myself am concerned about this."
IMF Managing Director Christine Lagarde has highlighted the current moment of calm should be used to prepare for
future downturn
Among those concerned is the IMF, which has recently warned about the risks of rising debt levels. During a speech on October 5, IMF Managing Director Christine Lagarde highlighted that the current moment of calm should be used to prepare for future downturn.
Schäuble has stressed that Europe's stability is also threatened by bank balance sheets, which are full of non-performing loans: "We have to ensure that we will be resilient enough if we ever face a new economic crisis."
The pro-Europe politician led Europe's largest economy through the financial crisis in 2008 and the years of decline that followed. Schäuble has also played a major role in the bloc over the last decade, with his policies leading The New York Times to nickname him the "architect of austerity".
Schäuble will attend his last meeting with the bloc's finance ministers on October 9, before starting work in his new position as speaker of the German parliament. Schäuble was re-assigned by the incumbent party after the elections on September 24, which saw Chancellor Angela Merkel secure her fourth term. Despite the triumph, her political influence has weakened against her opponent's right-leaning populist promises.