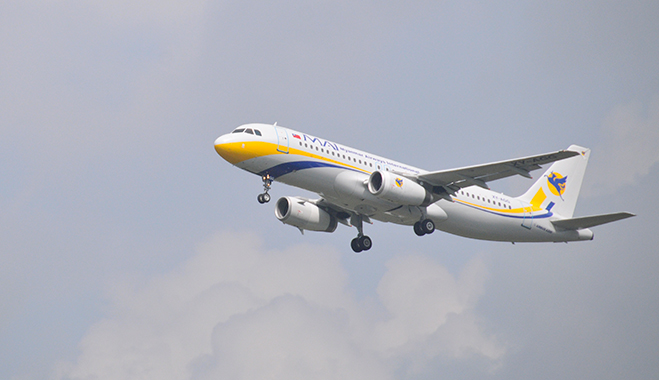 Political and economic reforms have made Myanmar much more accessible to international travellers. Myanmar Airways International has promoted tourism in the country, transporting hundreds of travellers&nbsp
As Myanmar continues to open up its economy, the country is experiencing a considerable rise in interest from around the world. Since the unexpected wave of economic and political reforms were unveiled in Myanmar in 2011, international investors have enthusiastically looked at the country as being ripe for a swathe of business opportunities. Similarly, global tourists have looked at Myanmar as a fascinating new holiday destination that was previously considered too remote for them to access.
However, up until recently, the country has not had an airline industry developed enough to cater for this sudden influx of international visitors. All that is beginning to change. Since 2011, the airline industry has enjoyed a rapid level of growth that is making it much easier for people to visit the country, and also for the local Burmese population to travel to the rest of the world.
A developed airline industry is a key cornerstone of a modern economy, and one that is vital for developing nations to take the next stage in their growth. Fortunately for Myanmar, the country already has an airline with a rich history, capable of helping to usher in a modern, internationally recognised airline industry.
Growth and investment
The aviation industry in Myanmar has gone from strength to strength in the short time since liberalisation took place in 2011. It has enjoyed some of the highest passenger growth rates in Asia over the last two years, while it also has a number of actively competing airlines trying to carve out a piece of this new market.

Since 2011, the airline industry has enjoyed a rapid level of growth that is making it much easier for people to visit the country, and also for the local Burmese population
to travel
Nonetheless, while the growth has been impressive, the industry faces a number of challenges if it is to realise its full potential. The government needs to invest in further domestic capacity, building more airports across the country, while also modernising the existing ones to meet international standards. Also, a lack of capacity has meant that although there are more than eight airlines, only 40 aircrafts operate.
Among the airlines currently operating within the country, there is one that has been operating for many decades now. Myanmar Airways International (MAI) has been operating in the country since 1946, when it was initially just a domestic service airline known as Union of Burmese Airways. Beginning international flights in 1950, the airline would later become MAI in 1993 when the country changed its name. Although it was run as a government backed firm, MAI began as a joint venture between Myanmar Airways and Singapore Airlines. Since then, the airline has developed its offering with the help of other internationally recognised partners, including Royal Brunei Airlines and Malaysia Airlines, while also making sure it meets international operating standards.
A leading standard
Things radically changed in 2010 when one of the country's leading financial institutions, KBZ Group, acquired 80 percent of the business. A result of the change in ownership was the sector seeing drastic change of routes and bringing a new level of financial expertise to the industry. MAI now flies throughout the country, as well as many other international destinations, including Singapore, Kuala Lumpur, Bangkok, Guanghzhou, Siem Reap, Phnom Penh, and Mandalay. The airline has also been operating a charter flight service between Myanmar and locations in Korea and Japan since early 2013.
Such has been the success of MAI in recent years that it is the only airline in Myanmar to receive the International Air Transport Association's (IATA) Safety Audit Programme Operator certificate, reflecting its commitment to meet the standards of other international operators.
Since the beginning of this year, KBZ has taken control of the remaining shares in the business, giving MAI the financial stability that will mean it can play a leading role in the further development of Myanmar's aviation industry. Now the firm, under the leadership of the KBZ Group, is refocusing its efforts on growing into a leading proponent of sustainable aviation. This includes the recent introduction of the Green Movement Programme, which is aiming to raise awareness of environmental issues within the industry.
Now MAI has a fleet of seven Airbus A320s, which offer passengers a modern, safe and comfortable mode of transport both inside and outside what is becoming an incredibly fascinating destination.