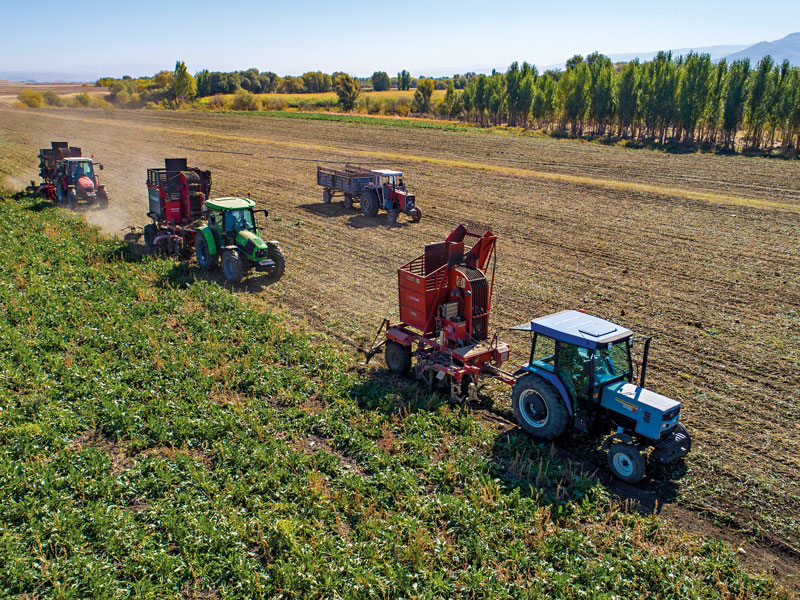 &nbsp
Author:
Mahmut Güngör, General Manager, Bereket Sigorta
Bereket Sigorta was established in 1995 and provides services within the framework of a multi-sales channel business model with the motto 'just in case.' By 2017, it was serving in more than 500 locations, in places where other insurance companies do not have any distribution channels, and continues to meet the demands of customers all around Turkey with a wide range of products for all. It has a widespread and efficient supply network of over 3,300; consisting of 10 regional directorates, agencies of Agricultural Credit Cooperatives of Turkey, participation banks, saving financing companies, agencies and brokers.
Agricultural Credit Cooperatives of Turkey, the main shareholder of the company, was founded in 1863 and is the largest farmer organisation in Turkey, with total assets of €4bn and more than 850,000 members. With the all-encompassing support of Agricultural Credit Cooperatives of Turkey, Bereket Sigorta has set out to create a model for participation insurance based on taking the lead in the market to restructure insurance products so that they are in compliance with Takaful principles. Bereket Sigorta has developed an exemplary model for the sector called 'the performance supported incentive proxy model.' The model was created with the vision of being the benchmark for participation insurance. The idea is to offer positive balance sharing incentives over the profitability of the entire pool without separating income from investments.
What is participation insurance?
Participation Insurance is a type of insurance based on the idea of solidarity. It is built on a system that is far from the traditional economic and financial practices, with interest and activities that are considered forbidden, or 'haram' in Islam. It can also be defined as a type of insurance created to meet the insurance needs of individuals who stay away from traditional insurance for religious reasons. In this type of insurance, insurance activities based on risk sharing and cooperation among the participants is carried out.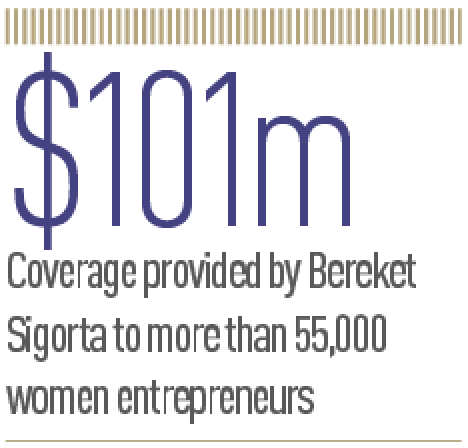 Participation insurance refers to the insurance practice in which financial assets are managed within a special framework and under the supervision of an advisory committee consisting of experts in the field of Islamic sciences and insurance. In accordance with the principles of participation, companies can't guarantee religiously illegitimate issues and risks, or manage financial assets within the framework. They must establish an advisory committee and a compliance unit and prepare a participation internal audit report.
The basic principles of participation insurance are to evaluate premium/donation collected from capital owners and participants within the framework, check which are in line with Islamic principles and submit for the approval of the advisory board, which is specialised in Islamic law, for insurance business and transactions. Participation insurance began in Turkey in 2009 and it has shown serious development due to the growth of the interest-free finance sector as well as the regulations introduced in the last decade or so.
As part of the medium term programme (2022–24) published by the T.R. Presidency, Presidency of Strategy and Budget, actions to ensure compliance with international standards in the field of participation finance and to expand participation insurance are included. In this context, participation insurance, as long as it is presented correctly to the segment it addresses, will continue to be an important potential source of funding.
Navigating a crisis
The company operates across all branches including motor, traffic, fire, housing, engineering, agriculture, health, personal accident, transportation, legal protection, TCIP and liability insurance, and continues to progress rapidly in the sector with its technological infrastructure and digital solutions. With its dynamic and innovative brand vision, Bereket Sigorta continues to swiftly progress at the point of customer experience with more than 100 robotic applications in operational business processes and 24/7 service through digital platforms of individual internet and mobile branches.
Participation insurance, as long as it is presented correctly to the segment it addresses, will continue to be an important potential source of funding
With the effect of quarantine and restrictions during the pandemic that affected the whole world, the company highlighted its online sales channel, took quick action and increased the efficiency of its digital channels. As a part of the digital transformation process started in 2019, Bereket Sigorta became the first company to offer online insurance products through the instant messaging service BIP, which is like the Turkish version of WhatsApp. Through our application, customers can buy insurance products and access information from agencies and authorised services. Bereket Sigorta, which implements the first and unique participation model in Turkey, continues to stand out in the sector with all kinds of corporate social responsibility projects and collaborations that will contribute to the sustainable growth of the participation finance ecosystem as well as the faster and healthier development of participation insurance.
It contributes heavily to the spread of participation insurance through public institutions, non-governmental organisations, universities, associations and sports clubs, with a special focus on corporate social responsibility projects. Within this scope, Bereket Sigorta worked with the Turkish foundation for waste reduction (TI˙SVA) and provided $101m coverage to more than 55,000 women entrepreneurs as they take important steps into economic life.
In order to encourage low-income women entrepreneurs within the agricultural sector, the 'women farmer loan' project, which includes basic agriculture and basic financial literacy training, was implemented in cooperation with Tekfen Foundation and TI˙SVA. This programme, implemented as a social management project, allowed the provision of support for low-income women farmers in the Aegean region of Turkey.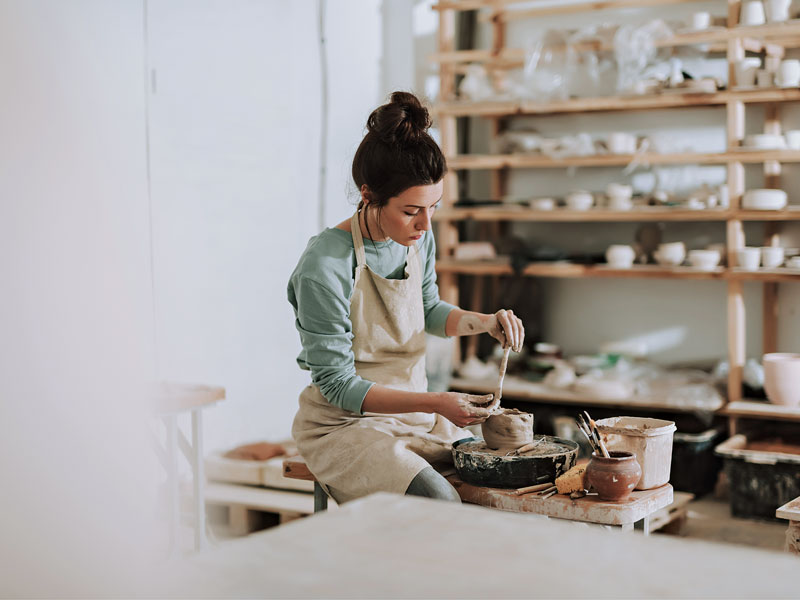 To deepen the participation finance ecosystem and spread the participation insurance to the base, a protocol was signed between the independent industrialists and businessmen association (MUSIAD) and Bereket Sigorta, with the idea of becoming a 'unifying force in the economy.' With this cooperation, discounted insurance products for MUSIAD women, young members and employees are offered, as well as membership of Bereket loyalty club, which provides advantages in many areas of daily life from shopping to personal development.
Continued excellence and growth
Participation insurance constitutes approximately five percent of the insurance sector premium production in terms of volume and this will likely increase to 10 percent in the coming periods. According to data compiled from the union insurance and reinsurance companies of Turkey (TSB), the total premium production in participation insurance in 2020 increased by 24.2 percent compared to the same period in the previous year and reached 4.3 billion TL ($460m). There are 10 companies operating in the field of participation insurance and they represent a significant proportion of production, having the largest share in premium production.
Bereket Sigorta received two awards at once in the categories of the 'Most Reliable Participating (Takaful) Insurance Company in Turkey' and 'CSR Excellence and Dedication to Community in Turkey' within the scope of the 2021 Islamic Finance awards presented by World Finance.
This accolade is in recognition of Bereket's leadership and for demonstrating remarkable vision in identifying tremendous opportunity in the greatly underserved Turkish market, while simultaneously answering community needs for participation insurance. Bereket Sigorta's successful nomination is not only due to its long-standing records of expertise in risk management, but also for its compelling business plan, mobilising highly qualified professionals with procedural know-how, allocating resources and being able to make outstanding progress in a short period of time.