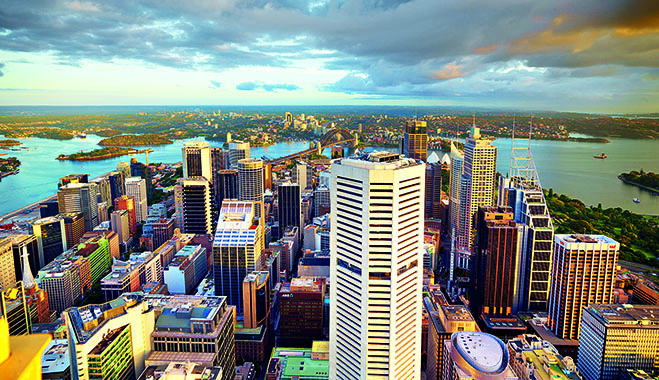 Sydney, Australia. The country as a whole is surprisingly underinsured, and BT Financial Group recognises that consumer education is absolutely critical to help Australians understand how important life insurance is&nbsp
Interview with:
Phil Hay, Head of Life Insurance, BT Financial Group
In contrast to other regions, the Australian life insurance industry is rather unique. Firstly, it has a high rate of underinsurance. Multiple reasons for this exist, including a culture that is resilient, optimistic and tough, even in the most trying of times; the 'she'll be alright' attitude. While this may be admirable, it can also be an impediment where insurance is concerned, and may be the cause of high levels of underinsurance.
Australia is also a unique market for insurance, in that the country's superannuation industry, while not unique, is more considerable than average. This differentiates the Australian market from others in the region. The unbundling of products and the inclusion of insurance as a standalone product has been the largest driver of growth over the last decade, and will continue to create opportunities to address underinsurance in the market. World Finance spoke to Phil Hay, Head of Life Insurance at BT Financial Group, to see how his firm is addressing Australia's problem of underinsurance, as well as how the company's innovation and product offers have allowed it to stand out in the market.
How has Australia's insurance market evolved over the years?
The Australian life insurance market, like other markets around the world, has continued to evolve. In the last 30 to 40 years, major changes include the unbundling of life insurance products, with a move towards a clear separation between investment and insurance-only products, the demutualisation of life insurance companies, and the introduction of superannuation, with the inclusion of risk protection forming part of the superannuation offering.
Today's life insurance products are designed to protect Australians against the financial and emotional impacts of a range of possible occurrences, including death, disability, loss of income and critical illness – both temporary and permanent. Consumers have a wide variety of ways in which they can purchase insurance, ranging from full-service financial advisors and risk specialists, aligned financial planners, bancassurance models, and direct distribution with products sold over the phone or online.
The Australian life insurance market is continually evolving. As the needs of our customers and their expectations towards protection change, the solutions we are able to provide to our customers also need to adapt. At BT, we are focused on understanding these changes, leading the way and driving new developments to offer the best products and services to our customers.
Most Australians have access to nominal amounts of insurance as part of their compulsory superannuation savings. However, Australia still has high levels of underinsurance
What are the biggest challenges and opportunities for the insurance sector?
The high level of underinsurance across the Australian population is one of the main opportunities. Most working Australians have access to nominal amounts of insurance as part of their compulsory superannuation savings. However, Australia still has high levels of underinsurance. The perception of being 'covered' is one of the biggest challenges life insurers are currently facing. Consumer education is absolutely critical to help Australians understand how life insurance can provide real protection for them when they need it most. We see the role of the advisor as the main driver of this – helping customers to place a value on not only creating and managing their wealth, but also protecting it in case the
unthinkable happens.
One of the main challenges in the Australian market is the deterioration in claims experience on disability products and in the group insurance segment. This has required the industry to review its pricing, product and service models. The service provided by an insurer at claim time is a critical element of the insurance value chain. As insurers, we have a duty of care to ensure our customers are given a better quality of life and an ability to return to as much pre-disability wellness as possible.
Tell us about BT's growth and how it is you've achieved such outstanding results
First, I must attribute our growth to our people. It's their passion and commitment to our customers that is the driving force behind our success. Following this, the strategic direction we have chosen for our business is also important. Product innovation that meets a need and service excellence have been the key drivers of our strategy, and much of our success can be attributed to them.
From a product perspective, six years ago we embarked on a customer-centric design process, with the aim of making our products and customer service as transparent, simple and accessible as possible. From this, we launched Protection Plans in 2011 to the open financial advisor market. This decision enabled our insurance solutions to be sold as standalone products, as part of our leading platform offer, or flexi-linked inside and outside of superannuation. We were not content with just launching our new solution, but have continually sought to innovate and provide more cover to more Australians, such as income protection for homemakers and key person income insurance.
How important is innovation in the insurance sector?
At BT, we see innovation as key to the insurance sector. BT is driven by innovation, but not just for the sake of it. We are focussed on delivering new and improved products and services to maximise the best outcome possible for our customers. Of course, it's not just about creating new product benefits. We continue to innovate across different parts of our business, including the introduction of tele-claims, simplified underwriting processes and faster turnaround times. I don't think that is something that will ever stop. I only hope that other insurers also follow this approach.
How has BT employed innovation through products, services and people?
In 2012, we identified the need to provide greater protection to the non-working members of a household and were the first in the market to introduce income protection for homemakers. At the same time, we extended insurance to older working Australians and those working in the mining sector. We also launched BT Reserve for high-net-worth customers. In 2014, we introduced Key Person Income, which is Australia's first income protection solution for small businesses. We have also been able to introduce Protection Plans for Mortgage Customers to our banking customers. This new provision allows customers taking out a home loan peace of mind for their mortgage repayments.
The experience our customers have at claims time is another area that has been driven by innovation at BT. We were the first life insurer to launch a tele-claims service. At first, our focus was just on income protection, but we have since expanded this to cover key living insurance (trauma) claims as well. Now, 25 percent of claims can be resolved over the phone without any forms, meaning our customers have access to financial support quicker and more efficiently.
To support our customers who have claimed, we have developed a comprehensive health support programme. This initiative uses a bio-psycho-social approach to a claimant's rehabilitation, which is planned and monitored by medical experts alongside our claims consultants. We have also introduced a health outcome measure, based on the same principles, to measure their progress and an index to establish an industry benchmark. It's not just about paying out a claim, but ensuring the customer has the best long-term outcome.
As far as driving innovation through our people, I can, very proudly, refer to the number of individuals looked to as key industry influencers and presenters at key industry conferences. They are profiled within the broader Westpac Group and recognised with industry awards.
Can you expand on your personal leadership approach?
My approach is simple – I want our business and the people who work in it to be driven by a higher purpose. By that, I mean we all have a clear understanding of the role we play in being there when our customers need us the most. It should be what motivates our people and their decisions. I know that this creates a place where people want to come to work, because they understand the importance of what they do every day, and how it makes a difference to the lives of our customers.
This is backed up by investment in development initiatives to maintain professional skills and a high-performance culture. This is something I focus on with my leadership team – understanding what drives their people, ensuring they reach their potential, and have clarity about their role and career development paths.
We work in such an important industry, providing financial comfort to people in their time of greatest need. I'm extremely proud to have such a strong and dedicated team, who go above and beyond to support our customers, day in and day out.
What are BT's plans for the future?
Our strategy has been developed with a long-term view and remains the same. Our aim is to build a sustainable company that is absolutely committed to being there for Australians and their families when they need us most. We know what we do has a profound impact on our customers' lives, and we will continue to focus on them as our absolute priority.