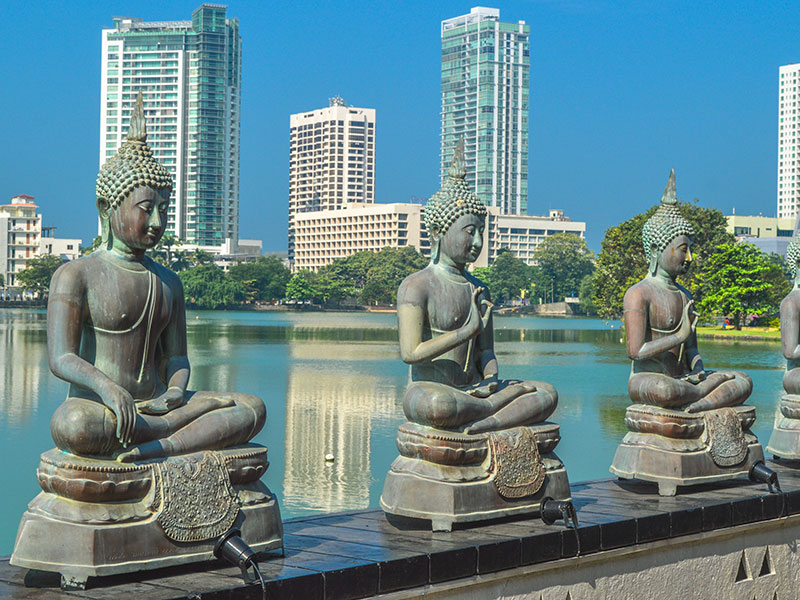 Beira Lake in Colombo, Sri Lanka. The Sri Lankan insurance industry must adapt to suit the needs of its growing client base&nbsp
Interview with:
Rajkumar Renganathan, Managing Director and CEO of Ceylinco Life Insurance
November 4, 2016
Sri Lanka is undergoing a massive demographic shift and significant economic development. A lower-middle income country with a population of 20.8 million people, a new era of progress has emerged in Sri Lanka, with its economy growing at an average of 6.4 percent per year between 2010 and 2015. Naturally, this has prompted greater levels of spending, leading the government to focus on much-needed infrastructure development in order to support continued growth.
But as the country changes, so do the needs of its people, and the services industry has been working hard to keep up. One sector showing rapid development is the Sri Lankan life insurance industry. Relatively young in the scheme of global insurance markets, the industry was liberalised in 1988, allowing private sector insurers to begin operations. Since then, it's seen a significant number of players enter the market and no shortage of competition.
But despite the competitive market, life insurance uptake in Sri Lanka has remained relatively low: in 2011, the Insurance Board of Sri Lanka's statistical review found 11.13 percent of the population had taken up a life insurance policy. By 2015, the figure had only grown to 13.45 percent.
With a shrinking labour force and growing inflation, retirement planning is becoming essential for the Sri Lankan economy
In light of this, the market has become a competitive field, with insurers fighting to win over an untapped customer base. World Finance had the opportunity to speak to Rajkumar Renganathan, Managing Director and CEO of Ceylinco Life Insurance – one of the major players in the market – about how the company plans to grow its customer base while continuing to assist in the development of Sri Lanka and its people.
Developing market
In 2009, Sri Lanka saw the conclusion of a 30-year civil war and entered a new era of economic development. Since then, the country has seen a shift from a predominately rural, agriculture-based economy to a more service-driven, urbanised economy.
There has also been a concerted government effort to develop the country's infrastructure through projects such as the megapolis development plan and the Colombo Port city development project. These schemes have been designed to create more employment opportunities and grow national disposable incomes. The success of these measures can be seen by figures published by the World Bank in 2015, which show per capita income in the country has risen to $3,926 (see Fig 1).
Larger incomes tend to mean a greater need for life insurance protection. Ceylinco Life has a 25 percent market share based on gross written premiums in the country and covers approximately one out of three policyholders. Even so, the company has its sights set on further growth.
"Especially due to the fact that, as Sri Lanka is an underpenetrated market, there is vast potential for the life insurance industry to grow", explained Renganathan. "Hence, the need to offer protection to an underpenetrated market such as ours is important."
Renganathan said, despite the low penetration rates over the past few years, life insurance industry growth rates have been encouraging. Combined with the level of market activity and changing economic conditions in Sri Lanka, the future of the life insurance sector is bright.
The growing economy has also presented other opportunities. Renganathan explained: "Next, considering the changing demographics and ageing population, the need for retirement planning has become of paramount importance."
Demographic challenges
A challenge facing many countries is an ageing population, which strains economies as workforces dwindle and more pressure is put on state services. Sri Lanka is no different: in 1971, the percentage of the population aged 60 years and above was 6.3 percent. By 2012, this figure had risen to 12.2 percent. If current trends continue, by the year 2041 as much as 24.8 percent of the population could be aged over 60. With a shrinking labour force and growing inflation, retirement planning is becoming essential.
Renganathan said that, being the market leader in Sri Lanka, Ceylinco Life Insurance has pioneered many different projects to keep people informed about how trends like this could affect them. Retirement Planning Month is an annual campaign designed to raise awareness of the importance of financial planning for the future. The campaign focuses on an area that has a significant impact on retirees and retirement planning – inflation. He explained: "This spurred the aptly themed 'How Much is Enough?' campaign, which encourages the public to think about the funds they have saved for retirement, and whether it would be sufficient for their retirement after inflation." The campaign was conducted via both mass media and below-the-line channels, and was successful in raising significant awareness among the masses.
Another national campaign is annual life insurance week, designed to explain to people the value of life insurance on a nationwide scale. "Over 4,000 sales representatives are deployed island-wide to meet customers at their doorstep and communicate the importance of life insurance", Renganathan said. "It is also supported by mass media awareness using real life case studies of life insurance beneficiaries."
The campaigns have seen yearly successes since being launched, with thought-provoking themes used to educate the public about life insurance and retirement planning. "Ceylinco Life's long-term vision is to take the message of life insurance to every Sri Lankan family", Renganathan explained. "In line with our vision, Ceylinco Life invests in developing its sales force, which is our main strength in taking the message of life insurance to the public."
Renganathan said Ceylinco Life Insurance has also invested in expanding the company's branch network, with over 250 branches now open across Sri Lanka, in order to make life insurance more accessible to the public. However, this is not the only way the company is trying to connect with the public.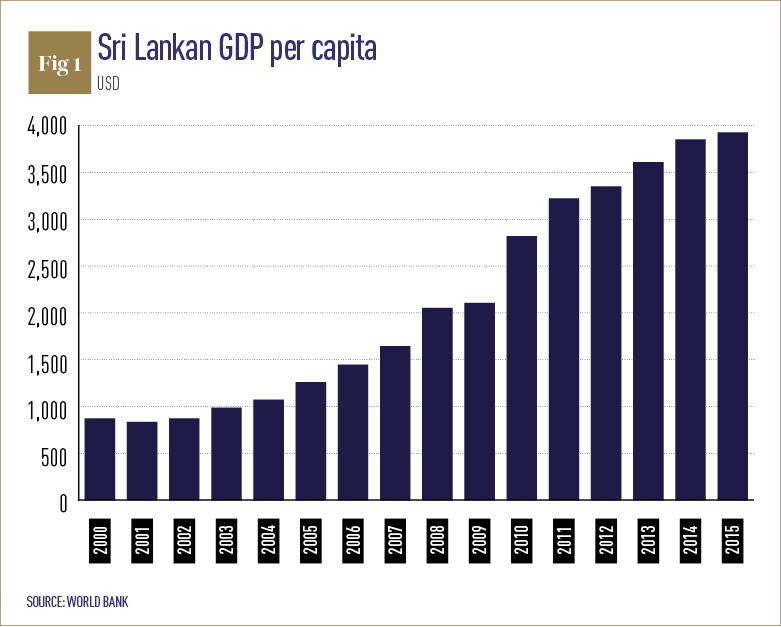 Given Sri Lanka's developing economy and changing demographics, new technologies are now playing a much bigger role in the development of the life insurance sector. Ceylinco Life is modernising its workforce to take advantage of this opportunity and keep on top of changing expectations. Renganathan said most of Ceylinco Life's agents are now equipped with a tablet or laptop to provide quick service to customers. In addition, premium payments can now be accepted via smart phones, and policies can now be sold over the internet as well.
"Claims processing and back-end operating systems are constantly being reviewed to increase the efficiency of operations", Renganathan said. "We have seen competitors also using similar convenience-driven technology platforms."
For the future, Ceylinco Life's plans to increase manpower, maintain professionalism and minimise lapses through improved orphan policy management. An orphan insurance policy is one where the original policy agent is no longer active, possibly because they are no longer in the industry or have moved to another company. In this situation, managing orphaned policyholders effectively is important from both a customer service and administrative perspective.
Continuing social development
Corporate social responsibility has also become a priority for Ceylinco Life Insurance, particularly in the fields of health and education. While Sri Lanka has indeed seen significant economic and social development in recent years, many rural areas are still lagging behind. One such area is education in rural communities. Ceylinco Life has been working to improve education opportunities for the rural youth by providing them with access to high-quality infrastructure. The vast majority of children in Sri Lanka are dependent on free education provided by state schools. However, many schools struggle to maintain basic facilities, with state aid being the only way to keep the doors open in some rural areas.
"To date, Ceylinco Life's schools development project has helped many rural schools by reconstructing classrooms and donating furniture and other basic amenities", Renganathan said. "Classroom projects in 2015 were executed in the areas of Haldummulla, Trincomalee and Mannar, bringing the total to 64 to date."
Healthcare is another service many rural regions are struggling to provide, and another area Ceylinco Life is working to improve. With the company's Waidya Hamuwa project, the organisation is levering its spread of staff and personnel to reach those who need it most. It promotes good health in rural areas by providing access to free medical camps: these camps are conducted at more than 75 locations across the country and are led by a team of experienced doctors hired by Ceylinco Life.
While currently still growing, the Sri Lankan life insurance industry continues to develop to meet the ever-changing needs of its customers. Like all industries in Sri Lanka, the insurance sector's next few years will be of great importance.