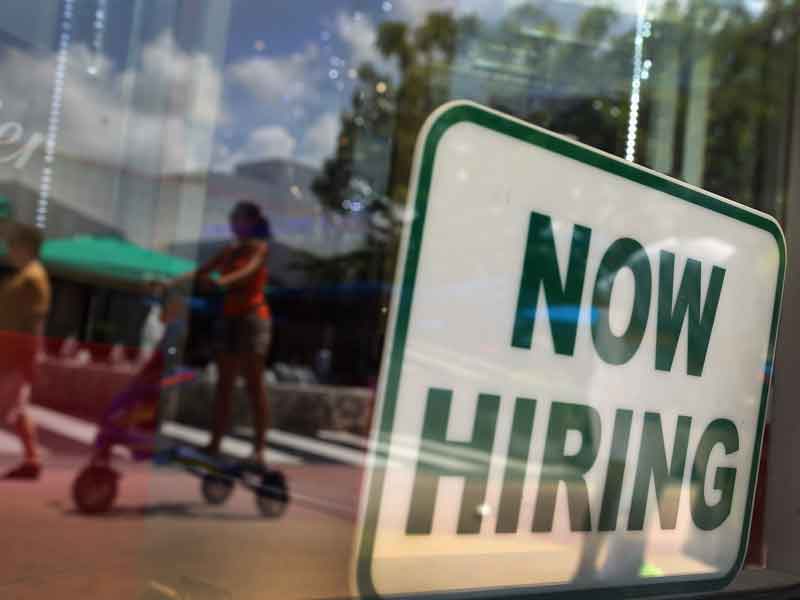 The number of job openings in the US reached a record high of 6.14 million in July&nbsp
In one sense, the US job market is on a high. The latest payrolls report puts unemployment levels at a 16-year low of 4.3 percent and the number of job openings was the highest on record in July.
However, the labour department has reported a dip in the number of 'quits', suggesting that people are not feeling confident enough to leave their jobs to find better work. Data from the Job Openings and Labor Turnover Survey found that the number of Americans who voluntarily left their jobs in August was 3,124,000, down 70,000 from July.
The fact that the rate has been hovering at a similar level for around a year is telling
The quits rate, which is the proportion of people who have quit out of total employees, was down to 2.4 percent in August, after hitting 2.5 percent in July.
The 'quits rate' is used as a broad indicator of confidence levels in the jobs market. As a general rule, the number of quits tends to rise as more job openings become available. The slight dip seen over the past month is not worrying in itself as the numbers tend to fluctuate month-to-month, but the fact that the rate has been hovering at a similar level for around a year is telling.
The number of Americans quitting their jobs has still not caught up with pre-crisis levels, and is far below the all-time high of 2.9 percent that was achieved in January 2001. It has not improved since this time last year, when it was also 2.4 percent.
The low quits rate could be a sign that, despite a sustained upswing in the labour market, people still feel uneasy about the labour market. It could also mean that wages aren't high enough to prompt people to seek new opportunities.
It may also provide a clue as to why substantial wage growth remains elusive despite low unemployment rates. If workers are not feeling confident enough to quit, they are likely to have less bargaining power on pay.